Which Types of Alcohol Should I Avoid While on HIV Meds?
I was recently diagnosed with HIV. Now I'm hesitant to consume any alcohol because I'm afraid it will have a negative impact on my HIV meds. Even though my doctor says it's OK, are there certain types of alcohol I should stay away from?

David Fawcett, Ph.D., L.C.S.W., responds in the "Substance Use and HIV" forum



What's an Easy, Healthy Diet for People Living With HIV?
I have an office job and I exercise regularly. I know a balanced diet is important, but how balanced should it be? Should I be trying to eat certain foods over others? Should I eat before or after I exercise? What's a generally healthy diet plan?

Nelson Vergel responds in the "Nutrition and Exercise" forum



Back When I Started HIV Meds ...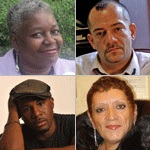 Whether you took your first fistful of pills in the late 1980s or began last week with one of several single-pill regimens, starting HIV meds is a life-changing event. Here's what community members of all ages had to say about it.
When and How Should I Disclose My Status While Dating?
I've been positive since 1989. In the last year, I've started dating again, mostly through dating websites. But it's rough out there. I get mostly negative reactions whenever I disclose. When is the best time to disclose and what should I actually say?

David Fawcett, Ph.D., L.C.S.W., responds in the "Mental Health and HIV" forum



"I Am Not a Secret to Be Kept": A Disclosure Story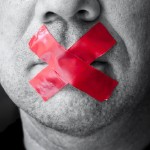 "He snuggles his face into my neck and says, 'I think this works.' I'm all smiles and say, 'I do too.' And he says, 'As long as you don't tell anyone we are together, because of the AIDS, you know?'"
PPO vs. HMO: What's the Difference?
I have HIV and have been on meds for about a year. I want to switch my insurance coverage at work from a PPO (preferred provider organization) to an HMO (health maintenance organization), but I'm worried about any conflicts that may come up. What are the differences? Which is better?

Jacques Chambers, C.L.U., responds in the "Workplace and Insurance Issues" forum



10 Steps to Choosing the Pharmacy That's Right for You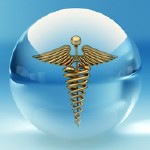 Did you know that it was your right to use the pharmacy of your choice? Where you get your HIV meds can make a big difference in your HIV care. Take a look at these tips from an HIV pharmacist on finding a pharmacy that's just the right fit.
Read Michelle Sherman's blog to learn more about choosing your own pharmacy -- despite what your insurance company may say.
W (From Spring Lake, NC) on "Tips on Dealing With an HIV/AIDS Diagnosis"

"HIV is the only disease that comes with shame and stigma. Many infected people are depressed because of the shame, rejection and loss of friends who we have told. In some cases, family members have turned on us. To each of you I say: live on, love yourself, be as happy as you can. Take your meds, keep your doctor's appointments, take charge of your health, educate yourself and join a good support group. Adopt a new attitude. My attitude is: I refuse to lose one damn CD4 cell because of what someone else thinks of me. I am worthy of a decent life, regardless of being HIV positive."

Read the rest of this comment and join the discussion on this article!

Does Sunlight Affect HIV Meds?
There was some sunlight entering the room, close to where I keep my HIV meds. Does exposure to sunlight affect the meds?

Benjamin Young, M.D., Ph.D., responds in the "Choosing Your Meds" forum



Does Atripla Cause Joint Pain or Eye Twitching?
I was diagnosed positive a month ago and am now on Atripla (efavirenz/tenofovir/FTC). I'm doing well, but am experiencing joint pain and an eye twitch. Are these side effects from the meds?

Keith Henry, M.D., responds in the "Managing Side Effects of HIV Treatment" forum



"I'm Far From Perfect": Being Honest About Adherence Issues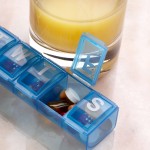 You may have seen J'Mia Edwards in the powerful documentary The Other City -- but being an inspiration to others doesn't make anyone immune to adherence challenges. In this video, J'Mia shows us how she balances school, work and kids -- and shares how important it is to have a doctor you can be honest with.
What Other STDs Should HIV-Positive Individuals Be Concerned About?
I've been HIV positive for four years. Since starting meds, my numbers are good and I feel great. However, lately I'm worried about other STDs (sexually transmitted diseases), like gonorrhea, Chlamydia and syphilis. I have a lot of casual sex and enjoy it. Can having another STD impact HIV?

Benjamin Young, M.D., Ph.D., responds in the "Choosing Your Meds" forum



Why Don't You Like Your Body?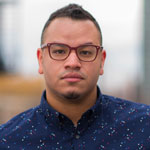 "When I tattooed 'Larger than life is just the right size' on my chest, I felt a wonderful sense of release afterwards -- and I felt kind of sexy. I have come a long way since the spring of 2010, when a boy told me that he couldn't date me because I was 'too fat.'"
What Are the Next HIV Meds Coming Down the Pipeline?
When it comes to HIV treatment, what changes are we going to see in the next five years?

Nelson Vergel responds in the "Nutrition and Exercise" forum



Tyler Perry's Temptation Sentences People With HIV to a Lifetime of Stigma and Isolation

Have you seen Tyler Perry's latest film? Before you do, read this article -- written by community advocates and people living with HIV -- about how this popular director's work advances HIV stigma.

Want to tell Tyler Perry what you think of his approach to HIV? Sign an open letter to the director -- you can even add your own comments.
What Are the Chances My Results Are False Positives?
(A recent post from the "I Just Tested Positive" board)

I don't know if I'm in denial or just being hopeful. I tested positive on a rapid test and then again on a secondary test. After the second positive, they took more blood and sent it to be tested on a western blot. I am currently waiting for those results. In the last six months, I've had three sexual partners, but have always used protection. The only unprotected sex was oral, which I know carries a very low risk. While I'm beginning to accept my reality, what are the chances my result could be a false positive? -- Kirkhaven1

Click here to join this discussion, or to start your own!

To do this, you'll need to register with TheBody.com's bulletin boards if you're a new user. Registration is quick and anonymous (all you need is an email address) -- click here to get started!
Is There an Average Rate for CD4 Counts to Increase?
I was diagnosed positive about four months ago. My viral load was 155,000 and my CD4 count was only 3. I started treatment shortly after that. Two months after starting, my viral load dropped to 64 and my CD4 count increased to 49. Is there an average rate that CD4 counts rise after starting treatment? How long will it take to get my CD4 count above 300?

Mark Holodniy, M.D., F.A.C.P., C.I.C., responds in the "Understanding Your Labs" forum



Doctor Said I Had a Slim Chance of Recovery: How Did I Beat the Odds?
About six years ago, I was diagnosed with AIDS at age 60. My CD4 count was 61 and my viral load was 276,000. Today, my CD4 count is 986 and my viral load is undetectable. I eat well, take my meds on time and I don't smoke or drink. When I started, my doctor told me that I had a slim chance for recovery because of my age. Can you explain how I seemingly beat the odds?

Benjamin Young, M.D., Ph.D., responds in the "Choosing Your Meds" forum



On the Road to Undetectable: Video of My 8-Week Blood Draw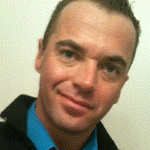 Aaron Laxton documented virtually everything about his first months living with HIV and taking meds. Here's a quick video of a routine doctor's visit, including blood work.
What's the Difference Between Occupational Needle Sticks and Sharing Needles?
Why is the HIV risk higher for drug users who share needles than for health care workers who accidentally get stuck by a needle? Isn't it the same concept: one needle puncturing two different people?

Shannon R. Southall responds in the "Safe Sex and HIV Prevention" forum



Have You Seen the Condom Truck?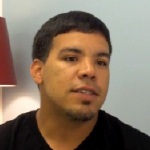 If you have seen an 18-wheel truck with a huge condom on the side driving through your town, then you may have seen Marco Benjamin. Diagnosed with HIV at 27 while working at an architectural firm, Marco left that job within a year to pursue a life of HIV activism, and hasn't looked back since.