Shana Cozad: Sharing the Rainbow

"My gays never walked away. ... They loved me while I was sick and then they loved me while I became well. I was truly cradled and that made the difference in choosing and fighting for my life."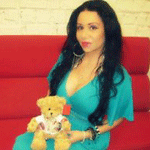 Maria T. Mejia: An Ex-Dissident/Denialist Letter to Me and the World (Video)
"Basically, I had a choice. ... To live with HIV medication -- antiretrovirals -- or to die. As, sadly, many of my friends have passed. In denial."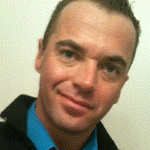 Aaron Laxton: Two Years Since My HIV Diagnosis (Video)
"If you would've told me two years ago that I would be, at this very moment of my life, healthier than I'd ever been ... I probably would've laughed in your face and called you a liar!"



Khafre Abif: "We Still Don't Get It"
"Black people must take charge of their lives and the lives of their children and youth. We ... cannot sit around wringing our hands and shaking our heads and talking."
John-Manuel (From Norwich, Ct.) on "The Other Side of Love, Part One: My Story of Same-Sex-Partner Abuse"

"Partner abuse is, as Dave says, all too common among same-sex couples. As men, though, we are told we are supposed to defend ourselves, fight back -- and if we don't or can't, it 'proves' we are sissies, 'girly men.' We need to stand with each other, share each other's pain -- and share our own truths. We truly are only as sick as our secrets -- and as healthy as we allow ourselves and one another to be."

Read the rest of this comment and join the discussion on this article!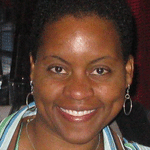 Enough With the HIV "Treatment Cascade" Research, Let's Do Something About It Already

"I am a stalwart champion and advocate for research," writes Lisa Fitzpatrick, M.D., M.P.H. "Research has its place, just not in this area."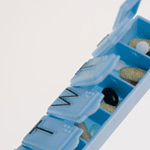 HIV Treatment Outcomes Improve for HIV-Positive Transgender People
Stronger advocacy and better health care are credited for the finding that HIV-positive transgender people are as likely as other HIV-positive men or women to stay in HIV care.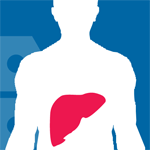 When Your Hep C Treatment Is Successful, Is Your Liver Still at Risk?
When it works properly, hepatitis C treatment cures people of their infection. But a recent study sought to answer a key question: How dangerous is the liver damage it might leave behind?
Hey, nobody's perfect. We can all use a little nudge sometimes to help us remember our HIV meds, upcoming doctor's appointments, prescription refills and other tasks. Use TheBody.com's free, private Personal Reminder Service to:


Receive a text message, email or voice mail when it's time for a medication dose.
Receive reminders before upcoming doctor's appointments.
Set up online prescription refills and deliveries via mail.
And much more!
PERSONAL STORIES & PERSPECTIVES
How Can You Learn Without Asking Offensive Questions?

"If you're blind, how can you be a journalist?" Robert Kingett explains how he got over being offended by the question -- just as he feels people with HIV should get over being offended by ignorance.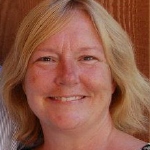 Taking Baby Steps, 20 Years Later, Toward Facing My Demons
"Somewhere in the past 13 years, I took a solid break from HIV," recalls Lynda Arnold. "Today I'm back, crawling as it may be, not yet ready or able to run, barely able to walk."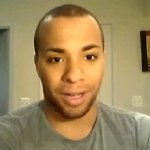 Day One With HIV: "A Shadow Came Over My Head" (Video)
In a pair of videos, 24-year-old Patrick Ingram details how he became HIV positive, starting with his early years coming out as gay in high school.


More Personal Stories & Perspectives:

My False Happiness Is Eating Away at Me
(A recent post from the "Gay Men" board)

"'Fake it 'till you make it,' as they say? ... I've been dealing with our common issue in two different ways. One of them, the one that my friends, family and loved ones see, is that of the brave, professional guy who decided to take control successfully. ... Then, there's the inner reality, which is an extreme sense of loss and sadness that has been ever present. ... I don't want anybody to see my real insides, and in the process I keep getting greetings and congratulations -- and I keep smiling. I have retreated into solitude and into a state of perpetual mourning."

-- Cristian

Click here to join this discussion, or to start your own!

To do this, you'll need to register with TheBody.com's bulletin boards if you're a new user. Registration is quick and anonymous (all you need is an email address) -- click here to get started!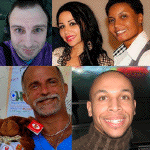 Generations of Pride: What Does Pride Mean Then and Now?

We asked LGBT people of all ages, throughout the U.S., what Pride means to them today -- and what it meant to generations past.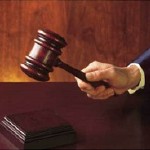 Immigration Court Rules Against Deporting HIV-Positive Man
Jose Luis Ramirez had been in the U.S. due to ongoing abuse from police officers in Mexico because he is gay. He was convicted of soliciting oral sex for money after becoming homeless.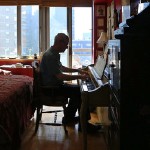 The Aging of the Epidemic: Older New Yorkers Living With HIV
The New York Times just published a story exploring the ups and downs of life as an aging HIV-positive person in the city that never sleeps.


More HIV Community News & Features:

TheBody.com has an app for iPhones and Androids, featuring all of the best of our content -- and it's free. Using the app, you can:

• Read all of the features, news, research and interviews you love from TheBody.com, broken down into categories to make them easy to find.

• Read offline: The app will download articles whenever it's running, so you can read them later.

• Browse easily: You can always swipe to the next article when you're finished with the one you're on!

Give it a try by downloading from Google Play or iTunes.
HIV/STD TRANSMISSION, EDUCATION & TESTING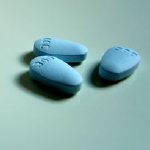 Daily PrEP Found to Dramatically Reduce HIV Transmission Risk Among Injection Drug Users

This is the first major study to find that a once-a-day antiretroviral taken by HIV-negative injection drug users can have the same benefits as when pre-exposure prophylaxis (PrEP) is taken to prevent sexual HIV transmission.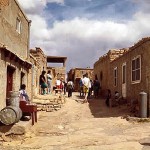 Navajo Reservation Confronts Its HIV Demons
Although improved treatment and awareness campaigns initially lowered HIV incidence and death rates, cultural stigma remains a major barrier to HIV prevention.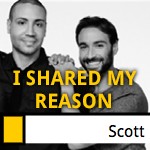 For First Time Ever, CDC Targets Latino Gay/Bisexual Men With HIV Testing Campaign
The campaign asks gay and bisexual Latinos "What's your reason?/¿Cuál es tu razón?" for getting an HIV test. It features men sharing their personal HIV testing stories.


More HIV/STD Transmission, Education & Testing Headlines: