How Do I Get Trim and Tone?
I work out four days a week, which includes lifting weights and intense cardio. However, I am having trouble trimming the fat around my mid-section and getting definition in my muscles. What are some diet and exercise tips? Which supplements might help?

Nelson Vergel responds in the "Nutrition and Exercise" forum



Should People Living With HIV Take Immune Boosting Supplements?
I am currently on Atripla (efavirenz/tenofovir/FTC) and doing fine, however, I frequently get sick from the flu. I was just diagnosed with bronchitis and I believe it's because of my weak immune system. Is it safe for me to take immune system boosting supplements?

Keith Henry, M.D., responds in the "Managing Side Effects of HIV Treatment" forum
What's the HIV Risk of Unprotected Anal and Oral Sex?
I am dating a spectacular man who happens to be HIV positive. He's on meds and his viral load is undetectable. I am also taking Truvada (tenofovir/FTC) as PrEP (pre-exposure prophylaxis) to further minimize the transmission risk. We would like to eventually lose the condoms, but I'm still scared. If we stop using condoms, what would the risk be for unprotected anal and oral sex?

Richard Cordova responds in the "Safe Sex and HIV Prevention" forum



A Hookup Site for Gay Men, Without the Stigma?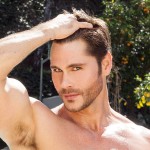 "The Volttage tag line is 'positively sexy guys,' but we don't actually ask HIV status. We believe that everyone should always assume that their partner is positive and proceed accordingly," says Jack Mackenroth, cofounder of Volttage, an HIV-friendly online dating site and community space. "As a result, it's created this amazing, stigma-free community where everyone feels welcome."
How Do I Answer Questions About HIV on My Health Insurance Application?
At my new job, they provide group health insurance for all employees. However, part of the application includes a question that asks, "Have you ever been diagnosed with AIDS or AIDS related complex?" How do I answer that? Can they deny me coverage based on my answer?

Jacques Chambers, C.L.U., responds in the "Workplace and Insurance Issues" forum



Six Reasons Why People Skip Their HIV Meds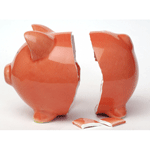 Not all interruptions in treatment are based on things that you can control, especially when it comes to your cash flow. This is just one of several prevalent reasons why people living with HIV may not be able to adhere to their HIV meds.
Charles (From New Jersey) on "Getting to Undetectable: People Living With HIV Share Their Stories"

"I was sitting at my desk when my doctor's nurse called me with my lab results. She said my viral load was very low -- so low, in fact, that it didn't matter. So I flat out asked if I was undetectable and she confirmed that I was. Yeah! I asked for the results to be sent to me and when I actually read them, I was so excited."

Read the rest of this comment and join the discussion on this article!

How Does Stribild Compare to Older Regimens?
How does Stribild (elvitegravir/cobicistat/FTC/tenofovir) compare to some of the older regimens? Are the side effects better or worse than regimens with Reyataz (atazanavir) or Kaletra (lopinavir/ritonavir)?

Keith Henry, M.D., responds in the "Managing Side Effects of HIV Treatment" forum



How Can I Reduce Nightmares While on HIV Meds?
I was diagnosed positive and am currently taking Epivir (lamivudine, 3TC), Viread (tenofovir) and Sustiva (efavirenz, Stocrin). My problem is that I can't go a week without experiencing nightmares while I sleep. Also, my feet are swollen. What can I do to alleviate these two problems?

Benjamin Young, M.D., Ph.D., responds in the "Choosing Your Meds" forum



I Used to Be an AIDS Denialist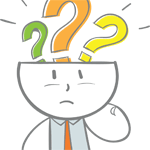 "No one wants to have HIV," says video blogger Maria Mejia; "If someone's telling you it doesn't exist, a lot of people will say, 'Let me just go with that.'" Maria, who acknowledges that she used to be an "AIDS dissident" and didn't take HIV meds until she almost died -- sounds off against the AIDS denialist movement and shares a letter from a man living with HIV who once vehemently denied the virus' existence.

Escuche a la carta en español de un ex-disidente de SIDA.
How Do I Handle Disappointing Lab Results Without Drinking?
I've been attending Alcoholics Anonymous meetings, and have been trying to minimize potential triggers to alcohol use. When I drank more frequently, I found that a trigger was receiving low numbers on HIV lab tests. Is this a common response? How can people cope when they feel they are trying everything without success?

David Fawcett, Ph.D., L.C.S.W., responds in the "Substance Use and HIV" forum



Why Can't I Get a Decent Night's Sleep?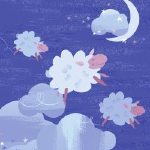 A good night's sleep is an elusive dream for many people living with HIV. Poor sleep can also make it more challenging to adhere to a pill-taking schedule, which is crucial for successful HIV treatment. This article from Canadian AIDS Treatment Information Exchange gets to the root of sleep troubles for people living with HIV.
Will Nanoformulated HIV Meds Be the Next Big Treatment Breakthrough?
I know there are ongoing studies looking for ways to deliver HIV antiretroviral nanoparticles to various tissues in the body. Hopefully this will lead to less frequent doses. Many of these drugs are already approved, so I assume they don't need to pass safety trials. What's the current state and outlook for nanoformulated HIV meds?

Nelson Vergel responds in the "Nutrition and Exercise" forum



What's Hollywood Got to Do With HIV Stigma?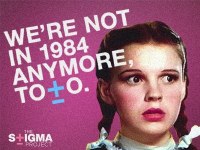 "If [renowned film director Martin] Scorsese's assertion that entertainment reflects how we see the world is correct," writes Scott McPherson of The Stigma Project, "then why are we surprised that the world is still so uneducated and ill-informed about the current state of the disease?"
Are We Living With HIV or Just Waiting to Die?
(A recent post from the "Living With HIV" board)

I'm so over the side effects, the doctors, the meds and life in general. I don't feel like I'm living my life. I'm just waiting to die and in my present frame of mind the sooner the better. Are we just kidding ourselves that we can have a "normal" life? -- philfromoz

Click here to join this discussion, or to start your own!

To do this, you'll need to register with TheBody.com's bulletin boards if you're a new user. Registration is quick and anonymous (all you need is an email address) -- click here to get started!
Will My CD4 Count Rebound After Recent Infection?
In January, I tested negative, but in the middle of April I tested positive. My CD4 count is 350 and my viral load is 85,000. Is my CD4 count already below 500 because I was recently infected? How will my CD4 count respond to starting treatment?

Benjamin Young, M.D., Ph.D., responds in the "Choosing Your Meds" forum



What Do CD8 Counts Mean For People Living With HIV?
My CD8 count has always been higher than my CD4 count. However, I'm not sure what CD8 counts tell me about how I'm doing. What's a normal CD8 count? Can having too many CD8 cells be a bad thing?

Mark Holodniy, M.D., F.A.C.P., C.I.C., responds in the "Understanding Your Labs" forum
Can HIV Be Transmitted From a Monkey to a Dog to a Human?
Four years ago, my family moved to Lagos, Nigeria. Some monkeys around our compound got into a fight with my two dogs, who both received deep bites and scratches. Now one of my dogs has bitten my housekeeper. Could the monkeys have transmitted HIV (animal form or otherwise) to the dogs who then transmitted it to my housekeeper?

Erik Glenn, M.A., responds in the "Safe Sex and HIV Prevention" forum