Reggie Smith: Is It Homophobia or "Heterophobia"? Tell Them That It's Human Nature

"Stigma around HIV is partially based in heterosexuals' fear of being identified as gay. ... The HIV virus must love how silly we humans are about our sexuality."



Teniecka Drake: Taking Medication When It Is Not Always Convenient
"I understand all too well the extreme importance of taking these meds. I wanted to write for those people that feel there is no time to take them."



Dave R.: My Story of Same-Sex-Partner Abuse
"At any given moment ... he'd turn his empty glass upside down on the table. ... At that moment, mostly without warning, I'd know I was in trouble."



Rev. Andrena Ingram: Yes, I'm Wearing This Shirt. And Your Point Is?
"When I am at a gathering of any sort, I usually wear my HIV shirt -- which proclaims "HIV POSITIVE" -- especially at religious gatherings."
I Hate It When ...
(A recent post from the "Living With HIV" board)

"Living with HIV doesn't always need to be one problem after another. Let's celebrate our lives as well. This is a lighthearted thread: The game is to tell everyone one thing you hate in everyday life when it happens. It can be HIV related or not. Just remember, it's for fun."

-- kicker

Click here to join this discussion, or to start your own!

To do this, you'll need to register with TheBody.com's bulletin boards if you're a new user. Registration is quick and anonymous (all you need is an email address) -- click here to get started!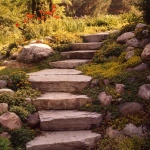 HIV Eradication Moves One Small Step Closer as Stem Cell Transplant Findings Titillate

What if the stem cell transplant that functionally cured "Berlin patient" Timothy Brown of his HIV infection was made just a little bit easier?



Liquid Injectable Silicone Effective, Safe for Treating HIV Patients With Facial Lipoatrophy: Study
Canadian researchers tested liquid injectable silicone because temporary filler treatments, which are not permanent, could result in high costs due to repeated applications.



Scientists Crack HIV's Coating
By creating drugs that target HIV's protein casing rather than its DNA, researchers hope the virus will have a harder time developing resistance.


More HIV Research & Treatment News

Want to receive TheBody.com's informative, engaging patient-education booklets geared toward people living with HIV/AIDS, delivered directly to your office or organization, free of charge? Complete our brief online survey!

In past years, we regularly sent free shipments of our booklets to interested clinics and service providers. We hope to be able to update and distribute additional booklets in 2013 and beyond. We're in the midst of updating our database so that we're able to ship booklets effectively in the future, so please share your info and your interests!

PERSONAL STORIES & PERSPECTIVES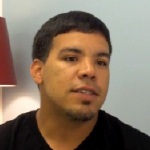 This Positive Life: Marco Benjamin Lives Openly -- And On the Open Road (Video)

If you've ever seen an 18-wheel truck with a huge condom on the side driving through your town, then you may have met Marco Benjamin.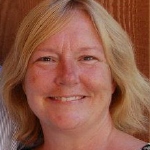 Battling My Most Recent Loss: My Car
A driver's license is a terrible thing to lose, Lynda Arnold recounts. Living in Los Angeles without a license and having to go to multiple doctor's appointments can be a quick road to frustration.




Day One With HIV: "'Mad' Wasn't the Word That Came to Mind"
After an HIV test was mistakenly given to him, Bob Clark received a phone call from his doctor that changed his life.


More Personal Stories & Perspectives: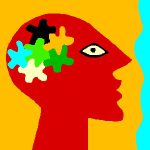 When we talk about the health of people living with HIV, we usually focus on the physical: CD4 count, viral load, antiretroviral treatment, side effects, coinfections and so on. In a normal doctor's visit, mental health is usually not addressed. Don't you think it's time that changed?
Join Francine Cournos, M.D., and David Fawcett, Ph.D., LCSW, as they explore why mental health is so often ignored in HIV care, why that ignorance is so dangerous, and what simple steps providers can take to improve the situation.
HIV/STD TRANSMISSION, EDUCATION & TESTING
A Turning Point for Malawi

Malawi's embrace of the "treat everybody" approach to mother-to-child HIV prevention has led to a 763 percent leap in the number of HIV-positive pregnant women on meds.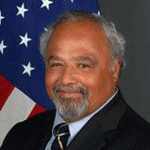 U.S. Calls Voluntary Medical Male Circumcision a "Critical Pillar" in Fight Against HIV
"Men have an extraordinary opportunity to reduce their risk of HIV infection by almost 60 percent by undergoing voluntary medical male circumcision," notes U.S. Global AIDS Coordinator Eric Goosby.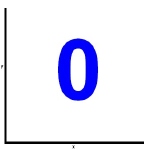 Cambodia on Track to Eliminate New HIV Infections by 2020, WHO Says
Fifteen years ago, 17 out of every 1,000 Cambodians were living with HIV. Now it's possible to envision a time in the not-too-distant future when Cambodia has wiped out HIV transmission entirely.


More HIV/STD Transmission, Education & Testing Headlines: