What Are the Benefits of Fish Oil?
I read that fish oil is good for improving the immune system and preventing diabetes. Is this true? Should people living with HIV take fish oil supplements?

Keith Henry, M.D., responds in the "Managing Side Effects of HIV Treatment" forum



How Do I Get My HIV Doctor to Address Primary Care Issues?
My CD4 count and viral load numbers are great, but I'm also concerned about other issues like my cholesterol, blood pressure and vitamin levels. Unfortunately, my long-time HIV doctor doesn't share my concerns. How can I get her to address these other issues?

Benjamin Young, M.D., Ph.D., responds in the "Choosing Your Meds" forum
When Is It Right for Couples to Stop Using Condoms?
I am HIV positive and my fiancee is negative. He says he loves me and doesn't care about my status. I'm very thankful to have found this amazing person. Shannon, I know your husband is negative and you guys decided not to use condoms. My viral load is undetectable and I started treatment over two years ago. Is it safe for us to stop using condoms?

Shannon R. Southall responds in the "Safe Sex and HIV Prevention" forum



Is Love Possible With an HIV-Negative Person?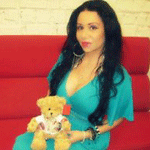 "I am very blessed that after all these years of being positive and thinking way back 'I will never marry,' I have been blessed with such a loving and caring partner." In this article, a longtime HIV survivor tells the story of disclosing to an HIV-negative partner -- and being loved in response.
U.S. or Canada: Which Country Is Better for People Living With HIV?
My partner and I are HIV-positive refugees under U.N. protection and we're trying to choose which country to live in. Between the United States and Canada, which is better overall? Which is better for health care, social support and employment?

Jacques Chambers, C.L.U., responds in the "Workplace and Insurance Issues" forum



How Do I Pay for My HIV/AIDS Medications? (Video)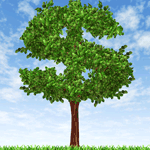 Affording the meds can be the most vexing aspect of taking HIV treatment. Aaron Laxton knows this firsthand; he's been documenting his journey with HIV since a few days after his diagnosis -- including his ups and downs with his med regimen, and his thoughts and research on HIV-related topics. In this video, Aaron shares facts about paying for meds.
TheReporterandTheGirl (From New York) on "We Still Don't Get It"

"Well, because HIV no longer has a face and people are not dying, it doesn't seem urgent. It was urgent before when people were dying left and right, but now young people do not see it."

Read the rest of this comment and join the discussion on this article!

Can I Take Melatonin With Atripla?
I have been on Atripla (efavirenz/tenofovir/FTC) for two years. Would taking melatonin pills to help me sleep have any negative interactions with Atripla?

David Wohl, M.D., responds in the "Safe Sex and HIV Prevention" forum



Which HIV Meds Cause Insomnia and Depression?
I was on Atripla (efavirenz/tenofovir/FTC) for seven weeks but had to stop because of insomnia and depression. I switched to Truvada (tenofovir/FTC), Norvir (ritonavir) and Reyataz (atazanavir) about a week ago, but I'm still feeling anxious, depressed and restless. Could the efavirenz from Atripla still be affecting my mood almost a week after stopping? Or is this a side effect from my current regimen?

Benjamin Young, M.D., Ph.D., responds in the "Choosing Your Meds" forum
Can Mental Illness Make My Physical Pain Worse?
I have been dealing with spine problems to the point where I can't take the pain anymore. I'm also living with schizophrenia, which I have fairly under control, though I still have my bad days. My doctor believes that the schizophrenia is making me think the pain is worse than it actually is. Could this be possible?

David Fawcett, Ph.D., L.C.S.W., responds in the "Mental Health and HIV" forum



21 and Testing HIV Positive in a Mental Hospital


"When I felt like I was on a somewhat steady path to stability, I get called into a room with a psychiatrist to tell me I was HIV positive," Kyle recalls. Read about how Kyle coped with his recent diagnosis, alongside his mental health challenges; and find out how you can share your own story of the day you were diagnosed with HIV.
Are Pharmaceutical Companies Going to Hide an HIV Cure?
A family member and I were discussing some of the current HIV treatment and cure research. I remain hopeful about better treatments and a cure in the future. However, my family member believes there will never be a cure because the pharmaceutical companies want to continue bringing in profits. What do you think?

Nelson Vergel responds in the "Nutrition and Exercise" forum



Snapshots of HIV/AIDS History: The 1990s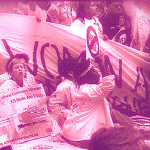 In this installment of our decade-by-decade glimpse of how the HIV pandemic has impacted -- and been impacted by -- women, we take a tour of the tumult and tremendous change of the 1990s.
How Should We Deal With HIV Stigma Around Us Today?
(A recent post from the "Living With HIV" board)

How do we deal with HIV shame and stigma in this world when nobody wants to come forward to talk about their HIV? The only reason I ask is because in my community the only time we hear about HIV is when someone dies from it. This really upsets me because I'm positive myself for about three years. What can we do about the stigma? -- BIGTIMEGAL9

Click here to join this discussion, or to start your own!

To do this, you'll need to register with TheBody.com's bulletin boards if you're a new user. Registration is quick and anonymous (all you need is an email address) -- click here to get started!
Viral Load Increase: Did I Develop Resistance?
I have been doing beautifully on Isentress (raltegravir) and Truvada (tenofovir/FTC) for over three years. However, my last viral load went from undetectable to 15,000. At the same time, my CD4 count went up from 800 to 900. My doctor ordered a resistance test. I have never missed a dose and hate the thought of having to switch regimens. Could my latest numbers be a mistake?

Benjamin Young, M.D., Ph.D., responds in the "Choosing Your Meds" forum



What Does a Drop in Red Blood Cells Mean?
I was recently diagnosed positive and started on Truvada (tenofovir/FTC) and Isentress (raltegravir). I have also had diabetes for over 20 years. My latest lab numbers show that my red blood cell count has dropped to 3.97 percent. My doctor has asked me to go in to check out the problem. Should I be worried?

Mark Holodniy, M.D., F.A.C.P., C.I.C., responds in the "Understanding Your Labs" forum



Where Were You When You First Reached Undetectable?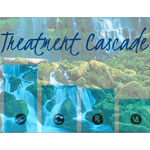 An undetectable viral load: It's a powerful concept with profound implications to the life of a person living with HIV (and his or her partner). We asked people living with HIV to contribute thoughts and stories about getting their own viral loads to undetectable. Feel free to share your own experiences in the Comments section of the page.
Question That Never Dies: HIV in My Beverage?
I recently went to Starbucks and now I'm worried that the person who made my beverage may have HIV. I went to school with him and he was openly gay, so my mind immediately went to HIV (I know this sounds terrible). I noticed there was a wound on his forearm. Theoretically, if his blood got in my coffee, wouldn't this be an HIV risk?

Richard Cordova responds in the "Safe Sex and HIV Prevention" forum