River Huston: Rape in Words and Actions -- A Disclosure Story

"He snuggles his face into my neck and says, 'I think this works.' I'm all smiles and say, 'I do too.' And he says, 'As long as you don't tell anyone we are together, because of the AIDS, you know?'"



Mark S. King: The New National Voice of People With HIV Is ...
"At a recent town hall forum in Washington, D.C., for people living with HIV, the very idea of what it means to be positive -- and who is our national voice of advocacy -- was questioned."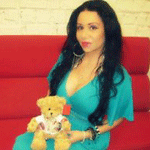 Maria T. Mejia: Believing in Ourselves No Matter What Trials We Go Through
"I fall, but I will always pick myself up. I may cry, but I wipe my tears and continue loving and caring. I may have been in dark moments where I felt everything was upside down, but I always know there is a light!"



Jermaine Wright: Your Status Does Not Determine Your Destiny
"The X Factor will be holding auditions here in Denver, and I will definitely be there. This time I WILL disclose without fear of rejection. ... Simply being on a TV show is not a means of transmission."
SeerClearly (From Denver) on "The Gay Scene: 'The Biggest Suicide Cult in History'! Say What Now?"

"I was attracted to poz guys because they were more in the moment, more alive, more present -- all, I have since learned, are developments that come from facing one's mortality. This brings me to my conclusion: Many don't like safe sex because to them, it represents repression, contraction, limitation and self-denial."

Read the rest of this comment and join the discussion on this article!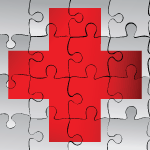 Is Your HIV Treatment Working? Warning Signs and False Alarms

If you're new to HIV treatment, how can you know what red flags to watch out for? We'll help you tell the difference between a warning sign that your regimen might not be right for you and a normal signal that your body is still adjusting to medications.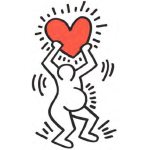 Guide to HIV, Pregnancy and Women's Health
HIV i-Base's recently updated, online booklet for HIV-positive moms-to-be includes tips on everything from safely managing nausea during pregnancy to keeping your baby HIV-free through delivery and beyond.
TheBody.com has an app for iPhones and Androids, featuring all of the best of our content -- and it's free. Using the app, you can:

• Read all of the features, news, research and interviews you love from TheBody.com, broken down into categories to make them easy to find.

• Read offline: The app will download articles whenever it's running, so you can read them later.

• Browse easily: You can always swipe to the next article when you're finished with the one you're on!

Give it a try by downloading from Google Play or iTunes -- and please take a moment to review it in Google Play/iTunes as well!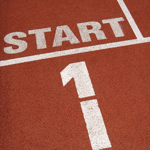 Can Super-Early HIV Treatment Lead to a Cure?

We've seen new signs that it may be possible -- really, truly possible -- to defang HIV in a person who's living with the virus. But for this to work, the person may need to start taking HIV meds very quickly after infection.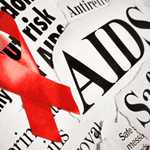 The Full Story Behind the "Danish Cure Research"
A misreported study out of Denmark has sparked a new wave of widespread interest in the search for an HIV cure. CATIE offers in-depth background and analysis of how the Danish findings came to be -- and what they really mean.


More HIV Research & Treatment News

Physically, I'm Fine. Emotionally ...
(A recent post from the "I Just Tested Positive" board)

"I was diagnosed with HIV ~2 months ago. I was feeling sick for a while, and did not know it was PCP pneumonia due to the HIV. I was treated for that and began feeling better/becoming healthier, and then began treatments for HIV. ... I have not really emotionally addressed the fact that my life might be different now, which does not seem like a completely wrong course of action. Lately, though, I have had very strong feelings of general depression and loneliness that I did not have before, so I wonder if talking about this might be better."

-- well11

Click here to join this discussion, or to start your own!

To do this, you'll need to register with TheBody.com's bulletin boards if you're a new user. Registration is quick and anonymous (all you need is an email address) -- click here to get started!

Day One With HIV: "I Needed Support From My Family and Friends"

"Here I was, 21 years old, admitted to a mental hospital for suicidal thoughts," recalls Kyle Martin. "And when I felt like I was on a somewhat steady path to stability, I get called into a room with a psychiatrist to tell me I was HIV positive."



What You Need to Know About SNAP if You're a Low-Income Person With HIV
The Supplemental Nutrition Assistance Program (SNAP) provides food aid to low-income Americans, including many living with HIV. However, the U.S. Congress is considering drastic cuts to the program.



Opinion Pieces, Blog Posts Address PEPFAR's 10-Year Anniversary
A range of publications and experts commemorate a full decade of the U.S. program whose birth marked a turning point in the fight against HIV in many of the world's hardest-hit regions.


More HIV Community News & Features: