How Do I Get Rid of Belly Fat?
I currently take Complera (rilpivirine/tenofovir/FTC), but I have gained extra belly fat. What can I do to get rid of it?

Keith Henry, M.D., responds in the "Managing Side Effects of HIV Treatment" forum



How to Handle Airport Security When Traveling With HIV Meds
I just returned from a cruise and didn't have any problems carrying my meds. I agree that a pill box is useful. I sometimes take a little travel bag, which fits in a carry-on luggage, just for my meds. Don't let having HIV keep you from enjoying the wonders of travel! Nelson, have you ever had any trouble with airport security when traveling with HIV meds?

Nelson Vergel responds in the "Aging With HIV" forum



What Parts of Growing Up Gay Can Lead to HIV Risk?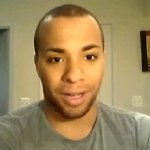 "I've had family members pass away, I've failed at dreams that I've had, but finding out I was HIV positive was the worst moment of my life," recounts Patrick, a 24-year-old gay man living in the Washington, D.C. area. In these videos, Patrick goes back as far as his teenage years to unpack how he became HIV positive. Check out Patrick's story, and find out how you can share the story of your own HIV diagnosis.
My Boyfriend Left After I Disclosed: Will He Come Back?
I've been with a wonderful man for about six months and thought we had fallen for each other. However, when I finally gathered up enough courage to disclose my HIV status to him, he freaked out. He told me he was worried sick and hasn't spoken to me in two weeks now. I have apologized and reassured him that our sexual activities carried no risks. This was my first disclosure experience. As worried as I am, I love this man with all my heart. Do you think he will come back or is this it?

Shannon R. Southall responds in the "Safe Sex and HIV Prevention" forum
How Has Obamacare Changed Medicare For Me?
I've been on social security disability for over 10 years. What are the latest changes to my Medicare? Has funding or coverage changed for me?

Jacques Chambers, C.L.U., responds in the "Workplace and Insurance Issues" forum



20-Year HIV Survivor Fights the Loss of Her Driver's License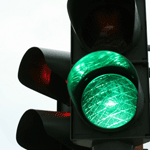 "It's not a inconvenience for me to not have my license; it's a major disaster," writes Lynda Arnold, who lives with AIDS dementia and recently had her driver's license revoked. Lynda lives in notoriously car-dependent Los Angeles and also has a teenage son. "Neurocognitive decline and AIDS dementia are not the same as other dementias and I shouldn't be put in the same category as ailing, aging adults."
Allapat (From Raleigh, NC) on "10 Questions to Ask Yourself Before You Begin HIV Treatment"

"I was diagnosed in 1992 and have been on meds ever since. My CD4 count was as low 12 and now it hasn't dropped below 1000 in over 10 years. I'm very adherent to my meds. You have to be with this kind of illness. This is something that you have to stay on top of with your docs and know as much as possible. You can still lead a meaningful and productive life with this as long as you stay in control. Find some support outlets, people who will be there for you when you need them. Stay strong!"

Read the rest of this comment and join the discussion on this article!

Are HIV Meds Literally Leaving a Bitter Taste in My Mouth?
I have been on Complera (rilpivirine/tenofovir/FTC) and then Stribild (elvitegravir/cobicistat/FTC/tenofovir) for the last nine months. Almost from the start, I developed a slightly bitter taste in my mouth, which gets more pronounced in the evening. It has never gone away. While not a debilitating side effect, it does affect my sense of well being, not to mention enjoyment of food. Are the meds causing this bitter taste? What can I do to alleviate it?

Benjamin Young, M.D., Ph.D., responds in the "Choosing Your Meds" forum



Atripla Causing Dizziness: Should I Switch Regimens?
I've been taking Atripla (efavirenz/tenofovir/FTC) for several months now. Occasionally it will cause dizziness, as well as insomnia. Should I speak to my doctor about switching medications?

Keith Henry, M.D., responds in the "Managing Side Effects of HIV Treatment" forum



Is Your HIV Treatment Working? Warning Signs and False Alarms

If you are brand new to HIV/AIDS treatment, how can you know what success is? This resource will help you tell the difference between a warning sign that your regimen might not be right for you and a normal signal that your body is still adjusting to medications.
Does Smoking Marijuana Affect Memory and Mental Health?
I currently have AIDS dementia and I'm not sure if smoking marijuana is making it worse. I already have problems with short-term memory and have difficulty getting some words out when I'm talking. Is marijuana affecting my memory and mental health?

David Fawcett, Ph.D., L.C.S.W., responds in the "Mental Health and HIV" forum



Would a Traumatic Accident Mess With Your Med Adherence? (Video)

"The car didn't kill me, and I'm not going to let HIV kill me either!" Advocate, single mom and Tanzanian émigré Fortunata Kasege talks about keeping up with her twice-a-day med regimen -- even following the car accident that left her temporarily in a wheelchair.
Will Generic Norvir Be Available Soon?
I believe Norvir (ritonavir) comes off patent in June. Any chance we'll see a generic version available at a reasonable price?

Benjamin Young, M.D., Ph.D., responds in the "Choosing Your Meds" forum
I Was Dumped Because I'm HIV Positive: Any Advice?
(A recent post from the "Gay Men" board)

I was recently dumped by my boyfriend because I told him I was positive. He told me that he cared a lot for me, but could never be intimate with me because of my status. I feel alone, sad and undesirable. I was hoping he could look past my status and see me for who I am. Has anyone else gone through something similar? Can you provide me with some advice or support? -- usctrojan

Click here to join this discussion, or to start your own!

To do this, you'll need to register with TheBody.com's bulletin boards if you're a new user. Registration is quick and anonymous (all you need is an email address) -- click here to get started!
Once You Receive an AIDS Diagnosis, Do You Always Have AIDS?
In 2009, my CD4 count dropped below 200 -- technically an AIDS diagnosis. But I started treatment and got my CD4 count above 200. So would you still say I'm living with AIDS? Once your CD4 count drops below 200 and you receive an AIDS diagnosis, is it always considered AIDS, even if your CD4 count increases?

Benjamin Young, M.D., Ph.D., responds in the "Choosing Your Meds" forum



Will My CD4 Count Get Better on Its Own After Acute Infection?
I was recently infected about three months ago. My CD4 count is 330 and my viral load is 800,000. Should I start treatment now or wait to see if my CD4 count goes up without meds?

Mark Holodniy, M.D., F.A.C.P., C.I.C., responds in the "Understanding Your Labs" forum
Question That Never Dies: HIV From Blood on Toilet?
Usually I check the toilet seat before I sit down, but a while ago I didn't check and just sat. When I was finished I saw that there was blood on the seat. I am now very scared that I could have gotten HIV. Can I contract HIV from blood on a toilet seat?

Shannon R. Southall responds in the "Safe Sex and HIV Prevention" forum