Dave R.: The Gay Scene and "The Biggest Suicide Cult in History"

"The rise in HIV infections among older guys shows that the problem is not confined to the 'live hard, die young' generation. ... Are we part of a massive, subconscious suicide cult? Do we really have an uncontrollable problem that nobody's talking about?"



Rae Lewis-Thornton: Change Your Mind ... Your Ass Will Follow
"Some things in our life that we are unhappy about we can change. I'm so happy that God has given us free will. I know for sure that I have not been using my free will in all areas of my life to be the best I can be."



David Fawcett: Flashback to Diana Ross in Central Park
"I began to experience a physical pain in my heart and a sadness which radiated out from my throat. I was transported back to that night when I was blissfully unaware of the tragedy that was, even then, beginning to drop out of the sky like the rain onto the city and community that I loved."



Justin B. Terry-Smith: Review of a Children's AIDS Walk Book (Video)
"Little Feet, Big Steps follows a young girl named Gabby through her discovery of what it means to bring communities together and be a part of something big."
Should I Tell My Parents, or Should I Run Away?
(A recent post from the "I Just Tested Positive" board)

"I am an Arab. My community is conservative, everything gets spread really fast in my village! And people there are primitive. They would look at me as the slutty whore. I would not care, to be honest, but that would destroy my parents -- especially that I am a very well-known guy for my resume, studies and manners! I just cannot tell them! Anyone can help with this please? I feel lost!"

-- hivstudent

Click here to join this discussion, or to start your own!

To do this, you'll need to register with TheBody.com's bulletin boards if you're a new user. Registration is quick and anonymous (all you need is an email address) -- click here to get started!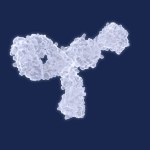 U.S. Scientists Create New Tool for Identifying Powerful HIV Antibodies

Don't let the sciencey terminology throw you: "Neutralization fingerprinting" may sound like something out of Minority Report, but scientists hope it will open a new door on HIV vaccine development.



HPV Vaccination: A Wasted Resource for African Americans?
In the U.S., black people are much more likely to be infected with the cancer-causing human papillomavirus (HPV) than white people. So why are virtually no African-American boys receiving the HPV vaccine? Advocate Gary Bell explores the issue.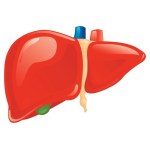 HIV Is No Barrier to Successful Liver Transplant for Cancer Treatment
Research from Italy indicates that HIV infection does not preclude liver transplant as treatment for hepatocellular carcinoma and is not a predictor of survival rates after transplant.


More HIV Research & Treatment Headlines:

A growing number of people have taken a stand against stigma -- and for supporting other people with HIV -- by sharing the story of their HIV diagnosis in our Day One With HIV series.

Want to share your own Day One With HIV story? Whether it happened last week or 30 years ago, we'd love to hear from you. Write out your story (1,000 words or less, please!), or film a YouTube video, and email it to oford@thebody.com. In the coming months, we'll be posting readers' Day One stories in our HIV/AIDS Resource Center for the Newly Diagnosed!
PERSONAL STORIES & PERSPECTIVES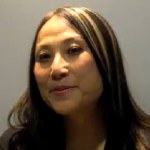 This Positive Life: Cecilia Chung on Violence, Gender, Prisons, Family and Healing (Video)

It was 1993 when Cecilia Chung was diagnosed with HIV while living in San Francisco. Born Catholic, she thought she was being punished for coming out as transgender. "You transitioned," she remembers thinking. "This is God's way of telling you he doesn't approve."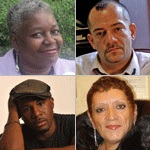 When Did You Start HIV Meds? Stories Spanning Several Decades
Whether you took your first fistful of pills in the late 1980s or began last week with a single-pill regimen, starting HIV meds is a life-changing event. Here's what some of our bloggers and community members have to say about their experiences with starting treatment.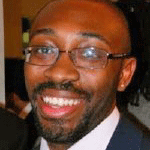 Matthew Rose: After a Vaccine's Failure, Finding a Way Forward
Matthew Rose was a participant in HVTN 505, the recently cancelled high-profile HIV vaccine study. Despite disappointment over its failure, he offers an optimistic point of view on what the study results mean for the future of vaccine research.


More Personal Stories & Perspectives:

A (From Brooklyn) on "Can HIV-Positive People Have Babies? 7 Myths About Pregnancy and HIV/AIDS"

"I found out I was HIV+ when I was pregnant with my first child. I was told by a doctor to have an abortion, as well as the Internet, in 1999. Thank God I didn't. ... The happiest day of my life: the day(s) my children were born. The second happiest day(s): the days I was told they were negative. What a blessing (and no I'm not religious)."

Read the rest of this comment and join the discussion on this article!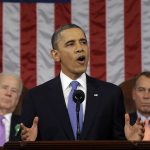 Obama Administration Funnels New Relief to Cash-Starved ADAPs

"The Obama Administration has taken an extraordinary step to ensure approximately 8,000 low-income people with HIV/AIDS in the United States can continue to access their life-saving medications through the AIDS Drug Assistance Program (ADAP)," The AIDS Institute writes.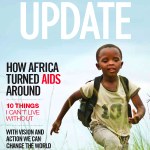 Leadership, Cooperation Responsible for "Remarkable Progress" Against HIV/AIDS in Africa, UNAIDS Report Says
"The number of people in Africa receiving antiretroviral treatment increased from less than one million in 2005 to 7.1 million in 2012, with nearly one million added in the last year alone," UNAIDS reports. But there is much more yet to be done.



Black Notables Making the Affordable Care Act Happen: Acacia Bamberg Salatti
Acacia Bamberg Salatti, acting director of the U.S. Department of Health and Human Services' Center for Faith-Based and Neighborhood Partnerships, focuses on minority-health outreach and strategies for reducing health disparities.


More HIV Community News & Features: