Does Having HIV Decrease Your Sense of Taste?
I'm HIV positive and recently had the flu for about three weeks. Now I can't seem to taste anything I eat. Whether it's spicy or hot, I taste nothing. Is there something wrong with my tongue?

Benjamin Young, M.D., Ph.D., responds in the "Choosing Your Meds" forum



Do I Need to Bring Pill Bottles With Labels When Traveling?
I take a total of 11 prescription drugs. Next month, I am flying to Florida for a week. Do I have to carry all my meds in their bottles with the labels? This makes me not want to go.

Nelson Vergel responds in the "Aging With HIV" forum



On Violence and Prisons, Family and Healing (Video)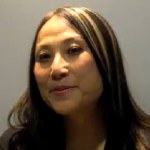 It was 1993 when Cecilia Chung was diagnosed with HIV while living in San Francisco. As a transgender Asian woman and a formerly incarcerated violence survivor who was also involved with sex work, her experience is connected to a number of groups that are vulnerable to HIV in ways that are often ignored by institutions. But Cecilia's real-life story is much more than a confirmation of statistics.
Advice From a Former Mixed-Status Couple
After being together for over 18 years, my husband asked my HIV doctor if it was OK to have sex without a condom since I was on meds and had an undetectable viral load. The doctor said it was OK, so we proceeded. Unfortunately, he was diagnosed positive this past winter. We used to be a mixed-status couple, so my suggestion is to always use condoms!

Richard Cordova responds in the "Safe Sex and HIV Prevention" forum
Can I Be Denied a Health Care Job Because of My HIV Status?
I was asked to take a medical exam as part of a pre-employment health screening for a position at a county health services department. The position is strictly clerical, not medical. I disclosed my HIV status to the doctor performing the medical exam. Can I be denied the job because of this?

Jacques Chambers, C.L.U., responds in the "Workplace and Insurance Issues" forum
Want to receive TheBody.com's informative, engaging print patient-education booklets geared toward people living with HIV/AIDS, delivered directly to your office or organization, free of charge? Complete our brief online survey!

In past years, we regularly sent free shipments of our booklets to interested clinics and service providers. We hope to be able to update and distribute additional booklets in 2013 and beyond. We're in the midst of updating our database so that we're able to ship booklets effectively in the future, so please share your info and your interests!
What Can One Do When Running Out of Medication Options?
My brother has been living with HIV for 25 years. His HIV is resistant to all drugs except the newer ones. He has been on Prezista (darunavir), Norvir (ritonavir) and Truvada (tenofovir/FTC) for more than five years, with a stable viral load around 4000 to 8000. HIs doctor is telling him to stay on these "partially suppressive" drugs while waiting for new drugs to come down the pipeline. What should we do?

Benjamin Young, M.D., Ph.D., responds in the "Choosing Your Meds" forum



Should I Avoid Protease Inhibitors?
After years of low to undetectable viral loads, my viral load recently went up to about 10,000. My doctor gave me a resistance test and switched me to Norvir (ritonavir), Isentress (raltegravir), Prezista (darunavir) and Edurant (rilpivirine). I'm not sure what my virus is resistant to, but I hesitate to continue taking protease inhibitors because of possible side effects. Are protease inhibitors safe for me? What are my alternatives?

Nelson Vergel responds in the "Nutrition and Exercise" forum



Six Reasons Why People Skip Their HIV Meds

Let's face it: For most people, taking HIV medications every day as prescribed isn't the easiest thing to do. The reality is that everyday life brings with it obstacles that can block the way between you and your meds. Read on for a quick rundown of some of the common reasons why people skip their meds.
How Do I Approach Dealing With Anxiety?
Last fall, I started experiencing random anxiety attacks for no specific reasons. I have told my HIV doctor about this issue, but she has been reluctant to do anything to treat it. She has not recommended seeing another specialist, nor has she prescribed me any meds. How do I deal with my anxiety? Should I go directly to a psychiatrist or should I once again approach my HIV doctor about this issue?

David Fawcett, Ph.D., L.C.S.W., responds in the "Mental Health and HIV" forum



Managing Common Side Effects: Tips From a Poz Activist and a Physician

While most current HIV med regimens are easy to handle, side effects occur in many people -- and if you're not prepared to deal with them, it'll be that much harder to stick to your meds. Here are a few of the most common side effects that the average HIV-positive person might experience on their first regimen, along with some tips on how to manage them.
Are HDAC Inhibitors the Key to an HIV Cure?
I read that Danish researchers are using an HDAC inhibitor to flush HIV out of the reservoir. Will this lead to an HIV cure? What are HDAC inhibitors?

Mark Holodniy, M.D., F.A.C.P., C.I.C., responds in the "Understanding Your Labs" forum



12 Real and Fictional Latinos Who Thrust HIV/AIDS Into Pop Culture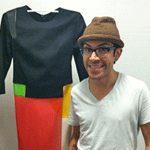 Whether through acting, writing or simply living openly, many Latinos have used their celebrity status to raise awareness around HIV/AIDS far beyond the Latino community.
Off My HIV Meds: Why Should I Go Back if I Feel Fine?
(A recent post from the "Living With HIV" board)

At my latest doctor's appointment, I informed my doctor that I had stopped taking my meds. At this point, they just want to monitor me. My doctor suggested that I go back on meds if my CD4 count drops below 500, but I feel better without my meds. Why should I go back if I don't feel sick? -- Trav

Click here to join this discussion, or to start your own!

To do this, you'll need to register with TheBody.com's bulletin boards if you're a new user. Registration is quick and anonymous (all you need is an email address) -- click here to get started!
Can I Suppress My Viral Load Without Meds?
I was recently diagnosed and just got my initial lab results back. My CD4 count is 585 and my viral load is 100,000. My CD8 count is 1,588. Are these numbers good? What does a high CD8 count mean? Is there a chance my viral load can come close to undetectable without starting meds?

Benjamin Young, M.D., Ph.D., responds in the "Choosing Your Meds" forum



Why is Starting Treatment Recommended for Everybody Living With HIV?
I have been HIV positive for 14 years, but have never taken any HIV meds. My viral load is always below 1000 and my CD4 count hovers between 600 and 800. I've read that treatment is advised for anyone who's positive, but I wonder if this would really benefit me. Is there a significant different between an undetectable viral load and a viral load of 500? My numbers are fine, I practice safer sex and don't want treatment side effects, so why should I start meds?

Mark Holodniy, M.D., F.A.C.P., C.I.C., responds in the "Understanding Your Labs" forum



The Basics of HIV Monitoring Tests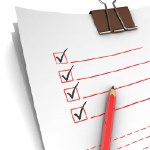 Your HIV-positive test result only lets you know that you've been infected with HIV. To find out how you're doing, you'll have to visit a health care provider and get two additional tests: a CD4 count and a viral load test. This resource breaks down what it means to monitor these two important numbers.
Is Drinking Breast Discharge an HIV Risk?
Yesterday, I was sucking my girlfriend's breasts and milky liquid came out of her nipples. I continued to suck and swallowed the liquid. Is there a risk of HIV transmission from drinking the discharge from my girlfriend's breast?

Shannon R. Southall responds in the "Safe Sex and HIV Prevention" forum