Warren Tong: Let's Talk About the HIV Cure News

"One would hardly know there were other studies [at this conference], because all the questions were ... about the cured baby. While the media coverage may have been a little overboard, it did put HIV in the national spotlight and gave people hope."



Alive2: The Long and Ever-Troubled Road
"I have been working at not drinking any alcohol whatsoever; I know most would say it's something I should have quit long ago. If you knew me well enough you would understand it's an outlet for me. I have tried before, and failed."



Dave R.: Neuropathy -- Facts and Fiction
"Neuropathy is one of those diseases that affects millions of people (20 million in the U.S. alone) and between 30 and 40 percent of people living with HIV. Yet if you ask 100 people on the street what it is, the vast majority of them won't have a clue what you're talking about."



Rae Lewis-Thornton: Damn, Ladies, You Have All the Control
"Why is it that we continue to have sex without a condom? You don't want to rock the boat? You don't want him to think that you think he is cheating? Well, the fact of the matter is, you don't really know if he's cheating."


More Headlines From HIV/AIDS Blog Central: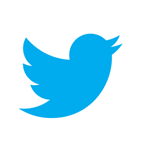 TheBody.com is on a Twitter roll! We're moderating another Twitter chat TODAY -- Thursday, May 16 -- at 5 p.m. ET. The topic will be youth and HIV; helping moderate the chat will be Youth, the Arts, HIV & AIDS Network. Please join us for this important conversation!

Make sure to follow us on Twitter and use the hashtag #BodyChat to join and follow the discussion.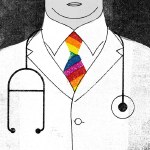 Questions LGBT People (And Everyone Else) Ought to Ask Their Doctors

What should lesbian, gay, bisexual and transgender (LGBT) people ask their medical providers before receiving tests or treatments of any kind? This list of questions is a great model for any person who wants to walk away fully informed.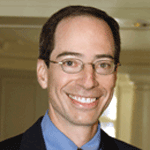 HIV Opportunistic Infection Guidelines Updated
A panel of top U.S. experts has revised recommendations regarding the management of hepatitis, human papillomavirus, pneumonia, tuberculosis and other complications often seen in people living with HIV; Paul Sax, M.D., highlights key changes.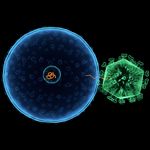 CDC Urges Second Test to Separate Active From Former Hepatitis C Infection
Around 20 percent of people with hepatitis C clear the virus without treatment. As a result, the U.S. Centers for Disease Control and Prevention now recommends a hep C viral load test for people who test positive for hep C antibodies.


More Headlines on HIV & Your Health:

Want to receive TheBody.com's informative, engaging print patient-education booklets geared toward people living with HIV/AIDS, delivered directly to your office or organization, free of charge? Complete our brief online survey!

In past years, we regularly sent free shipments of our booklets to interested clinics and service providers. We hope to be able to update and distribute additional booklets in 2013 and beyond. We're in the midst of updating our database so that we're able to ship booklets effectively in the future, so please share your info and your interests!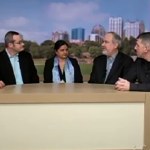 Update: Research on Aging and HIV (Video)

A panel of experts talks about "premature aging" among people with HIV and the complications and factors associated with it. They touch on: drugs to help reduce inflammation; using aspirin; the risks of smoking; and the importance of anal pap smears for all.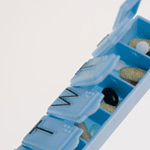 HIV Meds Appear to Offset Higher Cancer Risk in Positive Men
An Italian study suggests that men with HIV have approximately twice the risk of getting non-AIDS-defining cancers compared to the general public, but that antiretroviral drugs can protect them from that extra risk.


More Treatment News & Research Headlines:

Gary (From Philadelphia) on "The Biohazard Tattoo & HIV Stigma"

"I believe in speaking for others who can not speak for themselves as I often do myself. ... A lot of people think it is a crime to get the tattoo, as they interpret it to mean that we are toxic waste. I never thought that, and that is their sword to carry. After seeing this, I think I will get this tattoo, for the exact reasons you did."

Read the rest of this comment and join the discussion on this article!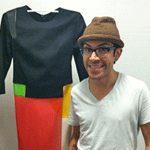 Viva Mi Gente!: 12 Latino Celebrities and Characters Who Thrust HIV/AIDS Into Popular Culture

Whether through acting, writing or simply living openly, many Latinos have used their celebrity status to raise awareness around HIV/AIDS in the Latino community.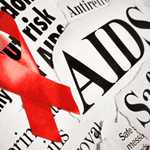 Botswana, Mississippi? The Magnolia State's HIV Crisis
The case of the baby who appears to have been cured of HIV highlighted some of the huge health care gaps that exist in the U.S. South -- particularly in Mississippi, one of the worst states in the country in which to be living with the virus.



Proposed North Carolina Law May Require Minors to Get Permission for HIV Test
A proposed law in North Carolina would bar people under 18 from receiving medical and mental health services without written, notarized parental consent. If it passes, it could have a devastating effect on HIV prevention and treatment for youths.


More HIV Community News & Features:

Is It Just Me?
(A recent post from the "Relationships and Dating" board)

"I was diagnosed with HIV in 2011, had one relationship since then ... but that was short lived. It's almost been a year now, and I've uncovered a pattern in my routine. In a weird sense, I've been cutting myself off emotionally from everyone. Friends, family, new people who show interest, I shrug off. Has anyone else experienced this? Is it normal?"

-- RayJAB

Click here to join this discussion, or to start your own!

To do this, you'll need to register with TheBody.com's bulletin boards if you're a new user. Registration is quick and anonymous (all you need is an email address) -- click here to get started!
PERSONAL STORIES & PERSPECTIVES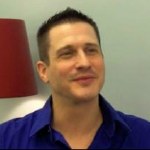 This PrEP-ed Life: Sex and Dating in a New Era of HIV Prevention (Video)

When Damon Jacobs found himself newly single after a decade-long relationship, he re-entered a dating pool that was not at all condom-friendly. To keep himself HIV negative, he began taking pre-exposure prophylaxis (PrEP) in July 2011.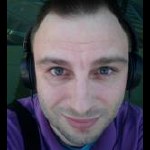 Day One WIth HIV: "Coming Out of the Second Closet"
"I am ashamed to admit that I, like so many gay men, buried my head in the sand when it came to HIV," says Jason McDonald, recalling his first day with HIV -- Oct. 25, 2007. Here he discusses what it was like to get a positive result after nine days "in a sort of limbo."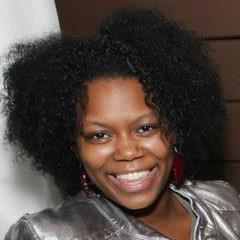 Reaching Undetectable While Pregnant
"I was proud of myself. It was a struggle mentally, emotionally and physically, especially because I was pregnant," Masonia Traylor writes. "But I must say that having an HIV-negative baby was the best result of my undetectable viral load."


More Personal Stories & Perspectives: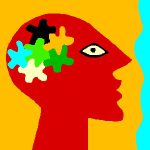 When we talk about the health of people living with HIV, we usually focus on the physical: CD4 count, viral load, antiretroviral treatment, side effects, coinfections and so on. In a normal doctor's visit, mental health is usually not addressed. Don't you think it's time that changed?
Join Francine Cournos, M.D., and David Fawcett, Ph.D., LCSW, as they explore why mental health is so often ignored in HIV care, why that ignorance is so dangerous, and what simple steps providers can take to improve the situation.
HIV/STD TRANSMISSION, EDUCATION & TESTING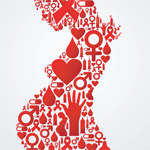 HIV Among Pregnant Women, Infants and Children in the United States

This recently updated fact sheet from the U.S. Centers for Disease Control and Prevention provides a quick rundown of the latest HIV infection numbers and prevention challenges impacting new moms and moms-to-be.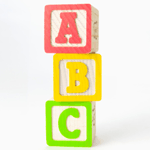 Treatment as Prevention: What You Need to Know
We hear the phrase "treatment as prevention" thrown around a lot in conversations about HIV. But what do those words actually mean for HIV-positive people and their HIV-negative partners? The Black AIDS Institute provides a down-to-earth overview.