Are Probiotic and Prebiotic Supplements Safe for People Living With HIV?
I recently read that probiotic and prebiotic supplements can help reduce inflammation for HIV-positive individuals. Having experienced pericarditis (inflammation around the heart), I was glad to hear this. However, I read another report from 2011 suggesting people with HIV should avoid those types of supplements. Are they safe or not?

Keith Henry, M.D., responds in the "Managing Side Effects of HIV Treatment" forum



Does Testosterone Replacement Therapy Lower Sperm Count?
I was told that taking shots of testosterone would improve my fertility. However, after taking a sperm count test, my levels are at zero. What can I do to increase my sperm count?

Nelson Vergel responds in the "Nutrition and Exercise" forum



AIDS Is a Bitch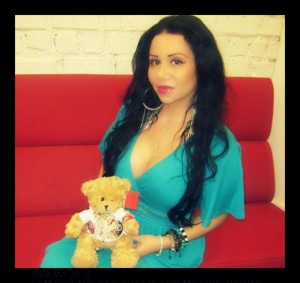 "I am a strong fighter," says one 24-year HIV survivor, who's lately had to deal with several common ailments made more complicated by HIV. "We all need to continue fighting! I may feel like shit now, but tomorrow is another day -- and at least I have medicine, and a person next to me that has my back."
How Can I Support My Boyfriend After His Diagnosis?
My boyfriend and I started dating less than a month ago. He was diagnosed HIV positive after our first date. I told him we are in this together, but he is still feeling a lot of shame. I'm starting to feel rejected because he doesn't show a lot of affection and can't seem to get in the mood for sex. How do I balance being supportive while also being open about my relationship needs?

Shannon R. Southall responds in the "Safe Sex and HIV Prevention" forum



Day One With HIV: "I Felt Like I Was Coming Out of the Second Closet"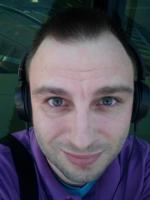 "I subconsciously, but purposely, avoided taking an HIV test," recalls Jason McDonald, who tested HIV positive on Oct. 25, 2007; "HIV was the unspoken pink elephant in the room amongst modern gay guys." Jason, who's now in a long-term relationship with an HIV-negative man, talks about the days surrounding his diagnosis.

Does Jason's story inspire you to write about your own diagnosis? Whether it happened last week or 30 years ago, we'd love to hear from you. Learn more about how to share your own story through our HIV/AIDS Resource Center for the Newly Diagnosed!
Can I Amend My Medical Records?
I was hit by another car while driving. I have serious injuries after the accident and may want to sue the other driver. After the accident, I went to the hospital and told them I was positive when they asked about my medical history. However, I don't want anyone else to know my status. It really isn't relevant to my injuries or the accident. If I sue the other driver, can I get the hospital to omit my HIV status?

Christa Douaihy, Esq., responds in the "Legal Issues and HIV" forum
TheBody.com has a brand new app for iPhones and Androids, featuring all of the best of our content -- and it's free. Using the app, you can:

• Read all of the features, news, research and interviews you love from TheBody.com, broken down into categories to make them easy to find.

• Read offline: The app will download articles whenever it's running, so you can read them later.

• Browse easily: You can always swipe to the next article when you're finished with the one you're on!

Give it a try by downloading from Google Play or iTunes.
What Level of Treatment Adherence is Just Right?
Back when I started treatment in 1997, we were warned that even a single missed dose would lead to resistance and treatment failure. Since then, I estimate that I missed about 1 percent of my doses, but my viral load remains undetectable. Is the 100 percent adherence I was taught still necessary?

Benjamin Young, M.D., Ph.D., responds in the "Choosing Your Meds" forum



My Peripheral Neuropathy Is Getting Worse: What Can I Do?
When I was diagnosed in 1985, I developed peripheral neuropathy, which went away after a regimen switch. However three years ago, it came back in my legs, toes and hands. I feel tingling, burning and chills. Having already exhausted anticonvulsants and other drugs, I'm now on methadone to manage the pain. What else can I try to treat this peripheral neuropathy?

Keith Henry, M.D., responds in the "Managing Side Effects of HIV Treatment" forum



Advice on Starting HIV Treatment From People Who've Been There

We reached out to a group of those most in the know about the intricacies of starting treatment -- HIV-positive people who've made the decision to start themselves -- and asked: If you could go back in time to the moment before you started HIV treatment, what advice would you give yourself?
What Can I Do About Swollen Feet and Hands While Taking Egrifta?
I stopped taking Egrifta (tesamorelin) after three months because my hands and feet would swell up. However, I liked the results I got from Egrifta and would like to try again. What can I do to reduce the swelling?

Nelson Vergel responds in the "Nutrition and Exercise" forum



Hormones, Women and HIV/AIDS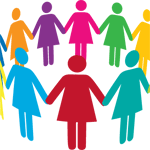 Studies have shown that HIV can affect the body's ability to make hormones and keep healthy hormone levels. There are many types of hormones. Learn more about the hormones that are particularly affected by HIV -- and what to watch out for if you suspect your hormone levels may be irregular -- in this fact sheet form The Well Project.



Preventing Other Illnesses When Your CD4 Count Is Low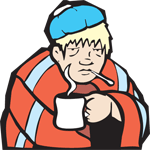 In HIV, your CD4 count is key. When it's high, you're in good shape. But when it's low, you're at risk for what are generally known as "opportunistic infections." Check out these guidelines for fighting various infections -- and a "precautions for travelers" fact sheet, just in time for vacation season.
Could an Umbilical Cord Blood Transplant Cure HIV?
I read that a 12-year-old boy received an umbilical cord blood transplant, in an attempt to cure his HIV and leukemia. They said it's similar to the transplant Timothy Brown got. Is this another case of someone being cured? When will it be possible for other people?

Benjamin Young, M.D., Ph.D., responds in the "Choosing Your Meds" forum



Large U.S. HIV Vaccine Trial Halted for Lack of Efficacy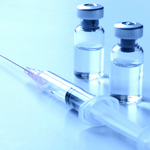 HIV Vaccine Awareness Day is fast approaching on May 18. Want the rundown on the latest in a line of HIV vaccine studies to end? "This trial has provided a clear, swift answer about a specific vaccine strategy," prominent vaccine advocate Mitchell Warren said. "It's not the answer we hoped for, but the search doesn't end here." TheBody.com's Warren Tong reports.
Still Feeling Numb Three Months After My Diagnosis
(A recent post from the "Living With HIV" board)

When I was diagnosed, I felt like I was going to die right away. I couldn't believe it. Now that I have come to terms with it, I still feel numb every day. My wife, family and friends are supportive, but I'm really suffering on the inside. I had many dreams before, but now I donít see myself achieving any of them. How can I change my attitude and live my life to the fullest? -- aloneindark

Click here to join this discussion, or to start your own!

To do this, you'll need to register with TheBody.com's bulletin boards if you're a new user. Registration is quick and anonymous (all you need is an email address) -- click here to get started!
Can I Survive With a Low CD4 Count?
I am a person living with HIV, currently undergoing chemotherapy to treat my Kaposi's sarcoma (KS). My viral load is undetectable after six months of Isentress (raltegravir) and Truvada (tenofovir/FTC). However, my CD4 count has only increased from 7 to 65. The KS lesions in my mouth and lungs have started to regress, but I will need to continue chemotherapy. How long can I survive with such a low CD4 count and will it improve?

Keith Henry, M.D., responds in the "Managing Side Effects of HIV Treatment" forum



Should I Start Treatment Despite My High CD4 Count?
I have been positive for about 18 months without treatment. My viral load has been around 1180 and my CD4 count around 1090. The current U.S. Department of Health and Human Services recommends that all HIV-positive individuals start treatment regardless of CD4 count. But given my excellent numbers, do I really need treatment right now?

Mark Holodniy, M.D., F.A.C.P., C.I.C., responds in the "Understanding Your Labs" forum



Frequently Asked Questions: HIV Viral Load Tests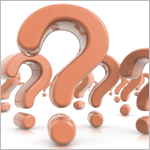 Your viral load test results can be hard to understand. We've gathered expert answers to some of the most frequently asked questions about viral load, including what the numbers mean and how they relate to HIV treatment and HIV transmission.
Is Rough Anal Fingering and Precum During Frottage an HIV Risk?
I was with a man who fingered me very roughly, which caused irritation around my anus area. He then rubbed his penis outside my anus. There was no penetration, but there may have been precum. Was this a risk for HIV transmission?

Shannon R. Southall responds in the "Safe Sex and HIV Prevention" forum



Barebacking, Unbridled: Thoughts From the HIV Community on Unprotected Sex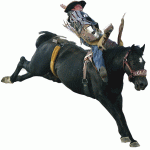 What do you feel when you hear the term "barebacking"? Anger at the stigma the word can imply? Relief that the topic is being discussed in an open forum? Frustration that anyone would choose to have unprotected sex in the age of HIV/AIDS? Check out this sampling of the range of perspectives on gay men and sexual risk that have been shared on TheBody.com in recent years.