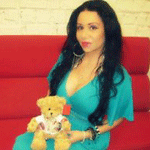 Maria T. Mejia: AIDS Is a Bitch

"I am a strong fighter. We all need to continue fighting! I may feel like shit now, but tomorrow is another day -- and at least I have medicine, and a person next to me that has my back."



Ed Perlmutter: My Shifting Seat on the HIV Merry-Go-Round
"I liken those first days on meds to a Holy War against the virus, thousands of sophisticated and trained pharmaceutical soldiers at battle with millions of copies of the virus. It was exhausting work ... and wars are not always won or lost in a few days."



Bob Leahy: Changing My Mind on Treatment as Prevention
"Most of my once fervently held objections to treatment as prevention, in 2013, make much less sense than they once did. ... The realist in me tells me that when it comes to HIV prevention, the status quo isn't working."



Justin B. Terry-Smith: The Biohazard Tattoo & HIV Stigma
"There are many reasons why a person cannot be open about their status: It could be because of their family, friends, partner/s, fear of persecution, death, etc. But a lot of these reasons come from stigma."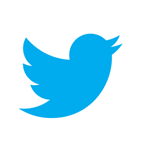 TheBody.com will moderate a Twitter chat on Thursday, May 9, at 5 p.m. ET. The theme of the Twitter chat -- which is hosted by Banyan Tree Project -- will be "Living With HIV," and will include video content!

Make sure to follow us on twitter as well as Banyan Tree Project and use the hashtag #BTPchat to join the conversation.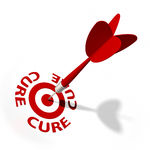 Danish Study Targets HIV Reservoir in Latest Search for HIV Cure

HDAC inhibitors, which are traditionally used to treat cancer, are now being studied for their potential to flush HIV out of its reservoirs inside the human body. However, while this is a promising study, expectations about where it will lead us should be tempered.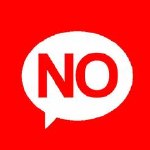 No, HIV Is NOT About to Be Cured in Three Months
The Danish study we highlighted above made a major stir last week, due to some over-the-top coverage from mainstream media. David Evans of Project Inform offers a dose of reality: "Even if researchers hit a home run with this drug, it won't likely be a cure by itself."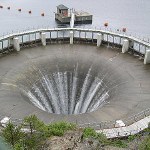 A Review of Strategies for Draining HIV Reservoirs
Speaking of reservoirs: HDAC inhibitors are just one of several approaches researchers are investigating as they try to pry open a door to the areas of the body that HIV meds currently can't reach. Read more in this technical article from Treatment Action Group.


More Treatment News & Research Headlines:

Edward (From Chicago) on "Why Does Mainstream Media Continue to Throw Young Black Gay Men Under the Bus?"

"You have expressed the sentiment of many men of color -- bi, gay, or questioning. In our heart of hearts we know that we live in a society that will always seek to blame someone other than themselves for things in their lives that they cannot control. ... Many take the low road to profitability at the expense of others."

Read the rest of this comment and join the discussion on this article!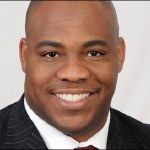 Black Notables Making the Affordable Care Act Happen: Anton J. Gunn

In this first interview in a series by Black AIDS Institute spotlighting African Americans helping to implement the Affordable Care Act (ACA), the director of external affairs in the U.S. Department of Health explains his favorite parts of the ACA, and why the ACA matters for black men.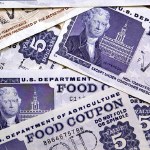 Study: U.S. Felons Banned From Food Stamps Are at Higher Risk of HIV
U.S. law prohibits convicted felons from receiving food assistance to varying extents. A small study found signs that formerly incarcerated people with severe problems getting access to food were much more likely to engage in high-risk behaviors simply so they could eat.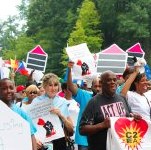 Ending Homelessness to End AIDS
When you recognize the fact that at least half of people with HIV have experienced homelessness or unstable housing, regardless of how they became infected, it's hard to ignore the likelihood that ending homelessness could be a huge step towards ending HIV/AIDS.


More HIV Law & Policy Headlines: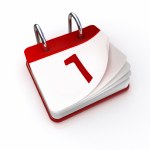 A growing number of people have taken a stand against stigma -- and for supporting other people with HIV -- by sharing the story of their HIV diagnosis in our Day One With HIV series.

Want to share your own Day One With HIV story? Whether it happened last week or 30 years ago, we'd love to hear from you. Write out your story (1,000 words or less, please!), or film a YouTube video, and email it to oford@thebody.com. In the coming months, we'll be posting readers' Day One stories in our HIV/AIDS Resource Center for the Newly Diagnosed!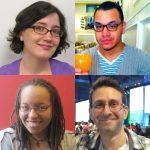 Inside TheBody.com: What We've Been Up To

We thought it might be cool to give you a glimpse of what it is we all actually do here at TheBody.com, and what we've been working on lately to make our home on the Web a larger, more complete, more welcoming place for you to come and visit.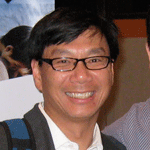 MyHIVclinic.org: Rethinking How We Learn to Practice HIV Medicine
"The face of care for people living with HIV has changed from those dark days [of the early 1990s]," Ben Young, M.D., Ph.D., writes. "The lessons that need to be learned about HIV/AIDS care have also drifted ... [and] the tools we use to learn are different, too."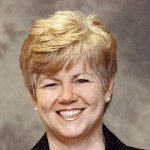 One in Four Is Too Many
A recent report on HIV among U.S. youth "is a vivid and compelling reminder ... [that] too many young people become infected and too few are tested for HIV," Evelyn Kappeler of the U.S. Department of Health and Human Services asserts.


More HIV Community News & Features:

Time Heals
(A recent post from the "Living With HIV" board)

"Eight months ago, my world came to a standstill when I discovered I was HIV+ whilst four months pregnant. With your support ... I managed to accept that I can't change my status and that life does go on, even though the disease has taken almost everything from me, including my partner -- who dumped me after finding out that he is HIV- and that he could not accept my status. I'm grateful that my baby boy is healthy and HIV-. ... At least now I don't flinch at the mention of the word 'HIV' or 'AIDS.' Some days it does become difficult, but it only gets better with time."

-- mato96

Click here to join this discussion, or to start your own!

To do this, you'll need to register with TheBody.com's bulletin boards if you're a new user. Registration is quick and anonymous (all you need is an email address) -- click here to get started!
PERSONAL STORIES & PERSPECTIVES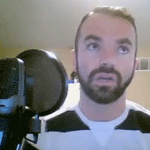 "My HIV Journey": Videos of Aaron Laxton's First Months on HIV Meds

Aaron Laxton received news on June 6, 2011, that he is HIV positive. Luckily for us, he made a decision to record his experiences so he could help others with HIV. In these videos, he recounts the highs and lows of his HIV treatment journey.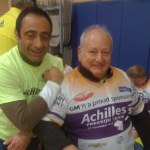 Boston Marathon Attacks: An HIV Survivor's Perspective
"As we crossed Boylston Street, I looked down toward the finish line. It was surreal. It looked like a war zone," writes Stephen Kovacev, a longtime HIV survivor who runs the Boston Marathon yearly as a means of spiritual and physical survival.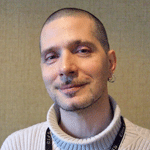 Joe Ohmer: A Surprising Undetectable
"I didn't even really understand the significance of an undetectable viral load," recalls Joe Ohmer, an HIV treatment adherence peer educator. "I'd been diagnosed maybe six months earlier, I had suffered a stroke ... I had no idea what the numbers meant."


More Personal Stories & Perspectives: