Will I Ever Get Used to Being HIV Positive?
I was diagnosed positive eight years ago. I have a daughter who is negative. I'm doing fine, but at times I get depressed. I can't cope with being positive. I feel so hurt at times with the stigma attached to the virus. Will I ever get used to it?

Rev. Todd A. Brown responds in the "Spiritual Support and HIV" forum



Is Human Growth Hormone Safe for People Living With HIV?
I've been positive for seven years now. I go to the gym four to five times a week and I follow a paleo diet. However, I don't put on muscle easily. I've been speaking to a personal trainer who takes human growth hormone (HGH). He swears by it, saying it has anti-aging qualities and is good for packing on lean muscle. However, I've also read that it can cause cancer tumors and bone growth. Should I avoid it or try it anyway?

Nelson Vergel, responds in the "Nutrition and Exercise" forum



My Shifting Seat on the HIV Merry-Go-Round

In the U.S., it is estimated that about two-thirds of people living with HIV are connected to HIV care after their diagnosis -- but only about a third of HIV-positive people stay in care. In this article, blogger Ed Perlmutter describes the sort of attentive, thorough care he received -- and the big difference it made.
Can Mixed-Status Couples Still Have Sex?
I was with my partner for six years before he tested positive. It was the worst day of my life. I tested negative at six months. Is it really possible that I'm negative, even though we had unprotected sex many times? My partner is now on meds and has an undetectable viral load, but I'm still worried. Is it OK for me to have sex with him? Do we have to use special condoms? Also, can we have children?

Shannon R. Southall responds in the "Safe Sex and HIV Prevention" forum



Treatment as Prevention: What You Need to Know

The realization that HIV treatment could also be prevention was a major scientific moment, giving many in the HIV community reason to believe that the end of the epidemic was on the horizon. In this article from Black AIDS Institute, a longtime HIV specialist gives a brief overview of this discovery -- and the potential benefits of HIV treatment for the HIV-negative partners of people living with HIV.
When Will ObamaCare Kick in for People Living With HIV?
I recently left my job and am paying around $400 a month to keep my health insurance, which I have for one year. I was offered a new job, but the company does not offer insurance yet. They say it is in the works. When do they legally need to offer insurance to full-time employees under the Affordable Care Act (ACA)? Is there a cheaper way to have insurance until then? Ultimately, when the new company does offer insurance, will having HIV be a problem?

Jacques Chambers, C.L.U., responds in the "Workplace and Insurance Issues" forum
But once I stop moving and think,
it's all I think about.
Will I live long enough to watch my son grow up?
Do I have time to have a second?
I lost my dad when I was 30
and I feel robbed.
He was 60.


--From "Lifeguard," by Brooke Davidoff

Read more poems written by our readers for this year's National Poetry Month!
Does Truvada or Isentress Reduce Sperm Count?
I am HIV-negative and my partner is positive. We want to have a child. Currently, he is taking Truvada (tenofovir/FTC) and Isentress (raltegravir). Would these meds reduce his sperm count in any way?

Keith Henry, M.D., responds in the "Managing Side Effects of HIV Treatment" forum



How Strict Are Food Requirements for HIV Meds?
I was diagnosed with HIV in 2010. I originally started on Atripla (efavirenz/tenofovir/FTC) and did well for three years. But because of side effects, I switched to Complera (rilpivirine/tenofovir/FTC) about a month ago. The transition hasn't been easy. Because of the food requirement, I need to carry my meds with me when I eat. However, my busy work schedule makes eating times random. How strict or flexible is the food requirement?

Benjamin Young, M.D., Ph.D., responds in the "Choosing Your Meds" forum



When Did You Start HIV Meds? Stories Spanning Several Decades

Whether you took your first fistful of pills in the late 1980s or began last week with one of several single-pill regimens, starting HIV meds is a life-changing event. Many of our bloggers and community members have told their stories of starting treatment; here's what some of them had to say about it.
What Are the Long-Term Effects on the Liver From Using Crystal Meth?
Can long-term use of crystal meth cause elevated liver enzymes or even a false positive test for hepatitis? Will my liver get better after quitting crystal meth? Do I need to monitor my liver more closely now that I'm taking Atripla (efavirenz/tenofovir/FTC)?

David Fawcett, Ph.D., L.C.S.W., responds in the "Substance Use and HIV" forum



Key Points LGBT People Need to Discuss With Their Health Care Providers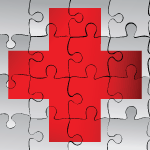 How can lesbian, gay, bisexual and transgender people get the most out of face-to-face visits with their medical providers? Earlier this year, Robert Murayama, M.D., of APICHA Community Health Center hosted a workshop exploring this question.
Is an HIV Cure Really "Months Away"?
I just read about a Danish study where they are trying to cure HIV by flushing the virus out of the latent reservoir using a cancer drug. Are we really "months away" from an HIV cure? Even if it does work, won't it take many years of research and trials to make sure it is safe and effective?

Mark Holodniy, M.D., F.A.C.P., C.I.C., responds in the "Understanding Your Labs" forum



Why Does Mainstream Media Continue to Throw Young Black Gay Men Under the Bus?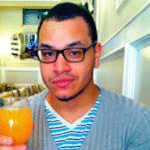 Late last month, the New York Daily News published an article about HIV that, from the headline on in, is stigmatizing, racist, heterosexist, shortsighted and misinformed. TheBody.com's Mathew Rodriguez dissects the piece, and provides deeper context for understanding high HIV rates among young gay men of color.
Help Please: I Am Losing It!
(A recent post from the "I Just Tested Positive" board)

I have no appetite to eat. I am crying so much and don't know what to do. I am lost and depressed. Please someone talk to me! -- hivstudent

Click here to join this discussion, or to start your own!

To do this, you'll need to register with TheBody.com's bulletin boards if you're a new user. Registration is quick and anonymous (all you need is an email address) -- click here to get started!
What Tests Should HIV-Positive Individuals Ask For?
When I go for a doctor's visit, which lab tests should I ask for? Aside from CD4 count and viral load tests, are there other tests that are recommended for people living with HIV?

Benjamin Young, M.D., Ph.D., responds in the "Choosing Your Meds" forum



How Has My CD4 Count Remained Steady for Years Without Meds?
I have been living with HIV since 2002, but have yet to start treatment. Since 2006, my CD4 count has been a steady 500 and my viral load fluctates around 6000. How has my CD4 count stayed above 500 without meds? Will I need to start treatment soon?

Mark Holodniy, M.D., F.A.C.P., C.I.C., responds in the "Understanding Your Labs" forum
Can an HIV-Positive Mom Breastfeed Her Baby?
Is it safe for an HIV-positive mother to breastfeed her negative baby? I heard it is OK, but I am skeptical. Can you explain?

Shannon R. Southall responds in the "Safe Sex and HIV Prevention" forum