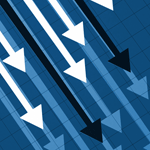 Getting to Undetectable: People Living With HIV Share Their Stories

An undetectable viral load: It's a powerful concept with profound implications for the lives of people living with HIV (and their partners). We asked community members for their thoughts about getting their own viral loads down as low as they can go.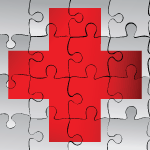 Key Points LGBT People Need to Discuss With Their Health Care Providers
How can lesbian, gay, bisexual and transgender people get the most out of face-to-face visits with their medical providers? Earlier this year, Robert Murayama, M.D., of APICHA Community Health Center hosted a workshop exploring this question.



Lost and Found: Helping People With HIV Develop Emotional Resilience
"I have been consistently struck by the ability of many long-term survivors to incorporate the virus into their lives so that it is not granted a central role, but rather is an undeniable part of themselves that must be accommodated," observes therapist David Fawcett.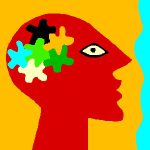 When we talk about the health of people living with HIV, we usually focus on the physical: CD4 count, viral load, antiretroviral treatment, side effects, coinfections and so on. In a normal doctor's visit, mental health is usually not addressed. Don't you think it's time that changed?
Join Francine Cournos, M.D., and David Fawcett, Ph.D., LCSW, as they explore why mental health is so often ignored in HIV care, why that ignorance is so dangerous, and what simple steps providers can take to improve the situation.
Update: Women's Issues in HIV Research (Video)

Join three of the top minds in HIV research and advocacy as they talk about the future of pre-exposure prophylaxis (PrEP) for women, the intersection of HIV and hormonal contraceptives, and the impact of the recent "cured baby" news for women living with HIV.



Viral Hepatitis Meeting Offers Updates, New Glimpses Into Testing and Treatment
"Several hundred attendees from multiple countries heard plenary presentations from world-class experts, panel discussions on the pharmaceutical discovery pipeline, liver transplantation, managing side effects and perspectives on stigma," Ben Young, M.D., Ph.D., reports.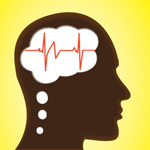 New Technique to Deliver Antiretroviral Drugs to the Brain
Researchers report the development of a novel technique to deliver antiretroviral therapies to HIV-infected brain cells. The team has successfully tested the technique in a laboratory setting, and will soon begin the next phase of evaluation.


More Treatment News & Research Headlines:

Sharing with friends or family that you're living with HIV may be one of the greatest challenges you'll face -- and it's not something to rush into if you're not ready. Browse through these tips and bits of advice, and you'll discover that sharing your diagnosis with others can have unexpected results.
A Timeline of Women Living With HIV: Turning Up the Volume on Women's Voices in the 1990s

In this installment of our decade-by-decade glimpse of how the HIV pandemic has impacted -- and been impacted by -- women, we take a tour of the tumult and tremendous change of the 1990s.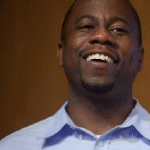 Blueprints for Resilience: Young Black Gay Men, HIV, and the Future
After years of neglect, young black gay men are finally about to join the HIV prevention conversation, writes Charles Stephens. First on the agenda in his mind? Fighting institutional stigma, as well as promoting opportunities for entrepreneurship, leadership and intergenerational dialogue.


More HIV Community News & Features: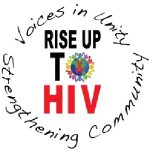 "There is no greater feeling or power than to be able to stand up to your fears, to not be kidnapped by your illness," says AIDS activist Kevin Maloney. He's the driving force behind an inspiring campaign to fight HIV stigma -- one that relies on you to make the difference!

Learn more about the "No Shame About Being HIV Positive" campaign and join us in beating back decades of ignorance and injustice.
PERSONAL STORIES & PERSPECTIVES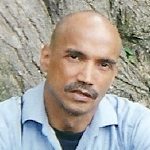 This Positive Life: Now Over 50, Ed Viera Reflects on HIV's Challenges and Lessons

"I'm doing damn good," says Ed Viera, Jr. "I exercise, I eat right, I sleep, I don't smoke, I don't drink, and I don't do drugs." He's been HIV positive for more than 25 years, and he declares he's "never going to stop living."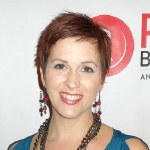 Day One With HIV: "I Had Never Actually Met Anyone Who Was Positive"
After 21 days in a drug addiction treatment facility, Erin Gingrich received the news that her HIV test had come back positive. At that time, she thought it was a death sentence -- but, she now realizes, it was the beginning of a new life.


More Personal Stories & Perspectives: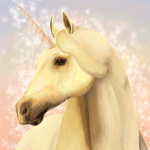 Even though the facts about HIV are well known and agreed upon by HIV specialists and organizations in the U.S., there remains a lot of misinformation about HIV. We asked people living with HIV, HIV frontline workers and other community members to share some of the most outlandish HIV myths out there.

What's the wildest myth you've heard? Share it in the comment section of the article!
HIV/STD PREVENTION, TRANSMISSION & TESTING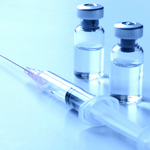 Large U.S. HIV Vaccine Trial, HVTN 505, Halted Due to Lack of Efficacy

"This trial has provided a clear, swift answer about a specific vaccine strategy," prominent vaccine advocate Mitchell Warren said. "It's not the answer we hoped for, but the search doesn't end here."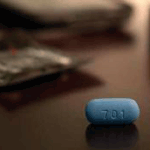 Study Suggests PrEP May Not Increase Sexual Risk-Taking in Gay Men
The approval of Truvada for use as an HIV prevention pill by HIV-negative people raised concerns among some that those using the drug might become more sexually reckless. A recent study of gay men suggests those concerns can be put to bed.


More HIV/STD Prevention, Transmission & Testing Headlines: