Can I Take Weight Gain Supplements?
I am currently taking Sustiva (efavirenz, Stocrin), Epivir (lamivudine, 3TC) and Viread (tenofovir). Is it safe for me to take weight gain supplements along with my meds?

Nelson Vergel responds in the "Nutrition and Exercise" forum



Does Alternative Medicine Help Treat HIV?
I was just diagnosed as HIV positive this week. I couldn't get a doctor's appointment until June, so in the meantime, does the Chinese herb Astragalus boost the immune system? Will taking vitamins and other supplements help?

Keith Henry, M.D., responds in the "Managing Side Effects of HIV Treatment" forum



Day One With HIV: "I Had Never Actually Met Anyone Who Was Positive"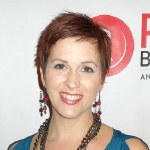 "I competed in the Miss America Pageant in September of 1996," writes Erin Gingrich of Arizona, who's been living with HIV since 2010. "When that experience was over and I was no longer having to adhere to its rules and regulations ... that driven young woman was driven right into an addiction that took away every hope and dream, made me cross every line I said I would never cross, and destroyed my soul." Read more of Erin's journey -- and find out how you can submit your own "Day One With HIV" story for potential posting on TheBody.com.
What Does "96% Reduction in HIV Transmission Risk" Mean?
My partner is HIV positive and I am negative. As soon as he was diagnosed, he started treatment and after a year his viral load is undetectable. Since we met, we have never practiced unprotected sex and have never had any slipups. So what does it mean when they say having an undetectable viral load reduces the risk of HIV transmission by 96%? Does that mean there's still a chance of transmission even if we use condoms?

Shannon R. Southall responds in the "Safe Sex and HIV Prevention" forum
What If My Co-Worker Discovers My HIV Status Through Clerical Files?
If someone has a clerical position at a company and they read personal information about other employees, what happens if they share that information? What if they find out my HIV status and reveal it to others?

Jacques Chambers, C.L.U., responds in the "Workplace and Insurance Issues" forum



How Can I Get Egrifta If My Insurance Plan Won't Cover It?
I am currently on a Ryan White program in Florida and my case manager says Egrifta (tesamorelin) is not covered. Is this true? Is there another way I can get it for free?

Nelson Vergel responds in the "Aging With HIV" forum
As a stillness supreme
evading my eyes,
avoiding my ears.
Yet I know you are there.
It is only the reflection I miss.

--From "Prayer," by Rory Kilalea

As we close out this year's National Poetry Month in the U.S., thanks to all who contributed their work! We're no longer taking submissions, but we'll continue posting poems throughout May. Check back for more great poetry and keep on writing.
Does Early Treatment Cure HIV?
I just started taking Atripla (efavirenz/tenofovir/FTC) soon after being infected. There was a French study where patients were functionally cured after starting treatment during acute infection. Will I also be cured after starting treatment early?

Keith Henry, M.D., responds in the "Managing Side Effects of HIV Treatment" forum



What's the Difference Between Generic and Brand-Name Meds?
My health insurance just switched me off of Truvada (tenofovir/FTC) to Viread (tenofovir) and generic lamivudine. I've read that this isn't a good idea. Is this true? Are generics less effective than brand-name meds?

Benjamin Young, M.D., Ph.D., responds in the "Choosing Your Meds" forum



An HIV-Positive Treatment Adherence Expert Remembers His "Surprising Undetectable"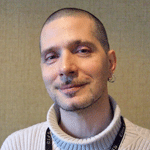 "I didn't even really understand the significance of an undetectable viral load," recalls Joe Ohmer, now a treatment adherence peer educator. "When those topics were being broached to me, I'd been diagnosed maybe six months earlier, I had suffered a stroke, and recovering as much as I could from being partially paralyzed as a result of that stroke was foremost in my head; I had no idea what the numbers meant."
How Do I Get Rid of Excess Neck Fat?
I have a lot of extra fat around my neck that is very noticeable. I'm only 5' 6" and 144 pounds, but my neck looks like I weigh 300 pounds. I won't even go out in public. What can I do about this? How do I find out if insurance will pay for a procedure?

Nelson Vergel responds in the "Nutrition and Exercise" forum



The Realities of Managing Heart Disease Risk for People With HIV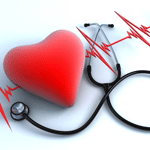 Heart disease is the No. 1 killer of Americans, and the risk of developing heart disease is higher in people living with HIV. But what's driving this excess risk, and what can we do about it? Join us for an in-depth look.
When Does It Get Better?
(A recent post from the "Living With HIV" board)

I just got back from my doctor's appointment. My current viral load is 163 and my CD4 count is 644. To others that would seem like good news, but not to me. Since I don't feel any different and can't feel that my numbers are good, why am I on treatment? Also, I found out today that I may have Kaposi's sarcoma (KS), so I was referred to a specialist and my meds are being switched. Last week, I found out I may be at risk for having bipolar disorder. When does the whole "living a normal life" begin? -- Trav

Click here to join this discussion, or to start your own!

To do this, you'll need to register with TheBody.com's bulletin boards if you're a new user. Registration is quick and anonymous (all you need is an email address) -- click here to get started!
Does a CD4 Count Drop Equal Treatment Failure?
Over the past year, my CD4 count has dropped from 1098 to 575. My CD4 percentage has been steady in the mid-40s. My viral load is still undetectable. However, with the CD4 count drop, should I be concerned? Is my medication failing?

Benjamin Young, M.D., Ph.D., responds in the "Choosing Your Meds" forum



How Do I Know If I'm a Long-Term Nonprogressor or Elite Controller?
My doctor told me I'm HIV positive, but that I don't need meds because my body controls the virus. He said that I'm an elite controller, but how can I know for sure that I am? Is there any kind of test?

Mark Holodniy, M.D., F.A.C.P., C.I.C., responds in the "Understanding Your Labs" forum
How Do Condoms With Spermicide Increase HIV Risk?
Does it really matter if condoms have nonoxynol-9 or are water based? As long as the condom stays intact, why should I be worried about HIV transmission?

David Wohl, M.D., responds in the "Safe Sex and HIV Prevention" forum



Let's Talk About Sexo: Family and Sexual Politics in HIV Prevention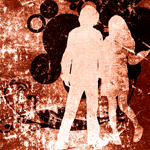 "If you're like me, then at one point or another, you've found it difficult to discuss sex with your family," admits Mathew Rodriguez, TheBody.com's editorial project manager. "To address this issue, two HIV care providers ... decided to bring prevention education into the 21st century."