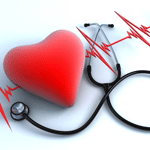 The Realities of Managing Heart Disease Risk for People With HIV

Heart disease is the No. 1 killer of Americans, and the risk of developing heart disease is higher in people living with HIV. But what's driving this excess risk, and what can we do about it? Join us for an in-depth look.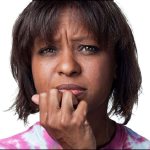 Falling Out of Care and Addressing Black Women's Access to HIV Treatment
Most coverage of the "cured baby" news that broke last month focused on ... well, the cured baby, of course. But what does the story of the baby's mother tell us about the urgent problems surrounding HIV care in the U.S., particularly for women of color in the South?


More Headlines on HIV & Your Health:

Ask me how I am today.
Would you be OK with HIV?
It won't be here long
because it is temporary.

-- From "HIV Is Temporary," by TG Green

It's National Poetry Month in the U.S., and throughout April we'll be posting your poems about living with, or being affected by, HIV. To submit, please email your poems to content@thebody.com with the subject line "Poetry: [Title of Your Piece]." If you'd rather send us a poem without having to use email, use our feedback page. You can leave out any contact information, but please write "POETRY" at the top of the form so we can spot it easily.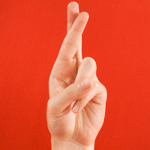 12-Year-Old Boy Receives Cord Blood Transplant in Attempt to Cure His HIV and Leukemia

Doctors from the University of Minnesota have performed a stem cell transplant on a 12-year-old boy living with HIV and leukemia. The procedure is similar to the one that Timothy Brown successfully underwent several years ago.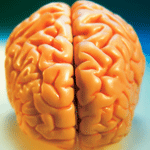 Cognitive Disorders Common Among French People With HIV -- but Is HIV to Blame?
"A French study has reported that neurocognitive impairment was common in a group of unselected HIV positive adults, but that this was not related to either HIV or HIV treatment," reports Asya Satti for HIV i-Base.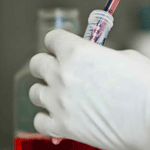 Antiretroviral Pipeline Update: Long-Acting Formulations of Rilpivirine, GSK-744 and Nanoformulations
This brief but technical article explores recently released research findings on a number of unique HIV-fighting medications currently in development -- including injectable drugs that appear to maintain their anti-HIV activity for a month or longer.


More HIV Treatment News & Research Headlines:

Gabrielle (From Douglasville, Ga.) on "I'm Swallowing as Fast as I Can"

"I always get mad taking these pills. I have taken 'drug holidays' and paid the price of becoming resistant to a lot of others. I now take only one and STILL GOT PROBLEMS TAKING THE PILL! I am just so mad -- at the person who gave me this, my lack of sexual relationships cause I fear infecting someone else -- it's just a daily struggle."

Read the rest of this comment and join the discussion on this article!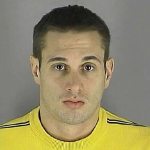 HIV Case Headed to Minnesota Supreme Court Draws National Interest

In an increasingly common turn of events, an HIV-positive Minnesota man (pictured on the left) was taken to court by a former partner who later found out he was HIV positive. The case is now headed to the Minnesota Supreme Court.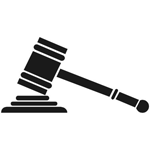 U.S. Supreme Court Justices Hear Arguments in Case Challenging Anti-Prostitution Pledge for HIV Funding
"Supreme Court justices appeared divided on Monday as they considered a challenge to a law requiring non-profit organizations to adopt an anti-prostitution policy in order to obtain federal funding for HIV/AIDS programs abroad," Reuters reports.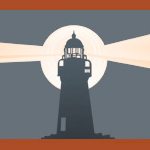 Law Enforcement and HIV Policy Groups Release Fact Sheet for Police on HIV Risks
Every year, people with HIV face special criminal charges ranging from aggravated assault to intentional HIV transmission following run-ins with police officers. There are no known HIV transmission cases from so-called "exposure offenses" -- yet prosecutions continue.



Uganda: Govt Demands Students' HIV Status
For schools in Uganda, roll call may now include first name, last name and HIV status. A Ministry of Education and Sports official stated that the move to demand HIV status disclosure from all students, staff and teachers is part of its efforts to fight HIV.


More HIV Law & Policy Headlines:

Where Is My "Normal" Life?
(A recent post from the "Living With HIV" board)

"My viral load is 163 and my CD4 is 644. To others that would seem to be good news, but not to me. ... [If] my numbers are 'good,' then why am I on treatment? ... Also, today at my appointment I was informed I may have KS. I have to be referred to a GI specialist and my meds are being switched. Last week I had a psych evaluation, and I'm at risk for being bipolar. When does the whole 'living a normal life' begin?"

-- Trav

Click here to join this discussion, or to start your own!

To do this, you'll need to register with TheBody.com's bulletin boards if you're a new user. Registration is quick and anonymous (all you need is an email address) -- click here to get started!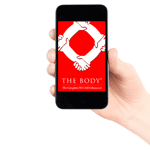 Now for Android: Have You Tried TheBody.com's Smartphone App Yet?

TheBody.com has a brand new app for iPhones -- and, as of this week, for Android devices as well! The app features the best of our content across a wide range of topics, and it's completely free. Download it and please take a moment to rate/review it!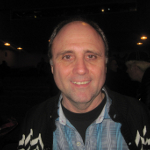 HIV in the Classroom: Making AIDS Activist History a Part of U.S. History
Do you think the U.S. population just "got used to AIDS"? No, of course not: "It wasn't a passive process, and they weren't nice about it," recalls filmmaker Jim Hubbard. "This country had to be forced to deal with the crisis."


More HIV Community News & Features: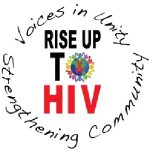 "There is no greater feeling or power than to be able to stand up to your fears, to not be kidnapped by your illness," says AIDS activist Kevin Maloney. He's the driving force behind an inspiring campaign to fight HIV stigma -- one that relies on you to make the difference!

Learn more about the "No Shame About Being HIV Positive" campaign and join us in beating back decades of ignorance and injustice.
PERSONAL STORIES & PERSPECTIVES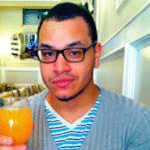 Let's Talk About Sexo: Family and Sexual Politics in Online HIV Prevention Education

"If you're like me, then at one point or another, you've found it difficult to discuss sex with your family," admits Mathew Rodriguez, TheBody.com's editorial project manager. "To address this issue, two HIV care providers ... decided to bring prevention education into the 21st century."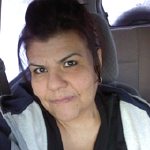 Bernadette Berzoza: Getting My Viral Load Down
In her 23 years living with HIV, Bernadette Berzoza has had more than her share of ups and downs with HIV treatment. For her, the key to long-term success has been listening to her own needs -- and having a care provider who was willing to listen, too.


More Personal Stories & Perspectives: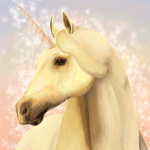 Even though the facts about HIV are well known and agreed upon by HIV specialists and organizations in the U.S., there remains a lot of misinformation about HIV. We asked people living with HIV, HIV frontline workers and other community members to share some of the most outlandish HIV myths out there.

What's the wildest myth you've heard? Share it in the comment section of the article!
HIV/STD PREVENTION, TRANSMISSION & TESTING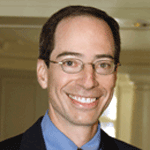 Is HIV (and Hepatitis) Postexposure Prophylaxis Needed After Blast Injuries?

It's a morbid topic, but in the wake of last week's Boston Marathon bombings, HIV physician Paul Sax, M.D., feels the need to revisit it: When an explosion injures a large number of people, are emergency HIV prevention methods needed for the victims?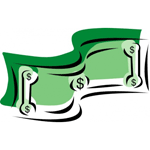 Study Suggests Gay Men in Mexico City Will Take Part in HIV Prevention -- for a Price
"A new study suggests that most young gay men in Mexico City would pledge to stay HIV-free, attend a monthly safe-sex talk and take regular HIV tests to prove they were uninfected -- all in return for just $288 a year," The New York Times reports.


More HIV/STD Prevention, Transmission & Testing Headlines: