Will Taking L-Arginine Improve My Physical and Sexual Performance?
I recently purchased L-arginine supplements after hearing about its benefits for working out and sexual performance. I currently take Reyataz (atazanavir), Truvada (tenofovir/FTC) and Norvir (ritonavir), along with Valtrex (valacyclovir). Will L-arginine still work for me or will it interact with my meds?

Nelson Vergel responds in the "Nutrition and Exercise" forum



Is Cleansing Safe for People Living With HIV?
My husband is HIV positive and wants to lose a little weight. I use a weight-loss program that includes a 10-day cleanse. But I am worried that cleansing might lower the effectiveness of his HIV meds. Would cleansing be OK for people taking HIV meds?

Mark Holodniy, M.D., F.A.C.P., C.I.C., responds in the "Understanding Your Labs" forum



Day One With HIV: 19 Years Ago Today, "I Was Given What I Thought Was a Death Sentence"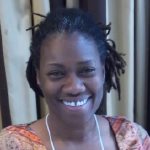 Gina Marie Brown posted a status update on Facebook to mark the 19th anniversary of her HIV diagnosis. We're honored to be able to repost her words here on TheBody.com -- and to help share the real stories of people's lives since the day they found out they were positive.

Want to share your own "Day One With HIV" story of finding out your diagnosis? Write out your story (1,000 words or less, please!), or film a YouTube video, and email it to oford@thebody.com. In the coming months, we'll be posting readers' "Day One" stories in our HIV/AIDS Resource Center for the Newly Diagnosed!
My Wife Thinks I Cheated! Can I Trace the Source of my HIV Infection?
After I was diagnosed positive in 1998, my wife accused me of having an extramarital affair. However, I was never involved in any promiscuous activities nor did I ever use any intravenous drugs. My wife still thinks I'm lying and I'm on the verge of a divorce. What could possibly be the source of my infection?

Benjamin Young, M.D., Ph.D., responds in the "Choosing Your Meds" forum



Will an HIV-Negative Partner Recognize What I Go Through?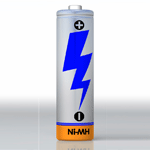 "The list of stuff in my body that was actually falling apart was quite long at that point. So I was telling him ... 'This is heavy duty and this is what's going on in my life. I don't know too many who would want to choose this.' He basically just said, 'I think you're amazing. And I don't care if we have five months together or five years.' ... I was sold." Read or listen to Shana's story of finding family, finding peace and meeting her HIV-negative husband.
Can People Living With HIV Apply for Green Cards?
I am living with HIV and have been working in the U.S. for about three years with a work visa. Does being HIV positive disqualify me from getting a green card?

Christa Douaihy, Esq., responds in the "Legal Issues and HIV" forum
Beams of light dancing on the ancient floor
lead me toward the threshold,
where I long to hear the sweet song of life
being sung in the warmth of the other side.

--From "The Foreverness of Now," by Geno Pensanti

It's National Poetry Month in the U.S., and throughout April we'll be posting your poems about living with, or being affected by, HIV. To submit, please email your poems to content@thebody.com with the subject line "Poetry: [Title of Your Piece]." If you'd rather send us a poem without having to use email, use our feedback page. You can leave out any contact information, but please write "POETRY" at the top of the form so we can spot it easily.
A Simple Trick For Taking HIV Meds
I just started meds and so far, so bad. The liquid drugs are vile and I have thrown them up a lot. I will have to crush my pills or take them in liquid form. I have tried mixing them with drinks and apple sauce or yogurt, but it doesn't work. What else can I try?

Benjamin Young, M.D., Ph.D., responds in the "Choosing Your Meds" forum



Can HIV Meds Affect Testosterone Levels?
I currently take Intelence (etravirine, TMC125), Isentress (raltegravir) and Truvada (tenofovir/FTC). My doctor thinks that some of my HIV meds could be affecting my testosterone levels. This is the first time I've heard of this. Is there any truth to this theory?

Nelson Vergel responds in the "Nutrition and Exercise" forum



Three Countries in the Americas Take Steps to Prevent HIV Med Shortages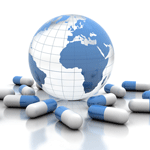 Latin America and the Caribbean have higher levels of HIV med coverage than any other resource-limited region, but they also experience challenges in maintaining that coverage. Three countries are working to prevent shortages of HIV meds, which can result in dangerous treatment interruptions and drug resistance.
HIV and Anxiety: Which Meds Should I Avoid?
I was just diagnosed HIV positive at the age of 65. I also deal with anxiety issues, which I take Celexa (citalopram) for. I've worked really hard with my medications to not feel anxious. Now I am afraid to take HIV meds because I have heard anxiety is a common side effect. Which HIV meds are best for me and which should I avoid?

David Fawcett, Ph.D., L.C.S.W., responds in the "Mental Health and HIV" forum



Questions LGBT People (and Everyone Else) Ought to Ask Their Doctors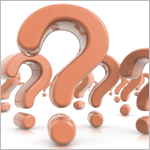 What should lesbian, gay, bisexual and transgender (LGBT) people ask their medical providers before receiving tests or treatments of any kind? Check out this list and find out what answers you won't want to leave your doctor's office without.
What Is the HIV Treatment Cascade?
I keep seeing this HIV treatment cascade business. What exactly is it and why does it matter? How does it actually affect people living with HIV? Don't we already know people need treatment?

Benjamin Young, M.D., Ph.D., responds in the "Choosing Your Meds" forum



Treatment Cascade: A Spotlight Series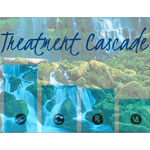 Whether or not you have heard of the treatment cascade, if you are living with HIV, then you are represented on it. TheBody.com's Treatment Cascade Spotlight Series mixes the medical statistics that comprise the cascade with personal stories from our community about each of the unique steps of this journey.
TheBody.com has a brand new app for iPhones and Androids, featuring all of the best of our content -- and it's free. Using the app, you can:

• Read all of the features, news, research and interviews you love from TheBody.com, broken down into categories to make them easy to find.

• Read offline: The app will download articles whenever it's running, so you can read them later.

• Browse easily: You can always swipe to the next article when you're finished with the one you're on!

Give it a try by downloading from Google Play or iTunes.
Newly Diagnosed With a Low CD4 Count: What Can I Expect?
I was just diagnosed HIV positive with a CD4 count of 49. I immediately started treatment. Will I make it? How can I improve my chances of living a long and healthy life?

Benjamin Young, M.D., Ph.D., responds in the "Choosing Your Meds" forum



Should I Worry About a Sudden Viral Load Increase?
I have been living with HIV for seven years now. I started taking Atripla (efavirenz/tenofovir/FTC) in 2007 and have maintained a good CD4 count and undetectable viral load. However, my most recent viral load was 1,100. I have not missed any doses nor have I been sick. My doctor repeated the blood tests and I'll get my results in a week. But should I be concerned? I feel anxious about the results. Could it just be a blip?

Mark Holodniy, M.D., F.A.C.P., C.I.C., responds in the "Understanding Your Labs" forum
Is Acupuncture a Risky Activity?
I recently went for an acupuncture session. They only stuck one needle near my belly for a few seconds. I didn't check to see if the needle was new, but I did see them throw it in the garbage afterwards. Was this a risk for HIV?

Richard Cordova responds in the "Safe Sex and HIV Prevention" forum



Circumcision Alters Penis Microbiome, Could Explain HIV Protection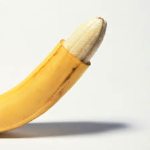 "Circumcision drastically alters the microbiome of the penis, changes that could explain why circumcision offers protection against HIV and other viral infections," the American Society for Microbiology reports.