Philip D.: My Inner Critic Takes a Holiday
"I noticed that my inner critic, in a valiant effort to keep me safe, was running the show. Since testing HIV positive ... he has responded by putting up extra shields, keeping me well warned of my limitations, to prevent further emotional pain and discomfort."



Rev. Andrena Ingram: I'm Swallowing as Fast as I Can
"What I have found is that, if I don't speak on it -- if I don't voice my irritation and disgust and rage at having to take these medications for the rest of my life -- I just wake up one morning and decide not to take them anymore. ... I've done that twice in 23 years. And the outcome was never positive."



Thomas DeLorenzo: Why Is There a Bedbug on My Oscar?
"I left Hollywood because of all of the social ills it attempts to address at those big awards dinners but really doesn't make a dent in. I left Hollywood because people need health care way before they need an Oscar."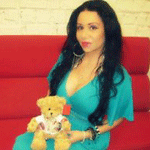 Maria T. Mejia: My Birthday Is Here!
"In a few days, I will be 40 YEARS OLD and 24 years living with HIV! When I was ... diagnosed one week after my 18th birthday, on April 18, 1991, IT WAS A DEATH SENTENCE! ... I wrote in my Hello Kitty diary that max I would live to see 28 and that is how it was."

This blog entry is also available in Spanish.
Have you ever thought I could be
your mother,
your sister,
your friend?
Would that make a difference?

-- From "The Unique Woman," by Paula V. Reid

It's National Poetry Month in the U.S., and throughout April we'll be posting your poems about living with, or being affected by, HIV. To submit, please email your poems to content@thebody.com with the subject line "Poetry: [Title of Your Piece]." If you'd rather send us a poem without having to use email, use our feedback page. You can leave out any contact information, but please write "POETRY" at the top of the form so we can spot it easily.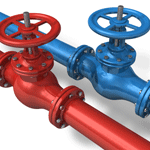 The Antiretroviral Pipeline: Dolutegravir, TAF (GS-7340), MK-1439 and Cenicriviroc
"Promising compounds for new treatments that were discussed at CROI 2013 included the integrase inhibitor dolutegravir, a new version of tenofovir, a new NNRTI, a new CCR5 inhibitor and several long-acting formulations," reports Simon Collins of HIV i-Base.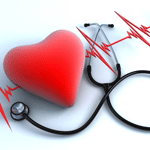 Statin Use in HIV-Positive People: Research Update
Statins are widely used to curb cardiovascular risk, but their benefits in people with HIV have been hard to tease out. Two recent studies add to our knowledge about the use of statins by HIV-positive people, but fall short of providing concrete answers.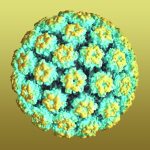 Cervical HPV Risk May Be Lower for HIV-Positive Women on Successful, Long-Term HIV Meds
Women with HIV also have high rates of infection with strains of human papillomavirus (HPV) known to cause cervical cancer. But a recent study showed that having a high CD4 count and two-plus years of successful HIV treatment may reduce the risk of infection with those HPV strains.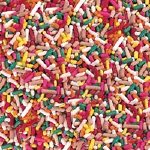 Vanilla Ice Cream ... With Kaletra on Top?
It's pretty common knowledge that many prescription drugs -- including HIV meds -- are available as a liquid for children to take. But that's not the only child-friendly drug formulation in the works: Researchers recently tested Kaletra administered in the form of sprinkles (a.k.a. jimmies).


More HIV Treatment News & Research Headlines:

How Do I Work Through This Crushing Depression?
(A recent post from the "I Just Tested Positive" board)

"I saw my doctor yesterday, and after my second blood test results, she decided to start me on medication. ... The doctor started me on Isentress and Kivexa, which is a two-pill-a-day regimen. She said that will help my viral load go down pretty quickly, and then after that I could switch to a one-pill-a-day treatment if I like. ... Has anyone here ever taken any of these medications? If so, maybe you could let me know how they work for you?"

-- romeotc

Click here to join this discussion, or to start your own!

To do this, you'll need to register with TheBody.com's bulletin boards if you're a new user. Registration is quick and anonymous (all you need is an email address) -- click here to get started!
PERSONAL STORIES & PERSPECTIVES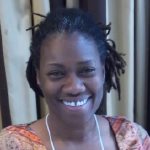 Day One With HIV: 19 Years Ago Today, "I Was Given What I Thought Was a Death Sentence"
Gina Marie Brown posted a status update on Facebook to mark the 19th anniversary of her HIV diagnosis. We're honored to be able to repost her words here on TheBody.com -- and to help share the real stories of people's lives since the day they found out they were positive.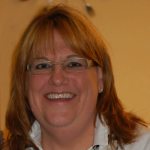 Shannon Southall: "I Am Here, 21 Years Later, Because of These Medications"
"February 1996, four years after being given my HIV diagnosis, I found myself lying in a hospital bed and hearing that I now had AIDS," writes Shannon Southall. Her treatment journey since then has been rocky, but she says sticking with her meds was "the smartest decision I ever made."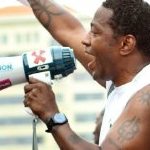 The Epidemic Will Not End Without Heterosexual Black Men
When we talk about HIV in black America, we often focus on women and gay/bisexual men. But Larry Bryant of the Campaign to End AIDS knows the truth: Black heterosexual men must put aside their fears and become part of the fight.


More Personal Stories & Perspectives: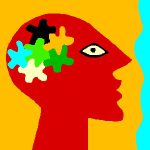 When we talk about the health of people living with HIV, we usually focus on the physical: CD4 count, viral load, antiretroviral treatment, side effects, coinfections and so on. In a normal doctor's visit, mental health is usually not addressed. Don't you think it's time that changed?
Join Francine Cournos, M.D., and David Fawcett, Ph.D., LCSW, as they explore why mental health is so often ignored in HIV care, why that ignorance is so dangerous, and what simple steps providers can take to improve the situation.
HIV/STD PREVENTION, TRANSMISSION & TESTING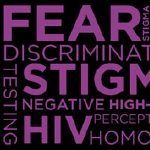 HIV in Black America: A Visual Breakdown (Infographic)
If you are a person of color in the U.S. -- especially an African American -- you are disproportionately at risk for contracting HIV. Use this unique, visually striking infographic to arm yourself (and others) with knowledge of the numbers, and take an empowered step in the fight against HIV.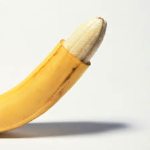 Circumcision Alters Penis Microbiome, Could Explain HIV Protection
"Circumcision drastically alters the microbiome of the penis, changes that could explain why circumcision offers protection against HIV and other viral infections," the American Society for Microbiology reports.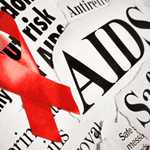 HIV Awareness Rising Among U.S. Urban Gay Men, Study Finds
While disparities in HIV infection among gay men persist, a new study from the National HIV Behavioral Surveillance System indicates that more gay men in urban areas know their status, an important step in stunting the spread of HIV infection.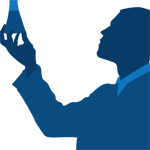 Researchers Work on a Way-Long-Acting Integrase Inhibitor for PrEP
One big snag with HIV pre-exposure prophylaxis (PrEP) is that it requires an HIV-negative person to take meds every day, which can be a tall order. But what if an HIV prevention drug could be developed that only needed to be taken, say, once a month? Or longer?


More HIV/STD Prevention, Transmission & Testing Headlines: