What Are Some Travel Tips for People Living With HIV?
I have been living with HIV for 28 years and now have an opportunity to travel to Mexico. I want to take this chance, but I'm not sure what concerns I should have. What advice do you have for HIV-positive individuals who are traveling to other countries?

Nelson Vergel responds in the "Aging With HIV" forum



What Causes Fatigue and How Do I Overcome It?
I'm a 59-year-old male who's been HIV positive since 2000. My lab numbers are good and I've never had any major health problems. I exercise regularly, but my problem is fatigue. I have endurance and strength, but can't seem to overcome feeling fatigued. My testosterone and vitamin levels are all normal. What could be causing my tiredness and what can I do?

Keith Henry, M.D., responds in the "Managing Side Effects of HIV Treatment" forum



A Timeline of Women Living With HIV: In the 1980s, a Small but Growing Chorus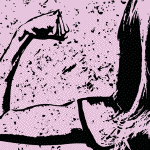 From Sandra Ford, a drug technician who published the first reports of AIDS, to Elizabeth Glaser, a pioneer of HIV/AIDS activism, women played crucial roles -- though they were often also devastatingly mistreated -- during the early years of the HIV pandemic.
Advice on Having Safer Sex With HIV-Negative Partners
I'm HIV positive and I recently started dating a guy who's negative. His biggest concern is being sexual and I just want to make sure I can answer all his questions. For what it's worth, my viral load is undetectable. What are the risks and safety tips that we need to know about?

David Wohl, M.D., responds in the "Safe Sex and HIV Prevention" forum



Word on the Street: PrEP Use By Gay and Bisexual Men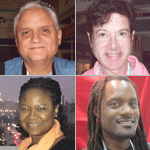 Though approved by the U.S. FDA for use as pre-exposure prophylaxis (PrEP), Truvada is still a controversial topic in the HIV/AIDS community. We asked a diverse group of people, "What are your views on the use of PrEP by gay and bisexual men?"
Is It Illegal for Neighbors to Disclose My HIV Status?
Another tenant in my rooming house told everybody my HIV status without my permission and it caused a panic. It was wrong, but was it illegal? Can I press charges?

Christa Douaihy, Esq., responds in the "Legal Issues and HIV" forum
Go now spirit empty,
we've rode the storm alone.
Your voice no longer echoes
in the cosmic wind to me
my dear forgotten friend, you're only looking
for your way back home.

--From "Untitled," by Edward Boss

It's National Poetry Month in the U.S., and throughout April we'll be posting your poems about living with, or being affected by, HIV. To submit, please email your poems to content@thebody.com with the subject line "Poetry: [Title of Your Piece]." If you'd rather send us a poem without having to use email, use our feedback page. You can leave out any contact information, but please write "POETRY" at the top of the form so we can spot it easily.
Over 30 Years on HIV Meds: Can I Reduce My Dosage Levels Now?
I'm a 56-year-old male and have been on HIV meds for 30 years. Luckily my CD4 count is above 800 and my viral load is undetectable. However, as I grow older, I require less food and am less active. I know with aging some tiredness is normal, but I have been feeling excessively tired and over-medicated. Would it be OK for my doctor to reduce my medication dosage amounts?

Keith Henry, M.D., responds in the "Managing Side Effects of HIV Treatment" forum



Is It Safe to Take Antibiotics With HIV Meds?
I take Truvada (tenofovir/FTC), Norvir (ritonavir) and Prezista (darunavir) every day. I think I may have contracted pneumonia. A friend gave me some antibiotics (amoxicillin) to take. Is it safe to combine this with my HIV meds?

Mark Holodniy, M.D., F.A.C.P., C.I.C., responds in the "Understanding Your Labs" forum



Getting to Undetectable: People Living With HIV Share Their Stories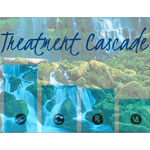 An undetectable viral load: It's a powerful concept with profound implications to the life of a person living with HIV (and his or her partner). However, according to CDC's treatment cascade, for a host of complex reasons, 75 percent of people living with HIV in the U.S. have not reached the point of viral suppression. We asked people living with HIV to contribute thoughts and stories about getting their own viral loads to undetectable.
Aging With HIV: How Do I Deal With Family and Financial Stress?
I'm 49 and have been through a lot. As I'm aging, my stress stems from my family and financial burdens. My wife is somewhat compassionate, but she is horrible with money. I'm on disability and I'm living with my floor dropping to the ground every day. I'm getting older and am getting really burned out. My viral load is fine and I work out and take my meds, but I live around smokers and people who are stressed. Physically I'm in good shape, but my mind is major mess. How do I cope with all this?

David Fawcett, Ph.D., L.C.S.W., responds in the "Mental Health and HIV" forum



Harm Reduction and HIV/AIDS Work: Making the Connection

"Harm reduction" is a way of dealing with risky behavior to lessen the potential damage done to the individual and the surrounding community. Most times it's believed to be solely about drug use, which can play into why some communities reject the notion immediately. The work of the Harm Reduction Coalition -- a national organization that works with service providers, policymakers and activists to integrate harm reduction practices into their work -- challenges the stigma around harm reduction, and helps communities see how it can work for them. Meet Michael Everett of the Harm Reduction Coalition -- as well as other leaders who are challenging misconceptions about HIV.
Have the HIV Cure Efforts Slowed Down?
It seems to me that HIV cure news has slowed. Am I wrong or has there been more developments? Also, how long can someone who is newly diagnosed with HIV expect to live?

Nelson Vergel responds in the "Nutrition and Exercise" forum



Is AIDS in Black America More About Behavior or Institutional Factors?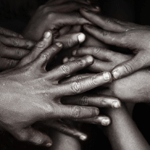 African Americans report less risky behavior than other groups, yet are still most heavily impacted by HIV. Why, then, are solutions that address factors other than behavior -- factors like institutionalized inequality -- often met with resistance?
Can I Take My HIV Meds At an Earlier Time?
(A recent post from the "Treatment & Side Effects " board)

I am currently on Complera (rilpivirine/tenofovir/FTC), which I take every day at noon. I did this thinking it would work better with my schedule because I work nights on an ambulance. Initially it was fine, but now I find myself sleeping through alarms and my roommate has needed to wake me up. So would it be OK if I started taking my meds at 9 a.m. instead? -- pozmedic

Click here to join this discussion, or to start your own!

To do this, you'll need to register with TheBody.com's bulletin boards if you're a new user. Registration is quick and anonymous (all you need is an email address) -- click here to get started!
Would Having Unprotected Sex Increase My Viral Load?
I'm an HIV-positive man with a CD4 count of 380 and an undetectable viral load. I had unprotected receptive anal sex with someone of unknown status. What are the risks? Would this affect my viral load or CD4 count in any way?

Benjamin Young, M.D., Ph.D., responds in the "Choosing Your Meds" forum



I Keep Up With My Meds, So Why Is My Viral Load Still Not Undetectable?
I started taking Atripla (efavirenz/tenofovir/FTC) six months ago. I haven't had any resistance issues and have never missed a dose. Although my viral load has dropped from 19,122 to 140, it is still not undetectable. My CD4 count has steadily risen, but I'm concerned my meds aren't working as well as they should. How much longer should I stick with it before considering a regimen switch?

Mark Holodniy, M.D., F.A.C.P., C.I.C., responds in the "Understanding Your Labs" forum
I Shared a Needle: What's the Risk?
I shared a needle like an idiot. Even though we washed the needle out with water and an alcohol swab, I realize sharing was a big mistake. I'm going to get tested, but what was my risk of contracting HIV or hepatitis B and C?

Lynn Taylor, M.D., F.A.C.P., responds in the "Hepatitis and HIV Coinfection" forum