Rev. Andrena Ingram: Undetectable? Whaaaat?
"I remember that day ... because even though she explained it to me, I still didn't quite get it, until a few days later. ... It meant that the Fuzeon was working. It meant that I was NOT gonna die (anytime soon). It meant that I had the lowest amount of HIV in my body. I was ecstatic!"



Candace Y.A. Montague: The Sexual Health Lessons of Tyler Perry's Temptation
"I am not encouraging nor discouraging anyone from seeing this film. You can make up your own mind. But I caution you to be aware of the 'lessons' that Hollywood is trying to teach us through art. Tyler is a smart man, but he is no expert on sexual health."



Rae Lewis-Thornton: No Easy Way Out
"How many times have you gotten off the expressway to get out of traffic to discover that the side streets were a pain in the behind? ... What we think is easy is not always best. My gemstones have taught me that lesson over and over again."
Sophie (From the United Kingdom) on "A Woman's Vagina Should Not Be a Pawn"

"I too got HIV from my heterosexual relationship. ... We also never used condoms. Using them would have meant saying I didn't trust him, which I didn't, but the fear of being without him was greater than the fear of HIV.

You never think it can happen to you, for a thousand reasons. It turns out my vagina wasn't HIV-proof either."

Read the rest of this comment and join the discussion on this article!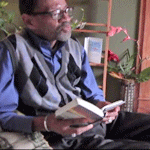 A Day in the Life: George Burgess on Addiction Recovery and Taking HIV Meds (Video)
"I had to be adherent on several levels," says George Burgess, who used street drugs for 27 years before his HIV diagnosis. "One, taking my medication; two ... making sure that I remain drug free." George shares how he helped ensure his meds went down sweetly and smoothly.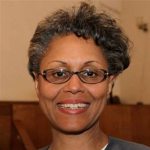 Hot Flashes and Healthful Living: Menopause and Other Health Concerns for Women Growing Older With HIV/AIDS
More and more women with HIV are planning for a life stage they may once have thought they wouldn't live to see: menopause. But how might menopause be a different experience for HIV-positive women? To get some answers, we sat down with L. Jeannine Bookhardt-Murray, M.D.



Don't Break the Bank: Assistance Programs Can Help Pay for Your Meds
"Treatment for HIV is effective yet costly, but it doesn't have to break the bank," Jeff Berry of Positively Aware reports. Berry offers a roundup of assistance programs that can help you pay for your HIV meds and many other drugs prescribed to people with HIV.
Hey, nobody's perfect. We can all use a little nudge sometimes to help us remember our HIV meds, upcoming doctor's appointments, prescription refills and other tasks. Use TheBody.com's free, private Personal Reminder Service to:


Receive a text message, email or voice mail when it's time for a medication dose.
Receive reminders before upcoming doctor's appointments.
Set up online prescription refills and deliveries via mail.
And much more!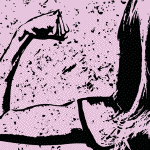 A Timeline of Women Living With HIV: In the 1980s, a Small but Growing Chorus
From Sandra Ford, a drug technician who published the first reports of AIDS, to Elizabeth Glaser, a pioneer of HIV/AIDS activism, women played crucial roles -- though they were often also devastatingly mistreated -- during the early years of the HIV pandemic.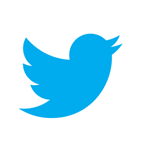 TheBody.com's HIV and Education Twitter Chat: Best Of
Late last month, we got together with many of our Twitter followers for our inaugural Twitter chat. The theme was HIV & Education, and we think everyone walked away having learned something new! Read some of the highlights of the conversation in this quick recap.



Final Design for NYC AIDS Memorial Unveiled
The New York City AIDS Memorial's Board of Directors recently unveiled its latest renderings for the design of the memorial. Next up: a campaign to raise $4 million to pay for the memorial's design and construction.



Commemorating 20 Years of Saving Lives at Iris House
Twenty years ago, Iris House opened its doors as a center for Latina and African-American women diagnosed with HIV. Now, it offers comprehensive services for women and continues the legacy of its namesake, Iris De La Cruz.


More HIV Community News & Features:

When I cry, cry with me.
When I laugh, laugh with me.
Then, when I am alone it won't be so bad.

My walk is hard and the road is tough,
but with your help it could be gentler.

I am reaching out to you.

-- From "The Unique Woman," by Paula V. Reid

It's National Poetry Month in the U.S., and throughout April we'll be posting your poems about living with, or being affected by, HIV. To submit, please email your poems to content@thebody.com with the subject line "Poetry: [Title of Your Piece]." If you'd rather send us a poem without having to use email, use our feedback page. You can leave out any contact information, but please write "POETRY" at the top of the form so we can spot it easily.
PERSONAL STORIES & PERSPECTIVES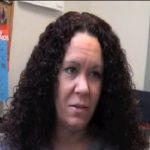 This Positive Life: Nicole Price on Advocacy, Dancing and Making the Most of Life (Video)
When Nicole Price switched from condoms to birth control pills, she didn't suspect that HIV infection would be the result. In this interview, she explains how she dealt with her diagnosis, kicked her meth addiction and rediscovered the everyday joys of living.



Revisiting My Sad and Trivial Night With Rock Hudson
"Was I going to have sex with this man right here in the living room?" Mark S. King asked himself on that fateful night. "What about the man I loved, asleep in the bedroom? Was Rock Hudson as well hung as everyone said? Some questions got my attention more than others."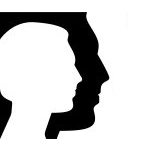 The Dude Who Exposed Me to HIV
Josh Robbins was diagnosed with HIV in January 2012. The man who infected Josh had no idea he was positive: "Imagine that feeling you get when you didn't realize you were going 90 m.p.h. on the highway and you pass a cop," the man writes.



Myron Cohen: "We Are at the Beginning of the End of This Disease"
Myron Cohen, M.D. is actively working in HIV vaccine research, so he knows all too well the challenges and opportunities that are involved. However, he truly believes that we are nearing the light at the end of HIV's tunnel; he shared this optimism in a recent talk.


More Personal Stories & Perspectives: