Just Diagnosed and Losing Too Much Weight
I'm recently diagnosed and just started meds a week ago. However, I'm starting to lose a lot of weight and am experiencing headaches. What can I do about the headaches? How can I get back to my normal weight?

Nelson Vergel responds in the "Nutrition and Exercise" forum



What Are the Risks and Benefits of Ginseng?
I've been taking supplements that contain ginseng for about a week. I always feel fatigued after taking it. Does ginseng interact with HIV meds and should I stop taking it?

Benjamin Young, M.D., Ph.D., responds in the "Choosing Your Meds" forum



Mixing Cocktails With Your Cocktail?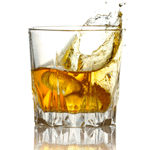 Many HIV-positive individuals on treatment skip taking their meds if they plan to drink, under the false belief that mixing meds and alcohol is harmful. Guess what: Studies show that, if you choose to drink, you should not worry! The main point is to stay adherent, regardless of what you're drinking.
How Can I Spice Up a Sexless Marriage?
My husband is a good man. He accepts my HIV status and takes care of me and our kids. However, we've been married for five years and have never had sex. We once tried with a condom, but he didn't know what to do. He's 15 years older than me and I'm his first. How can I keep this marriage healthy without sex?

Rev. Todd A. Brown responds in the "Spiritual Support and HIV" forum
Do Prisoners Living With HIV Have a Right to HIV Meds?
My son is incarcerated in a Florida prison. He was diagnosed with HIV in 2009 and was started on Atripla (efavirenz/tenofovir/FTC). He also has bipolar disorder, which he takes Neurontin (gabapentin) and Wellbutrin (bupropion) for. However, last night the prison refused to give him his medications. They told me that my son had has his way long enough and to live with it. This isn't right. How can I get them to give him the medications he needs?

Christa Douaihy, Esq., responds in the "Legal Issues and HIV" forum



HIV Criminalization and the Strange Case of Uncle Poodle

"One reason HIV criminalization laws have prospered [is that] they appeal to our sense of vengeance," Mark S. King writes; "They are also vessels of homophobia, sexism and racism, considering how badly the laws are applied." Enter Lee Thompson ("Uncle Poodle" to reality TV watchers), who's managed to personify a variety of hot button issues by coming out on TV as HIV positive -- and claiming he sent a lover to jail for passing the virus to him.
When I cry, cry with me.
When I laugh, laugh with me.
Then, when I am alone it won't be so bad.

My walk is hard and the road is tough,
but with your help it could be gentler.

I am reaching out to you.

--From "The Unique Woman," by Paula V. Reid

It's National Poetry Month in the U.S., and throughout April we'll be posting your poems about living with, or being affected by, HIV. To submit, please email your poems to content@thebody.com with the subject line "Poetry: [Title of Your Piece]." If you'd rather send us a poem without having to use email, use our feedback page. You can leave out any contact information, but please write "POETRY" at the top of the form so we can spot it easily.
How Do I Treat Atripla-Related Rash?
After starting Atripla (efavirenz/tenofovir/FTC) six months ago, I developed a rash. The ointments my doctor recommended for me do not help. What can I do to get rid of this constant rash?

Keith Henry, M.D., responds in the "Managing Side Effects of HIV Treatment" forum



Is There a One-Pill Option for My Regimen?
I'm 35 years old and was diagnosed with HIV in February 2012. I'm currently taking Prezista (darunavir), Norvir (ritonavir) and Truvada (tenofovir/FTC), which has been working really well for me. Is there a one-pill option that combines all three meds of my current regimen?

Benjamin Young, M.D., Ph.D., responds in the "Choosing Your Meds" forum



A Young, Gay, HIV-Positive Nursing Student Shares His Treatment Decisions

Brandon Kennedy has never been one to allow what other people think of him to get in the way of how he feels about himself. That's a big part of the reason the openly gay 24-year-old nursing student says he felt zero shame about going on medication a few months after he was diagnosed with HIV in 2010. Brandon talks about his choices and how he sticks to his HIV meds.
How Do I Combat Depression and Memory Loss?
I was diagnosed positive seven years ago and have been on treatment since day one. However, I started experiencing depression about 18 months ago and memory loss a few years ago. Both are getting worse. I used to be confident, outgoing and always smiling. Now I am the complete opposite. I had a nervous breakdown last year and now I'm in therapy and see a psychologist. I have even tried taking antidepressants, but I have felt so low that I have thought about suicide. What can I do to turn this around?

David Fawcett, Ph.D., L.C.S.W., responds in the "Mental Health and HIV" forum



Hot Flashes and Healthful Living: Health Concerns for Women Growing Older With HIV/AIDS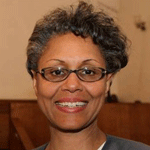 Menopause is a normal part of a woman's life -- and its effects vary widely from woman to woman, regardless of HIV status. But how can a woman tell if what she's experiencing is a common menopause symptom or a side effect of the virus or her meds? To get some answers, we sat down with L. Jeannine Bookhardt-Murray, M.D., chief medical director at Harlem United Community AIDS Center in New York City.
Where's the Rest of the HIV Cure News?
Lately there has been a lot of news about the baby who was cured of HIV. Meanwhile, I keep wondering about last year's news about two HIV-positive men who showed no traces of HIV in their blood after going through stem cell transplants similar to the one Timothy Brown received, according to a study presented at the AIDS 2012. What happened to them? Why is there a complete silence on that case?

Benjamin Young, M.D., Ph.D., responds in the "Choosing Your Meds" forum



What If That Baby Who Was "Cured" of HIV Never Had It?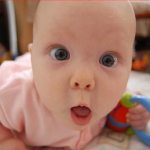 In early March, the news that a newborn baby in Mississippi had been treated with a potent cocktail of anti-HIV drugs was presented as the "first documented case of a child being cured of the virus." But how did researchers know the baby was HIV positive in the first place? Journalist Rod McCullom reports.
Ten Years Positive and Counting
(A recent post from the "Living With HIV" board)

I was diagnosed 10 years ago and I'm still trying to adjust. I have my moments when I have a pity party for myself, but then I focus on my children and remember what I'm fighting for. -- traceyjr68

Click here to join this discussion, or to start your own!

To do this, you'll need to register with TheBody.com's bulletin boards if you're a new user. Registration is quick and anonymous (all you need is an email address) -- click here to get started!
Should I Worry Over My Initial Lab Numbers?
I was diagnosed a month and a half ago with a CD4 count of 231 and viral load well over a million. How concerned should I be? I am really scared, but about to start treatment. What else should I do?

Mark Holodniy, M.D., F.A.C.P., C.I.C., responds in the "Understanding Your Labs" forum



Is a Viral Load Blip a Sign of Treatment Failure?
I have had an undetectable viral load for the last 12 years. I recently ran out of Viracept (nelfinavir), so I temporarily substituted it with Combivir (AZT/3TC). Now according to my most recent lab results, my viral load has gone up to 30. Could this be because of my temporary switch to Combivir? Is this blip considered treatment failure?

Keith Henry, M.D., responds in the "Managing Side Effects of HIV Treatment" forum
Should I Get Tested for Both HIV and Hepatitis C?
A few years ago, I had a partner who was HIV positive. After the relationship ended I went to get tested for HIV and it came back negative. Should I get tested for hepatitis C as well? How is hepatitis C usually transmitted?

Lynn Taylor, M.D., F.A.C.P., responds in the "Hepatitis and HIV Coinfection" forum



Reaching Young Gay Men With HIV Prevention Messages

While Oregon's HIV/AIDS rate is very low, if you look closer, rates among men of color are increasing. "We're seeing younger [men who have sex with men] of color that are HIV positive here in Portland, especially Latino youth," peer educator Ernesto Dominguez says. Dominguez talks to us about reaching undocumented workers, the stigma of being gay and how he uses the Internet to reach youth.

This interview is also available in Spanish.