Rae Lewis-Thornton: A Woman's Vagina Should Not Be a Pawn
"I so dislike when people use HIV to spread hate. If you don't support same-sex marriage then say it. But don't push some ill-informed, jackass reason to support your position."



Justin B. Terry-Smith: Lifting the U.S. Ban on HIV-Positive Organ Donation (Video)
"The HOPE Act would instruct the Department of Health and Human Service to make up a strategy about transplanting HIV-positive organs into HIV-positive recipients. ... This could save over 1,000 lives."



Betsy Yung: Awakened From a Nightmare
"The bone broke at the top, near my knee. ... My medical provider sent me home like this where they left me without care for 28 days. I finally contacted my case worker at AIDS Project Los Angeles, crying and begging him to help."


More Headlines From HIV/AIDS Blog Central:

Now accepting all poems about HIV! April is National Poetry Month in the U.S., and throughout the month we'll be posting your poems about living with, or being affected by, HIV. To submit, please email your poems to content@thebody.com with the subject line "Poetry: [Title of Your Piece]." If you'd rather send us a poem without having to use email, use our feedback page. You can leave out any contact information, but please write "POETRY" at the top of the form so we can spot it easily.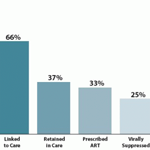 What the Heck Is the HIV "Treatment Cascade" -- And Why Does It Matter?
If you haven't heard the phrase "treatment cascade" yet, you will: The concept is transforming the way we look at HIV care in the U.S. It also provides a really cool reminder of how powerful it can be to portray data in a more visually appealing way, instead of as a deluge of numbers.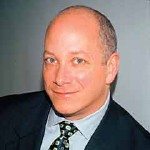 Timing and T Cells: The Evolution of When to Start Treatment Through One Doctor's Eyes
"Ever since the first antiretrovirals were approved, one of the most vexing questions for patients and doctors has been when to start therapy," veteran HIV physician Howard Grossman, M.D., writes. "I would like to share with you the evolution in my own thinking, which may help you make a decision."



Redefining Expanded Access for Patients With Multidrug-Resistant HIV
"A vulnerable and often-forgotten minority of people are still struggling with [multidrug-resistant] HIV while they anxiously wait for access to lifesaving antiretrovirals that would finally control their viral replication," advocate Nelson Vergel writes.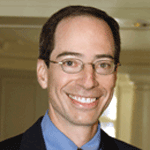 How Often Do You Measure CD4 Cell Counts?
Are people with HIV getting their blood taken for CD4 testing more often than they need? Paul Sax, M.D., makes the case for less frequent measurements -- and explains why he thinks frequent CD4 testing may actually be a bad thing.
How Has Your First Regimen Worked Out?
(A recent post from the "I Just Tested Positive" board)

"I saw my doctor yesterday, and after my second blood test results, she decided to start me on medication. ... The doctor started me on Isentress and Kivexa, which is a two-pill-a-day regimen. She said that will help my viral load go down pretty quickly, and then after that I could switch to a one-pill-a-day treatment if I like. ... Has anyone here ever taken any of these medications? If so, maybe you could let me know how they work for you?"

-- Mark100

Click here to join this discussion, or to start your own!

To do this, you'll need to register with TheBody.com's bulletin boards if you're a new user. Registration is quick and anonymous (all you need is an email address) -- click here to get started!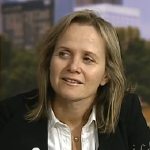 The Latest on HIV Cure Research (Video)
Three top experts talk about research surrounding ways to identify latent HIV reservoirs in the body; the use of vorinostat to flush HIV out of those reservoirs; the role of inflammation in cure research; and developments in gene therapy.



Increased Hot Flash Severity Seen Among Menopausal Women With HIV
Sara Looby, Ph.D., summarizes a recent study that found greater severity of hot flashes among HIV-positive women going through menopause compared to an HIV-negative control group.



Study Finds Test-and-Treat Strategy Could Lead to More People With HIV Drug Resistance
There's little argument that it's a good idea to test as many people as possible for HIV, and then start those who test positive on HIV meds as soon as possible. But there are still potential downsides, as a study conducted in Los Angeles suggests.


More HIV Treatment News & Research Headlines:

Danica (From Missouri) on "My Soul Is Hurting"

"I am a prevention specialist ... in Missouri, and many of the concerns and frustrations you are facing with the population's apathy and short attention span are shared with both HIV- and HIV+ activists/workers. It is hard not to take it personally, as was the case when I had to give a young friend his HIV+ results. How did I fail this kid?"

Read the rest of this comment and join the discussion on this article!

PERSONAL STORIES & PERSPECTIVES
This Positive Life: Josh Robbins Is "Still Josh"
Josh Robbins was already an HIV advocate in Nashville, Tenn., when unprotected sex left him on the receiving side of his organization's services. He opens up about disclosure, growing up gay in the U.S. South, and befriending the man from whom he acquired HIV.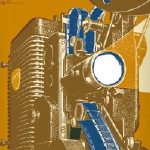 AIDS on the Silver Screen: Stories That Reflect Our Shared History
For movie buffs out there, the Canadian organization CATIE supplies this list of HIV-related movies throughout cinematic history, spanning from A ("And the Band Played On") to Z ("Zero Patience").



"I Made My Mourning Productive, Collective and Interactive Through Video Production": An Interview With Queer Archive Activist Alexandra Juhasz
In just the past couple of years, we've seen a surge of films reflecting back on the worst years of the HIV crisis in the U.S. To get a better sense for why, Visual AIDS speaks with video artist, activist and academic Alexandra Juhasz.


More Personal Stories & Perspectives: