Is Sleep Apnea or Snoring Causing My Daytime Drowsiness?
I've been positive for three years. I'm not on meds yet, but my CD4 count is 1179 and viral load is 2017. The only thing that really bothers me is I keep falling asleep during the day, like when I need to drive longer than half an hour, write documents, watch boring TV and other dull things. I'm not sure if HIV is the cause. I'm also overweight and snore like a foghorn when I sleep at night. What could be causing my tiredness? What can I do to alleviate it?

Nelson Vergel responds in the "Nutrition and Exercise" forum



Where Can I Find Alcoholics Anonymous Groups for People Living With HIV?
Where can I find listings for local alcoholics anonymous meetings for HIV-positive individuals? I realize listings might be limited to major cities, but where do I check for more local groups?

David Fawcett, Ph.D., L.C.S.W., responds in the "Mental Health and HIV" forum



Breaking the Silence on My Struggle With HIV Meds

"I have people to please, people that follow what I am saying so I have to be ready to set the example. So I started the medicine," writes blogger Jermaine Wright in this candid article. "At first it was OK. I was able to take them every day without thinking about it. Most days I forgot I even had HIV until it was time for me to take those pills. Then those days started to become more frequent. Then I started to resent those pills. For me those pills were a constant reminder that I AM LIVING WITH HIV."
I'm 16 Years Old and in Love With an HIV-Positive 24-Year-Old
My boyfriend told me he is HIV positive and I decided to stay with him because I love him. I am 16 and he is 24. I am a top and he is a bottom. We are planning on having anal sex sometime in the future, but for now we have oral sex. He is on Atripla (efavirenz/tenofovir/FTC), which he takes everyday. Am I putting myself at risk by performing oral sex on him, even though he doesn't' cum in my mouth? My best friend told me I should stop seeing him because I'll eventually get infected. What should I do?

Richard Cordova responds in the "Safe Sex and HIV Prevention" forum
Is It Wrong to Collect Life Insurance After an HIV-Positive Individual Dies?
Here's the scenario. A heterosexual married couple purchases a life insurance policy within the first two years of marriage. About three years later, one partner is diagnosed with HIV. That partner maintains good health for many years and achieves an undetectable viral load by taking meds. However, after a battle with cancer, the positive partner dies (with the official cause of death listed as cancer). The surviving spouse files a claim on the life insurance policy and receives payment, but feels guilty for doing so. I have tried to explain that they did nothing wrong. Can you help me ease their worries and guilt?

Jacques Chambers, C.L.U., responds in the "Workplace and Insurance Issues" forum



Financial Considerations of HIV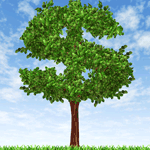 "Many times it is easy to only think about the health issues related to HIV," Aaron Laxton writes in the intro to this video blog; "but there is another issue: How to pay for living with HIV. Medicine, labs, doctor visits, all have to be paid for somehow." Aaron breaks down the basics in this video he shot not long after his HIV diagnosis
Now accepting all poems about HIV! April is National Poetry Month in the U.S., and throughout the month we'll be posting your poems about living with, or being affected by, HIV. To submit, please email your poems to content@thebody.com with the subject line "Poetry: [Title of Your Piece]." If you'd rather send us a poem without having to use email, use our feedback page. You can leave out any contact information, but please write "POETRY" at the top of the form so we can spot it easily.
Is Atripla Causing My Morning Depression?
I recently started Atripla (efavirenz/tenofovir/FTC). It has been good for me, except for a minor rash during the second week. The only concern is that I've started to feel kind of depressed in the morning. Is this a side effect of the meds? This depression doesn't last all day and often stops as soon as I start my day at the gym or office. Is there a physiological reason this is happening?

Keith Henry, M.D., responds in the "Managing Side Effects of HIV Treatment" forum



Am I Starting Treatment "Early Enough"?
There has been recent evidence that people who start treatment during acute infection, or within 10 weeks of infection, may fare better with reduced HIV reservoirs and lower viral loads in the long run. I am currently waiting for resistance and genotype tests to come back. If I start treatment after these tests come back, it will be within the 10-week mark of my infection. However, there is a chance I could be put in a clinical study that would start enrolling in the next couple weeks, but it would delay me starting treatment by an additional four weeks. Should I start before 10 weeks or wait for the clinical study?

Benjamin Young, M.D., Ph.D., responds in the "Choosing Your Meds" forum



New Research Explores Second-Line Therapy Options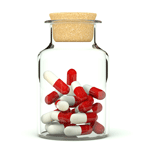 We all hope that the first HIV treatment regimen we take works well -- and for most of us, it does. But when it doesn't, what are the best meds to take next? Several recent studies provide important new answers to that question.
Missed Vein During Meth Injection: What Should I Do?
While injecting meth, I missed the vein and it went under my skin. The next day, the area was red, swollen and very painful. I would prefer to treat this at home. What can I do?

David Fawcett, Ph.D., L.C.S.W., responds in the "Substance Use and HIV" forum



Probing My Anal Phobia

"I discovered soon enough that if someone had serious intentions in regard to my backside, I couldn't simply rely upon a bran muffin and a Hail Mary to be properly prepared," recalls blogger Mark S. King. "God forbid I would, you know, not be ... well, you know." Mark shares some anal anecdotes, and shares some important information about anal health.
Why Are All the New HIV Meds for People Who've Never Taken Meds Before?
Why do most HIV drugs currently being advertised state they should only be taken by treatment-naive patients? From what I understand about HIV meds, eventually they will stop working and it will be necessary to switch regimens. Should I be concerned that my current regimen will stop working?

Benjamin Young, M.D., Ph.D., responds in the "Choosing Your Meds" forum



Family Politics Meet Sexual Politics: Episodes and Interviews From HIV-Focused Telenovela Sin Vergüenza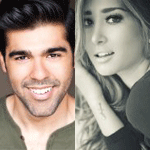 Family secrets ... betrayed trust ... condom usage? The classic, persistent themes of Spanish-language soap operas, also known as telenovelas, get a refreshing, enthralling update in Sin Vergüenza (Without Shame), the new telenovela that's taking the Internet by storm. In this series of articles, you can watch the first three episodes of the four-part series (in English and Spanish!), and peek behind the scenes with interviews with the stars, director and producers. And, stay tuned on TheBody.com for a forthcoming fourth piece that discusses the impact of the series!
My Boyfriend Tested Positive: Are We Doomed?
(A recent post from the "My Loved One Has HIV/AIDS " board)

My boyfriend was just diagnosed with HIV. I am scared I might also have HIV. Since his test, the past month I have felt terrible. I have nightmares and fears. I'm not going to leave my boyfriend because we love each other, but I feel like we are going to die soon when we are still young. Can you please give me some advice? What do you do to keep your head up every day? -- romeotc

Click here to join this discussion, or to start your own!

To do this, you'll need to register with TheBody.com's bulletin boards if you're a new user. Registration is quick and anonymous (all you need is an email address) -- click here to get started!
Low CD4 Count and High Viral Load: What's My Prognosis?
I have been living with HIV for five years. Last month, my CD4 count was 97 and my viral load was 258,489. I just started treatment, but I am confused about my future. I also have a five-year-old son whose well-being I worry about. What can I expect, given my lab numbers?

Mark Holodniy, M.D., F.A.C.P., C.I.C., responds in the "Understanding Your Labs" forum



How Can I Further Boost My CD4 Count and Lower My Viral Load?
I was diagnosed with HIV last year. I've been on meds since June and have had a good response. Originally, my CD4 count was 26 and my viral load was 750,000. My current CD4 count is 140 and my viral load is 63. But the last time I was tested, my viral load was around 53. Is this considered an increase or is it normal? Also, my CD4 count is not increasing as much as I had hoped. What can I do to help push these numbers the right way?

Benjamin Young, M.D., Ph.D., responds in the "Choosing Your Meds" forum



Curing HIV Removes Scars of the Past, Study Suggests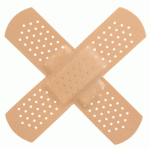 Timothy Brown has been HIV-free for several years now. New research offers some additional good news: Not only is HIV no longer reproducing in Brown's body, but some of the immune system damage previously done by HIV may have even been reversed.
Does Having an Undetectable Viral Load Mean You Can't Transmit HIV?
I made some new friends who are HIV positive but undetectable. What does this mean? Does it mean they are not contagious?

Lisa B. Hightow-Weidman, M.D., M.P.H., responds in the "Safe Sex and HIV Prevention" forum