Candace's AIDS News Update
By Candace Y.A. Montague

March 25, 2013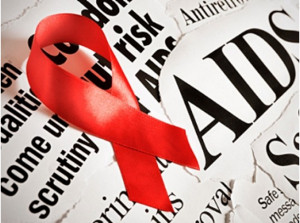 News to read and share. Credits: BET.com.
Spring is here!!! (well ... according to the calendar it is). Time to update your news feed with information that you can read, use and share. Maybe it will spark your inner activist to come alive.
Magic Johnson and Ora Sure Partnership
Famed basketball legend and entrepreneur Earvin "Magic" Johnson has teamed up with Ora Sure Technologies to kick off a campaign to raise awareness for HIV. The Make Knowing Your Thing Today campaign begins today by asking people around the country to share their story about their decision to test for HIV. The goal is to encourage people to take the important step towards learning their HIV status. Ora Sure Technologies, makers of the first in-home HIV test, begins this campaign with Magic sharing his story and encouraging others to do the same. "We need to have an open and honest dialogue about HIV/AIDS to help remove the stigma around testing, so more people get tested. The more people we get to join the conversation, the more powerful the message will be: Testing for HIV/AIDS can save lives. It's everyone's thing."
The awareness campaign is part of an integrated national marketing program that includes events, as well as national and local radio, outdoor advertising, television, print and digital advertising. Ora Quick is also hosting a contest, which asks participants to submit a short video or photo with caption sharing their story about why they decided to get tested for HIV. A winning entry will be selected based on viewer voting and input from a panel of judges. The winner will be a part of a future OraQuick® In-Home HIV Test promotion. The contest runs through July 2013. You can submit your entry to www.OraQuick.com/knowing.
National Youth HIV & AIDS Awareness Day Is Coming
The very first Youth HIV & AIDS Awareness Day is coming on April 10th. In order to acknowledge young people in the HIV and AIDS response, 12 founding partners announced the creation of National Youth HIV & AIDS Awareness Day in July 2012, calling on President Obama, Congress, local governments, community-based organizations and American across the country to formally recognize this day.
Why do youth need to have their own awareness day? According to Advocates for Youth, a non-profit organization in Northwest, one in four new HIV infections in the US is among youth ages 13 to 24. Every month 1,000 young people are infected with HIV and over 70,000 young people are currently living with HIV across the country. Debra Hauser, President of Advocates for Youth, says it's time to make youth a priority in order to achieve an AIDS-free generation. "It is time to move past the short-term and what is politically safe and instead demonstrate the courage to recognize the rights of all young people to the sexual health information and services they need to protect their health and save their lives."
NYHAAD will include such activities as a Capitol Hill briefing on April 10th to discuss the connection between young people and HIV. Additionally activists will connect through a Twitter town hall on the awareness day as well participate in a nation-wide "I fight because" Instagram campaign. Wanna join in? Follow @YouthAIDSDay on Twitter and Instagram, like National Youth HIV & AIDS Day on Facebook, and online at www.youthaidsday.org
A new App for HIV News
TheBody.com has created an app for HIV news. Now the best of The Body's content will be one swipe away on your smartphone. All of the features, news, research and interviews you love from TheBody.com are in the app, broken down into categories to make them easy to find. The app is now available for the iPhone. Android users will be able to it soon. Click here to download.
Get email notifications every time this blog is updated.
---
| | |
| --- | --- |
| No comments have been made. | |
Add Your Comment:
(Please note: Your name and comment will be public, and may even show up in
Internet search results. Be careful when providing personal information! Before
adding your comment, please
read TheBody.com's Comment Policy
.)