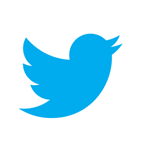 Today: Join Us for Our First Twitter Chat
TheBody.com will host its first Twitter chat today (Thursday, March 28) at 6 p.m. ET! We will head up a conversation about how to incorporate HIV education into other forms of learning. Make sure to follow us at @TheBodyDotCom and use the hashtag #bodychat to join in.



Get TheBody.com in the Palm of Your Hand
You asked for it -- so we built it. TheBody.com has a brand-new smartphone app that brings the best of our content right to your iPhone. And the best part? It's free. Download it, install it and give us lots of pretty stars in the iTunes Store!



Poetry Month at TheBody.com: Submit Your Work!
April is National Poetry Month in the U.S., and throughout the month we'll be posting your poems about living with or being affected by HIV. Any form of poetry is acceptable, and all submissions will be considered.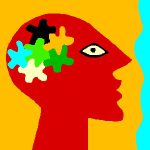 When we talk about the health of people living with HIV, we usually focus on the physical: CD4 count, viral load, antiretroviral treatment, side effects, coinfections and so on. In a normal doctor's visit, mental health is usually not addressed. Don't you think it's time that changed?
Join Francine Cournos, M.D., and David Fawcett, Ph.D., LCSW, as they explore why mental health is so often ignored in HIV care, why that ignorance is so dangerous, and what simple steps providers can take to improve the situation.
River Huston: India
"We stayed up all night, went deep into our hearts, and through meditation and visualization got to the root of my shame and sadness and identified this negative script I had written and come to believe."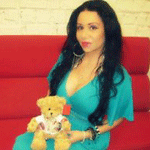 Maria T. Mejia: My Soul Is Hurting
"I feel so powerless. I have people from all over the world writing me that they have no medicine! That they are discriminated [against] -- and it is happening here in the United States also! It is so sad for me to only offer them my prayers ... and feel like I can't do anything for them."



Brooke Davidoff: Life Is a Death Sentence
"I have this AIDS thing, [and] I think how I don't want IT to kill me. ... I'm torn between wanting a quick, unexpected death or one that gives you a few years to get used to it."



Candace Y.A. Montague: Three Condoms Rule No More
"The 'three condom rule' myth has finally been laid to rest. ... Citizens are allowed to carry as many condoms as they wish in the District. Demands from a local coalition of HIV/AIDS advocates prompted the department to clarify the 'rule.'"
Should I Put My Life Plans on Hold Now That I'm Positive?
(A recent post from the "I Just Tested Positive" board)

"In this last week, I have come to terms with being positive. ... What I'm now having a problem with is how this will impact my decision in leaving my job, my insurance (now waiting to get COBRA going) and the possible move to Florida. Should I put my life on hold and try to figure all of this out? I have now been unemployed three weeks and was planning on leaving a week ago. Any thought would be greatly appreciated, as I know this is a life-changing experience."

-- Surgeon

Click here to join this discussion, or to start your own!

To do this, you'll need to register with TheBody.com's bulletin boards if you're a new user. Registration is quick and anonymous (all you need is an email address) -- click here to get started!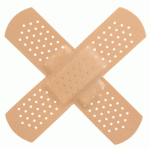 Curing HIV Removes Scars of the Past, Study Suggests
Timothy Brown has been HIV-free for several years now. New research offers some additional good news: Not only is HIV no longer reproducing in Brown's body, but some of the immune system damage previously done by HIV may have even been reversed.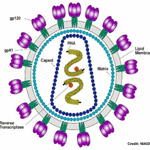 Different CD4 Cells Vary in Their Susceptibility to HIV Infection
"When it comes to susceptibility to HIV infection, not all CD4 T cells are created equal," Richard Jefferys of Treatment Action Group writes. For instance, the body "engineers" CD4 cells to fight off CMV, a common virus -- and those CMV-specific cells appear highly resistant to HIV.



Study: Majority of Newly HIV-Diagnosed People in Philadelphia Already Have AIDS
"Full-blown AIDS" may be an outdated phrase, but this alarming news is not: Three out of every four Philadelphians newly diagnosed with HIV already have advanced disease at the time of their diagnosis, according to a recent report.


More HIV Treatment News & Research Headlines:

Sasha (From England) on "Breaking the Silence on My Struggle With HIV Meds"

"I have been back on meds for the last three months. After I had my son nearly seven years ago, I didn't want [to be reminded] of what I had -- I wanted to be normal, like my friends. I struggled over the years to take my meds, but it came to me recently why I kept messing them up: because I wasn't happy."

Read the rest of this comment and join the discussion on this article!

Creating Without Shame: Turning Real-Life Stories Into a Fake-Life Drama
Sin Vergüenza is the hottest new HIV prevention tool: A telenovela that dives into the goings-on of the (fictional) Mexican Salazar family. Find out about the genesis of this telenovela in this interview with producers -- and HIV service providers -- Natalie Sanchez and Hilda Sandoval.



A Huge Week for LGBT Equality -- and for Its Impact on HIV
What do this week's U.S. Supreme Court hearings on gay marriage have to do with HIV? Plenty, argues Paul Kawata of the National Minority AIDS Council: "Treating gay men unequally has lasting repercussions on their health and vulnerability to HIV."



Funding for ADAP Not in Continuing U.S. Budget Resolution
"The spending bill ... which was passed by Congress on March 21 does not include funding needed to continue providing HIV medications to almost 8,000 people with HIV/AIDS," Positively Aware reports.



U.S. Justice Department Scores Win Against HIV Discrimination
The Gleinbeigh Hospital of Rock Creek, Ohio, has settled a lawsuit with the U.S. Justice Department after the hospital refused services to an HIV-positive person, which is illegal under the Americans With Disabilities Act.


More HIV Community News & Features: