Which Supplements Help Improve Sexual Performance and Energy?
I am 58 years old. I feel healthy and have an undetectable viral load. I take Epzicom (abacavir/3TC, Kivexa) and Viramune (nevirapine). I recently joined the gym, but suffer from low sexual performance. Can I take some of these supplements to improve my sexual function: 19 Anabol Testo, ZMA, Virectin, horny goat weed, maca, creatine, ginseng and guarana?

Nelson Vergel responds in the "Nutrition and Exercise" forum



How Do I Convince Alcohol Drinkers not to Skip Their HIV Meds?
My friends consume a lot of alcohol, around 10 beers each. Two of them even stop taking their meds on weekends because they know they're going to drink. I have around eight beers, but only three times a year and I never stop taking my meds. My CD4 count is around 800 and my viral load is undetectable. How can I convince my friends to take their meds even when they drink?

Mark Holodniy, M.D., F.A.C.P., C.I.C., responds in the "Understanding Your Labs" forum
Sexless Marriage: How Do We Get the Intimacy Back?
We are a mixed-status couple in an odd situation. We found out one of us has been HIV positive for over 10 years, after we had been together for 10 years. Now, fear and anger have left us with a sexless marriage. After three sexless years, we need to have intimacy back in our lives! Love and respect keep us together, but we want to be able to express that love again. What advice or counseling would you suggest?

David Fawcett, Ph.D., L.C.S.W., responds in the "Mental Health and HIV" forum



What if Your HIV-Negative Partner Doesn't Want to Play It Safe?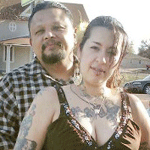 "I have always wanted to practice safer sex but Joe absolutely disagrees," says Rica, who was diagnosed with HIV at the age of 13. "Since Joe refuses to use a condom, I'm staying on the meds to lower the risk of transmission. " Rica writes about having a fun, fulfilling sex life with her HIV-negative partner -- and expanding their family.
Can Insurance Companies Disclose My Status to My Employer?
My employer offers a short-term disability plan. However, the insurance company wants me to sign an authorization that allows them to release my medical records. The release states that the insurer is allowed to disclose my medical information to my employer. Is this legal? What can I do to prevent them from disclosing to my employer?

Jacques Chambers, C.L.U., responds in the "Workplace and Insurance Issues" forum
Now accepting all poems about HIV! April is National Poetry Month in the U.S., and throughout the month we'll be posting your poems about living with, or being affected by, HIV. To submit, please email your poems to content@thebody.com with the subject line "Poetry: [Title of Your Piece]." If you'd rather send us a poem without having to use email, use our feedback page. You can leave out any contact information, but please write "POETRY" at the top of the form so we can spot it easily.
Can I Take Ecstasy While on Sustiva?
I am currently on Sustiva (efavirenz, Stocrin) and I have decided to take ecstasy (MDMA). It sounds stupid, but I can't help it. What are some of the dangers and how can I reduce the risks?

Keith Henry, M.D., responds in the "Managing Side Effects of HIV Treatment" forum



Missing Meds: Is It Better to Take Incomplete Regimen or Skip a Dose?
I currently take Prezista (darunavir, TMC114), Epzicom (abacavir/3TC, Kivexa) and Norvir (ritonavir). However, I am out of Prezista and won't get more until tomorrow. Is it OK to take just the Epzicom and Norvir for today? Or should I just skip the dose altogether?

Benjamin Young, M.D., Ph.D., responds in the "Choosing Your Meds" forum



New Research Explores Second-Line HIV Med Options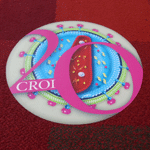 We all hope that the first HIV treatment regimen we take works well -- and for most of us, it does. But when it doesn't, what are the best meds to take next? Several recent studies provide important new answers to that question.
Can HIV Cause Mental Health Issues?
My niece was diagnosed with HIV at 16 years old. She is now 28 and has never received any treatment. Within the last year, she has been hospitalized for schizophrenia and bipolar disorder seven times, which she also refuses to take medications for. Could HIV have progressed to the point that it's affecting her mind?

Nelson Vergel responds in the "Aging With HIV" forum



Mental Health and HIV: To Care for the Body, You Must Care for the Mind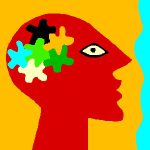 Doctors talk plenty about antiretrovirals; they talk about viral loads and CD4 counts; they talk about the physical effects of HIV and its treatment. It's long past time that the emotional and psychological effects of the virus got the attention they're due as well.
Study Finds Sustiva May Cause Brain Damage: Should I Switch Regimens?
I've been taking Sustiva (efavirenz, Stocrin) since 2004, but after reading the Johns Hopkins study suggesting it may cause cognitive impairment, it's time to switch. What do you think of this study and should I switch out Sustiva for something else?

Benjamin Young, M.D., Ph.D., responds in the "Choosing Your Meds" forum



What Is the Craziest Myth You've Heard About HIV/AIDS?

People living with and working in HIV are also front-line witnesses to the prevalence of HIV myths -- even now, after decades of information and education around HIV. We've asked scores of people from the Latino community to share some of the most colorful, unsettling myths they've heard. Take a look at what they had to say.
Ignorant Doctor Accused Me of Exposing Her to HIV
(A recent post from the " Treatment & Side Effects" board)

I just finished seeing an ear specialist because of tinnitus I have in one ear. After an x-ray and examination, it turned out that I had swollen adenoids and swollen lymph nodes. The doctor was surprised by these results, so I told her I was HIV positive and that this might be the reason. This turned out to be a very bad idea.

She accused me of hiding my status and exposing her to HIV (I wonder how an ear exam, without any blood involved, can cause an infection at all). She said HIV was especially contagious, so special considerations needed to be taken. She then took all my papers and wrote and underlined, "HIV PATIENT." Of course, everything we talked about lost all meaning after this. It was my fault disclosing to a person who obviously was very ignorant about HIV. I will never tell again. She made me feel like a silent assassin. Just wanted to get this off my chest! -- JohnMarson90

Click here to join this discussion, or to start your own!

To do this, you'll need to register with TheBody.com's bulletin boards if you're a new user. Registration is quick and anonymous (all you need is an email address) -- click here to get started!
After Two Years of Treatment, My CD4 Count Is Only 34
When I was diagnosed with HIV, my CD4 count was 12. Now after two years of Atripla (efavirenz/tenofovir/FTC), my viral load is undetectable, but my CD4 count has only gone up to 34. My doctor says it probably won't improve, but I would like more opinions. What can I do?

Mark Holodniy, M.D., F.A.C.P., C.I.C., responds in the "Understanding Your Labs" forum



Can We "Detect" Viral Loads Below 20?
When I started treatment in November, my viral load was 16,000. After three months, my viral load was undetectable, which means the number is less than 20. I believe Jesus healed me, but I am not going to stop taking my meds. God wants us to use our heads, so I am trying to find a test that can measure viral loads less than 20. Does such a test exist?

Benjamin Young, M.D., Ph.D., responds in the "Choosing Your Meds" forum
Same Condom Used by Two Guys: What's the Risk of Sharing?
I was in a threesome with two friends where the condom used on one guy was possibly used on the other guy. I know condoms shouldn't be reused, but if one of them were positive, what is the risk of HIV transmission? I've read over and over that HIV doesn't survive long outside of the body, so what's the risk?

Richard Cordova responds in the "Safe Sex and HIV Prevention" forum



The Dude Who Exposed Me to HIV Speaks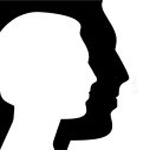 "I am truly humbled and excited to be able to feature a guest blog, although anonymous, from the guy who unintentionally and unknowingly exposed me to HIV on December 18, 2011," writes blogger and HIV-positive advocate Josh Robbins, who has become friends with the man from whom he acquired HIV. "Since I started this blog ... I have wanted to share the story of this brave guy."