Jermaine Wright: Breaking the Silence on My Struggle With HIV Meds
"What allows me to sit here and continue writing about life with HIV when I face so many struggles every day? ... Who am I to tell someone to be med compliant when I have built a resistance against Atripla because of my own foolishness?"



Rev. Andrena Ingram: Journeying Through Wilderness
"I have had a very public and intense year (last year). And I am being rather intentional about lying low for awhile. ... I'm hunting for God. I know God is here already, but I need to get closer."



Justin B. Terry-Smith: Deny, Deny, Deny
"What do denialists believe? First, they question whether or not HIV is the cause of AIDS. A lot of denialists do not think that HIV is a sexually transmitted disease. If they are positive, they do not take HIV medications."



Rae Lewis-Thornton: Each New Day
"I just wanted to say, no matter what life throws your way, just keep right on living! Keep living because each new day is a new day filled with possibilities."

TheBody.com will host its first Twitter chat on Thursday, March 28, at 6 p.m. ET (3 p.m. PT)! The theme of the Twitter chat will be HIV and education: We will head up a conversation about how to incorporate HIV education into other forms of learning.
Make sure to follow us on Twitter and use the hashtag #bodychat to join the conversation. See you there!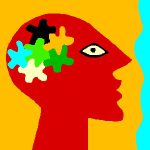 Mental Health and HIV: To Care for the Body, You Must Care for the Mind
Doctors talk plenty about antiretrovirals; they talk about viral loads and CD4 counts; they talk about the physical effects of HIV and its treatment. It's long past time that the emotional and psychological effects of the virus got the attention they're due as well.



Meth Makes an Ominous Comeback Among Gay Men
There are many reasons why "tina" keeps roaring back as a party drug of choice for gay men of all ages in the U.S. David Fawcett, Ph.D., LCSW, brings us in for a closer look at what's going on and why -- as well as the impact meth use has on people's daily lives.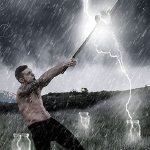 Positively Aware Releases 17th Annual HIV Drug Guide
If you need a quick reference on an HIV medication, there may be no better resource on Earth than Positively Aware's HIV Drug Guide. The newly updated edition includes detailed information on each drug, as well as med-by-med viewpoints from a physician and an activist.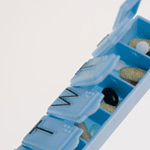 Four Adherence Support Programs That Help Keep People on Target With Their HIV Treatment
Adherence is one of the keys to HIV treatment success, but we each have our own unique obstacles to taking our meds properly. Here's a quick look at some programs that aim to make HIV meds a little easier to swallow.
It's that time again! April is National Poetry Month in the U.S., and throughout the month we'll be posting your poems about living with, or being affected by, HIV. Any form of poetry is acceptable and all submissions will be considered. Find out more about how you can get your poem featured on TheBody.com.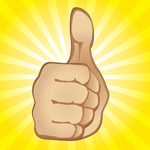 Death Risk No Higher for HIV-Positive People on Meds With High CD4 Count Than for HIV-Negative People, Study Finds
From our JournalView Research Alert service on TheBodyPRO.com: A new study gives us the most solid evidence to date that HIV-positive people who take their meds and keep their CD4 count above 500 are no more likely to die than HIV-negative people.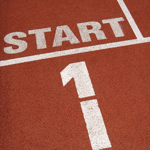 Can Very Early HIV Treatment = Functional Cure?
A recently published study offers fresh hope that, if a person's HIV infection can be caught quickly enough (and they start treatment early enough), there's a chance they can eventually go off HIV meds without seeing their viral load rebound.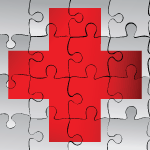 "Early Aging"? Not So Fast: Study Finds No Tie Between HIV and Early Onset of Major Non-AIDS Complications
The latest results from a massive study argue against the often-stated belief that heart attacks, severe kidney disease and most cancers occur at a younger age in people living with HIV.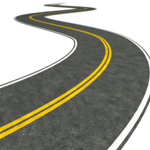 New Research Explores Second-Line Therapy Options
We all hope that the first HIV treatment regimen we take works well -- and for most of us, it does. But when it doesn't, what are the best meds to take next? Several recent studies provide important new answers to that question.


More HIV Treatment News & Research Headlines:

How Do I Keep Depression From Swallowing Me?
(A recent post from the "I Just Tested Positive" board)

"I've been positive for 15 months now. ... Over the past few months, it seems as though my depression has taken over my life. ... At the start of last year I began my undergraduate studies to take my mind off of the HIV. However, now it seems the depression and loneliness of having HIV has taken over my drive to succeed, and I can hardly find the energy to focus on my studies. I feel so alone and lost, and I'm desperately seeking some support to help me through these testing times. Thanks to anyone who takes the time to read and respond."

-- Arawaki

Click here to join this discussion, or to start your own!

To do this, you'll need to register with TheBody.com's bulletin boards if you're a new user. Registration is quick and anonymous (all you need is an email address) -- click here to get started!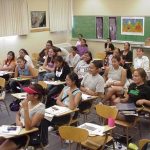 An Online Course on HIV/AIDS? Whatever Shall the Teeming Masses Think!
A class on HIV/AIDS has come to Coursera, one of the largest players in the brand-new world of massive open online courses (MOOCs). In this interview, the course's professor explains the class and discusses the challenges of teaching sensitive material in an online setting.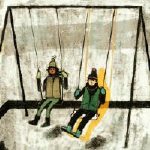 Growing Up With HIV: The Stories of Children Born Positive
"My mommy says it's our secret because other kids can be mean," says 10-year-old Sage, who was born with HIV but was only recently told by her mom. Josh, meanwhile, is 19 and has his own long history with HIV medications and disclosure.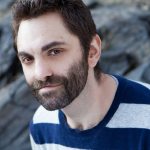 "I Imagine Gay Men Who Lived Through AIDS at Its Most Ravaging Will Never Stop Thinking About It"
The film Four explores one night in four people's lives, touching on sexuality, HIV, desire and how we get what we want from others. Christopher Shinn, who wrote the play on which Four was based, talks with Visual AIDS about understanding HIV and trusting your audience.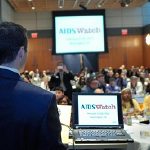 The Importance of AIDSWatch: Reflecting on 2013
Each year, many of the U.S. HIV community's top advocates migrate to Washington, D.C., for AIDSWatch, a multi-day event filled with protests and meetings with top politicians. AIDSWatch 2013 took place in late February; check out some of the participants' recollections.


More HIV Community Headlines: