Healthy Eating Advice for People Living With HIV
I've been HIV positive for seven years and started treatment four years ago. I've gained a lot of weight, but I'm still in shape. What diet or nutrition tips do you have for people living with HIV?

Nelson Vergel responds in the "Nutrition and Exercise" forum



How Do I Participate in HIV Clinical Studies?
I tested positive two years ago and I haven't started treatment yet. I don't believe that I won't ever need meds, so I'd like to help with research. Where can I go to volunteer and take part in clinical trials?

David Fawcett, Ph.D., L.C.S.W., responds in the "Mental Health and HIV" forum



How Can I Know When I Was Exposed to HIV and Who Infected Me?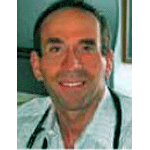 In this article from the National Association of People With AIDS, Dr. Bruce Rashburn answers a challenging question about HIV transmission.
What Should We Do if the Condom Slipped Off During Sex?
I'm a 70-year-old man living with HIV. I've had an undetectable viral load for about six years. While having protected sex with my wife, the condom accidentally slipped off and I ejaculated inside of her. I understand the HIV risk is greatly reduced because I have an undetectable viral load, but should my wife start PEP (post-exposure prophylaxis)?

Shannon R. Southall responds in the "Safe Sex and HIV Prevention" forum



A Gay Man Discusses His Decision to Begin PrEP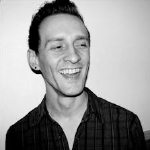 Len Tooley is an HIV-negative gay guy on pre-exposure prophylaxis for HIV. In this three-part interview about being on PrEP, he discusses his decision to go on it.
Are People Living With HIV Prohibited From Working in Health Care?
Are there any restrictions on HIV-positive individuals becoming nurses, physician assistants, doctors or other health care professions? Do schools test for HIV at any point?

Jacques Chambers, C.L.U., responds in the "Workplace and Insurance Issues" forum
It's that time again! April is National Poetry Month in the U.S., and throughout the month we'll be posting your poems about living with, or being affected by, HIV. Any form of poetry is acceptable and all submissions will be considered. Find out more about how you can get your poem featured on TheBody.com.
What Are the Dangers of Drinking Alcohol With Atripla?
Is it safe to drink alcohol while taking Atripla (efavirenz/tenofovir/FTC)? What factors should I consider before drinking?

Keith Henry, M.D., responds in the "Managing Side Effects of HIV Treatment" forum



Is It OK to Crush My HIV Meds?
I am currently taking Isentress (raltegravir), Norvir (ritonavir), Prezista (darunavir, TMC114) and Truvada (tenofovir/FTC). Can these drugs be crushed? Do they come in a chewable or liquid form?

Benjamin Young, M.D., Ph.D., responds in the "Choosing Your Meds" forum



A Day in the Life: George Burgess on Addiction Recovery and Taking HIV Meds (Video)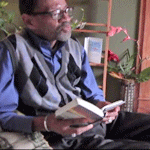 "I had to be adherent on several levels," says George Burgess, who used street drugs for 27 years before his HIV diagnosis. "One, taking my medication; two, going to meetings and making sure that I remain drug free." A longtime HIV resource specialist, George shares his daily routine -- including one way he's found for helping his meds go down a bit more sweetly.
Just Diagnosed With HPV: What Should I Do?
I got my anal pap test results and it said I have low-grade squamous intraepithelial lesion (LSIL), which means the surface skin tissue contains a few abnormal cells. My doctor said many men have this, but in most cases it goes away on its own or doesn't get worse. HIV alone is stressful enough! Is HPV (human papilloma virus) manageable and will it lead to cancer? I'm thinking about getting a high resolution anoscopy (HRA) with biopsy, just to be safe.

Nelson Vergel responds in the "Aging With HIV" forum



Healthy Eating and Juicing: A Video Demonstration

"I have always been asked how I keep myself looking young and fit and [how] I rarely get sick," says video blogger Maria T. Mejia. "So now I will let you in [on] what I do and what I take." Maria and her partner, Lisa, show us one of their healthy recipes.
Can Babies Test Positive But Actually Be HIV Negative?
I'm the mother of two adopted sisters. We live in Africa and both children originally tested positive for HIV. However, we tested the younger sister again when she was three and a half years old and the test came back negative. We tested her three more times over six months and were overjoyed that she continued to test negative. She had not received any treatment. The older sister was tested again, but remained positive. It seems that the tests are not entirely reliable for children during the first 18 months of life or that the children sometimes clear the disease on their own. In our case, the original test may have been inaccurate, but it makes me wonder about the baby who was cured of HIV in the U.S. What do you think?

Mark Holodniy, M.D., F.A.C.P., C.I.C., responds in the "Understanding Your Labs" forum
U.S. Veteran Living With HIV: Where Can I Get Support?
(A recent post from the "Living With HIV" board)

I was diagnosed in 2010 at the age of 48. Of course I was shocked and couldn't understand how I contracted HIV. I'm a veteran, so I go to the department of veteran affairs here in Atlanta. I have no friends and feel very alone. I've only told a few people about my status, but none of my family members -- certainly not my 14-year-old kid. I don't want to burden or worry her. I might tell her when she's 21. But I'm worried about getting older and having no one here for me. I'm just at a loss and ready to give up. What can I do? -- zendo

Click here to join this discussion, or to start your own!

To do this, you'll need to register with TheBody.com's bulletin boards if you're a new user. Registration is quick and anonymous (all you need is an email address) -- click here to get started!
CD4 Count of Zero, But I Feel Fine and Don't Want Meds
I was diagnosed with HIV when I was 16. I'm now 22. I have never been on any medications at all. I believe in a more alternative way. I recently had pneumonia, but I'm better now. I went to check my lab numbers and I have a CD4 count of zero and a viral load in the millions. I don't feel sick or anything, but my doctor wants me to take meds. I don't feel like I need them. Should I start meds even though I feel and look fine?

Benjamin Young, M.D., Ph.D., responds in the "Choosing Your Meds" forum



How Do I Get My Viral Load Back to Undetectable?
I have been on Atripla (efavirenz/tenofovir/FTC) for the past four years. My viral load was undetectable, but over the last year it has consistently been between 150 and 250. Meanwhile, my CD4 count has consistently been around 500. I feel fine and haven't had any other major health issues. What can I do to get my viral load back to undetectable?

Keith Henry, M.D., responds in the "Managing Side Effects of HIV Treatment" forum
Are Oil-Based Lubricants Safe to Use With Latex Condoms?
If an oil-based lubricant is used with a latex condom that does not break, is there any increased risk of HIV? I've seen previous answers say, yes, because of microscopic tears. However, more recent answers say the only risk is an increased chance of breakage. Which is it? Can we use oil-based lubricants as long as the condom doesn't break?

Shannon R. Southall responds in the "Safe Sex and HIV Prevention" forum



Improve the Glove, Spread the Love: How "b condoms" Is Changing the Condom Game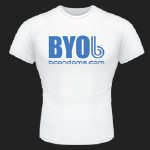 B condoms is a unique condom company with a social mission: While it sells condoms to make a living, it also partners with organizations to distribute its condoms for free. These "condoms with a conscience" rival many brands in quality -- and they're vegan friendly.