Dave R.: The Bittersweet Pain of Remembrance
"HIV memories ... are a special category to themselves, and they've been interrupting my present life with unnerving regularity lately. ... People with HIV don't get closure until their last breath, but I find it therapeutic looking back and knowing that I can deal with it now when I couldn't at the time."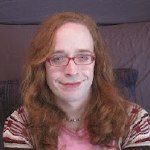 Dee Borrego: Anniversaries and a Cure
"I find myself on the cusp of 30, and nearing a whole decade of living with this virus, and I'm feeling remarkably OK with it. I'm still nowhere near where I want to be in my life -- every day is still a struggle to deal with the overwhelming magnitude of the issues that plague my mind."



Rae Lewis-Thornton: Just Enough Goodness to Keep Me Going
"No matter what I face, I take it in stride. Either I do, or it will do me in. This I understand to be so true; you can't allow the heaviness of life to weigh you down. You have to do something while under the weight. Even if it's only wiggling your toes."



Rev. Andrena Ingram: How All People's Church Is Responding to HIV
"It makes me so happy to know that someone has actually taken the time to look into their communities and recognize an issue that needs to be addressed. It can be gun control, hunger, the children, education, whatever! Just do SOMETHING, besides 'gathering the assembly' and sitting in the pews!"


More Headlines From HIV/AIDS Blog Central:

Sue S (From Chicago, Ill.) on "Behind the Miracle Cure a Broken System Lurks"

"As a single-payer activist and someone who is living with chronic, uncurable diseases other than HIV, I want to put in a word for the opportunity ALL people with little or no access to health care have right now to unite to demand an end to this profit-driven mess we have. It's time for the HIV community to quit pushing the ACA as if it were universal health care ... the insurance industry still has the same power to deny claims, to raise premiums and co-pays, to impose sky-high deductibles -- in essence, to do whatever they want to protect not our health, but their profits."

Read the rest of this comment and join the discussion on this article!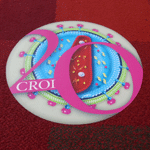 10 Newly Announced Study Results With Lasting Impact
At a major HIV research conference in Atlanta, we learned a lot about new meds, HIV and aging, second-line therapies, hepatitis C treatment -- oh, and somethingorother about a cured baby. Two expert physicians briefly review which studies are most likely to have long-term impact in our community.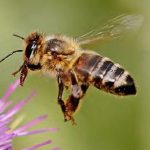 Bee Venom Destroys HIV and Spares Surrounding Cells, Researchers Find
The bee venom toxin melittin may be a promising HIV prevention and treatment measure, new research suggests. Lab testing has found that melittin can disrupt the protective double-layered membrane surrounding the virus.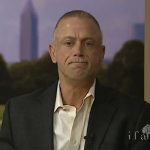 Expert Panel Provides the Latest on Top HIV Drugs in Development (Video)
Think we've already got plenty of highly effective HIV drugs with impossible-to-pronounce names? You ain't heard nothing yet. Watch as top experts walk through the latest research on some of our most promising, tongue-twisting meds in development.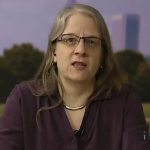 Reaching New Heights in the Treatment of Hepatitis C (Video)
Our ability to fight hepatitis C -- a common coinfection among people with HIV -- is advancing by leaps and bounds. Get a handle on the latest advances in hep C treatment in this in-depth video report featuring some of the most knowledgeable experts in the field.


More Headlines on HIV Treatment News & Research:

Dating as an HIV-Positive Woman
(A recent post from the "Relationships and Dating" board)

"Unfortunately, I have not had good experiences with dating someone who was also HIV+. In my experience they seem to be the ones that are so unaccepting of me even though we are going through the same battle with this disease. I am currently dating an HIV negative man. ... What I'm saying is, don't just look to find someone who is HIV+ as a potential mate; sometimes you can meet someone who is not HIV+ and they will be accepting of you and who you are."

-- tcocoa

Click here to join this discussion, or to start your own!

To do this, you'll need to register with TheBody.com's bulletin boards if you're a new user. Registration is quick and anonymous (all you need is an email address) -- click here to get started!
Esta Vida Positiva: Entrevista Con Lucía
"Edúquese y encuentre algo que le guste a su psíquico y para su paz interna, para que le ayude a bregar con la información que va recibiendo," dice la intercesora de VIH y sobreviviente a largo plazo de VIH, Lucía. Lucía nos explica porqué hablar públicamente rompe las barreras del estigma.



La Voz en la Calle: Experiencias en Revelar Tu Estatus de VIH
Se ha dicho que el enfoque intenso sobre privacidad en muchas comunidades latinas crea un "velo de secretismo" alrededor del VIH. Aquí personas latinas que viven con VIH/SIDA comparten sus experiencias revelando su estatus de VIH -- muchas veces con resultados inesperados.



Destinando Servicios de Prevención Para Jóvenes Latinos MSM y Trabajadores Indocumentados
"Estamos viendo más jóvenes MSM de color que son VIH positivo aquí en Portland, especialmente jóvenes latinos," dice Ernesto Domínguez, del Proyecto de SIDA Cascade, el mayor proveedor de servicios de VIH/SIDA en el estado de Oregón, y un educador con Recursos para La Juventud. "Es mi trabajo encontrarlos."


Más Titulares Desde TheBody.com en Español: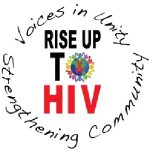 "There is no greater feeling or power than to be able to stand up to your fears, to not be kidnapped by your illness," says AIDS activist Kevin Maloney. He's the driving force behind an inspiring new campaign to fight HIV stigma -- one that relies on you to make the difference!

Learn more about the "No Shame About Being HIV Positive" campaign and join us in beating back decades of ignorance and injustice.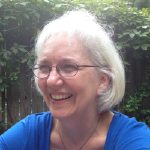 HIV in the Classroom: Teaching in Response to the Terror of HIV's Early Years
In the second article in TheBody.com's "HIV in the Classroom" series, Kimberley Hagen, Ed.D., recounts teaching HIV professionals in the early days of the epidemic -- back when there was barely any research -- and how HIV has changed the entire profession of infectious disease medicine.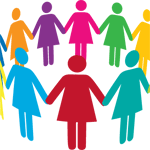 Women and HIV/AIDS: The Real Cost of Shame
How do the "functionally cured" baby, the sequester and the White House affect women with HIV? For National Women and Girls HIV/AIDS Awareness Day, the Positive Women's Network USA looked at victories and setbacks in women's ongoing fight against HIV.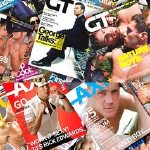 HIV and Gay Media: The Vanishing Virus
We've all heard it before: You don't know who has HIV, because HIV is invisible. But what happens when people with HIV are ignored entirely? Mark S. King discusses the problem with the vanishing media attention given to people living with HIV, particularly in gay media.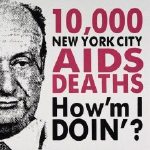 Death Does Not Equal Silence: The Legacy of Ed Koch
"The lethargy and apathy we may see now around HIV/AIDS is [a part] of Koch's legacy," Visual AIDS writes about former New York City mayor Ed Koch, who passed away last month. "People in power like Koch and Reagan made it OK to say and do nothing for so long."


More HIV Community Headlines:

Hey, nobody's perfect. We can all use a little nudge sometimes to help us remember our HIV meds, upcoming doctor's appointments, prescription refills and other tasks. Use TheBody.com's free, private Personal Reminder Service to:


Receive a text message, email or voice mail when it's time for a medication dose.
Receive reminders before upcoming doctor's appointments.
Set up online prescription refills and deliveries via mail.
And much more!


HIV/STD PREVENTION, TRANSMISSION & TESTING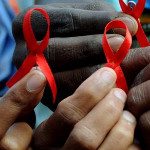 HIV Pre-Exposure Prophylaxis for Women: Not So Fast
New study results suggest that a major drawback of HIV prevention pills and gels may be that many women simply won't take them. But advocate Candace Y.A. Montague argues for a closer look at why that is -- and what we can do about it.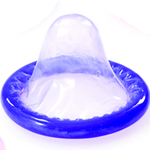 Condoms: Tried, Tested and True?
Since the beginning of the HIV epidemic, condoms have been a cornerstone of our HIV prevention efforts. But are they the most effective strategy available? How do they compare to other -- and newer -- strategies? Our partners at CATIE take a closer look.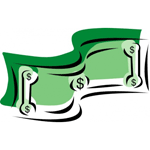 West Virginia Advances Bill to Charge for HIV Testing
With pressure from lessening federal funds driving their actions, the West Virginia Senate pushed forward a bill that would allow local health departments to charge individuals fees in order to receive tests for HIV and other sexually transmitted diseases.


More HIV/STD Prevention, Transmission & Testing Headlines: