Can HIV Cause a Stroke?
I am 40 years old and had a stroke two years ago. I was pretty out of it and never asked the doctor what caused it. Can an AIDS diagnosis (CD4 count of 12) be the cause of it? On the other hand, could it have been caused by neurosyphilis, long-time cigarette smoking and 20 years of daily crystal meth use? Will I eventually get over having emotional lability?

Mark Holodniy, M.D., F.A.C.P., C.I.C., responds in the "Understanding Your Labs" forum



Can I Stop Taking My HIV Meds to Smoke Crystal Meth?
I am going to be on vacation soon where I know I will probably be doing some crystal meth. How long should I wait after I stop taking Prezista (darunavir) and Norvir (ritonavir) before smoking? I do not want drug toxicity. I know the correct answer is to not do crystal meth at all, but unfortunately that will be close to impossible for me.

David Fawcett, Ph.D., L.C.S.W., responds in the "Substance Use and HIV" forum



Advice for Positive People on How to Hook Up (Video)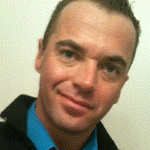 "A viewer messaged me asking if I had any advice for positive people when hooking up," writes blogger Aaron Laxton, who's been chronicling his life with HIV on video since the first few days following his diagnosis. "They went on to say that they find it perplexing when negative people that they hook up with ask them what is safe. Watch the video and let me know what you think."

Watch Aaron's other videos of his first year living with HIV.
Having Unprotected Sex With HIV-Positive Partner to Get Pregnant
I'm a 35-year-old female. I had been with my partner for five years when he tested positive. He's taking Combivir (AZT/3TC) and Sustiva (efavirenz, Stocrin). I tested negative three months ago, but we're still having unprotected sex because we want to have a baby. I know I'm at risk and now I'm afraid to check my HIV status. What can I do?

Shannon R. Southall responds in the "Safe Sex and HIV Prevention" forum



"Who Takes Care of You?": Peter and Kathy on Finding Support in a Mixed-Status Marriage (Video)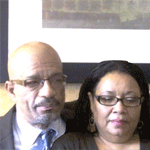 While many believe HIV is a challenge too big for a couple to overcome, nothing could be further from the truth for the McLoyds. Their love is a glue stronger than HIV, and it is crystal clear that they are each other's hero. Now, if Kathy could just get Peter to stop smoking.
Can My Health Insurance Company Cancel My Coverage After I Test Positive?
I am self-employed and just got new health insurance a month ago, but I tested HIV positive last week. Now I'm worried my insurance company may drop me. Can they cancel my policy because I'm positive?

Jacques Chambers, C.L.U., responds in the "Workplace and Insurance Issues" forum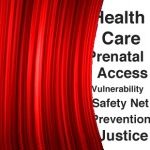 "Our excitement and thrill over the breakthrough made by this accident of injustice should be matched by an equal sense of shame that we continue to allow our fellow human beings to slip through the cracks of a broken health care system," writes Jim Merrell of the HIV Prevention Justice Alliance.
Can I Temporarily Switch Back to Old, Unused HIV Meds?
I am currently on Epzicom (abacavir/3TC, Kivexa) and Sustiva (efavirenz, Stocrin). I switched two years ago from Truvada (tenofovir/FTC) and Sustiva because of some side effects. However, I have three boxes of Truvada left and I don't want them to go to waste since they're expiring soon. Is it OK for me to switch from Epzicom to Truvada for just three months and then switch back?

Benjamin Young, M.D., Ph.D., responds in the "Choosing Your Meds" forum



Can I Take Imodium While on Complera?
I've had diarrhea for the past four days. I have been drinking plenty of liquids and taking my HIV meds with a meal on a regular basis. I don't feel sick or anything. Can I take Imodium (loperamide) to stop the diarrhea while I'm on Complera (rilpivirine/tenofovir/FTC)?

Keith Henry, M.D., responds in the "Managing Side Effects of HIV Treatment" forum



Meth vs. Meds: A Tale of Self-Preservation

"Even though, in the beginning, I had no idea how my HIV medications worked, deep down I knew they were the only things that were going to keep me alive," expert and blogger Richard Cordova writes of his past. "At the time, I had no stability in my life -- I was using crystal meth daily, my housing situation was tenuous at best, and I had no job. Not exactly a recipe for medication adherence!" his first year living with HIV.
What Are the Dangers of Chickenpox for People Living With HIV?
I started HIV treatment just over two years ago and finally my CD4 count is above 200 and my viral load is undetectable. My initial CD4 count was very low at 14. My concern is that I never had chickenpox as a child, even though I'm told my body "lost memory" of most of my childhood illnesses anyway. How dangerous would it be if I were get chickenpox now? Can someone like me with such a low CD4 count survive it?

Benjamin Young, M.D., Ph.D., responds in the "Choosing Your Meds" forum



Nutrition and HIV for Moms-to-Be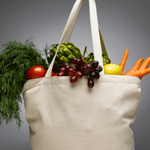 Now that you're "eating for two," how do you do it in the healthiest way possible for you and your baby? Dietitian and nutritionist Maya Feller walks you through some of the most important things to know about nutrition during your pregnancy.
Will the New HIV Drug Dolutegravir Be Used as a Monotherapy?
Is there any possibility that the investigational integrase inhibitor dolutegravir (DTG) could be used as monotherapy?
[Editor's Note: Dolutegravir is a new drug that has performed well in phase-3 studies, and could be approved by the U.S. Food and Drug Administration in August 2013.]

Benjamin Young, M.D., Ph.D., responds in the "Choosing Your Meds" forum
Depression Over HIV Is Swallowing My Being: Help!
(A recent post from the "I Just Tested Positive" board)

I've been HIV positive for about 15 months now. I'm seeking support because I'm from a small Caribbean island and the stigma around HIV is very rampant. Over the past few months, it seems as though my depression has taken over my life. Currently I live with my roommate, who I've been in a relationship with for the past three years, and whom I suspect I contracted HIV from. Our relationship has since watered down. I don't have any immediate family around and no one knows of my status besides my doctor and my roommate.

Last year I began my undergraduate studies to take my mind off of HIV, however now it seems the depression and loneliness of having HIV has taken over my drive to succeed and I can hardly find the energy to focus on my studies. I feel so alone and lost and I'm desperately seeking some support to help me through these testing times. -- Arawaki

Click here to join this discussion, or to start your own!

To do this, you'll need to register with TheBody.com's bulletin boards if you're a new user. Registration is quick and anonymous (all you need is an email address) -- click here to get started!
Why Is My Viral Load Dropping So Slowly After Starting Treatment?
My CD4 count was 55 and my viral load was 158,000 when I started taking Truvada (tenofovir/FTC), Reyataz (atazanavir) and Norvir (ritonavir). A month later, my CD4 count was 175 and my viral load was 1250. Then two months later, my CD4 count was 110 and my viral load was 135. Why is it taking so long for my viral load to drop? Do these numbers mean I'm resistant? Can I expect to have an undetectable viral load at my next doctor's visit?

Keith Henry, M.D., responds in the "Managing Side Effects of HIV Treatment" forum



What Caused My Viral Load to Jump From Undetectable to 54,000?
I started taking Atripla (efavirenz/tenofovir/FTC) last year. After six months, my viral load was undetectable. However, my most recent test shows that my viral load has increased to 54,000. I have been very adherent since starting and take a multivitamin supplement. I also recently underwent a hysterectomy. Could this have affected my viral load test? What else could have caused this spike in my viral load?

Mark Holodniy, M.D., F.A.C.P., C.I.C., responds in the "Understanding Your Labs" forum
My Partner and I Are Both Positive: Can We Have Sex Without Condoms?
I was diagnosed HIV positive last July. My wife was then diagnosed positive in December. We are both on treatment, although our CD4 counts are below 100. Still, we are responding well to the meds. Since we are both positive and on meds, can we have unprotected sex?

David Fawcett, Ph.D., L.C.S.W., responds in the "Mental Health and HIV" forum



Your Mother Liked It Bareback

"Whenever a new study of gay men is released showing that we are having bareback sex, the arbiters of sexual conduct ... decry this shameful, shocking, murderous behavior," Mark S. King writes. "I really wish that people would put down their smelling salts and try to understand the reasons why."