A BABY, A VIRUS, A CURE --
AND MANY QUESTIONS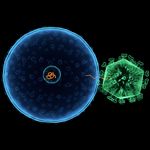 Functional Cure for HIV-Positive Infant After Very Early Treatment
A 26-month-old infant girl born in Mississippi has been "functionally cured" of HIV, researchers report. The baby began treatment on her second day of life with a full antiretroviral regimen, before her doctor got a final confirmation that she was even infected.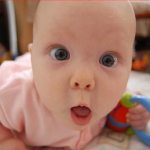 Exploring the Media Fascination With the Baby Cured of HIV
News of the "miracle baby" (who is not the one pictured on the right, incidentally) has made headlines across the world. But for people living with HIV today, and for health care providers who treat them, how much does this development change things? Frankly, not a whole lot, Paul Sax, M.D., writes.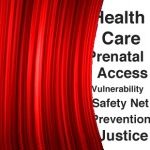 Behind the Miracle Cure, a Broken System Lurks
"Our excitement and thrill over the breakthrough made by this accident of injustice should be matched by an equal sense of shame that we continue to allow our fellow human beings to slip through the cracks of a broken health care system," writes Jim Merrell of the HIV Prevention Justice Alliance.


More on the Functionally Cured Baby: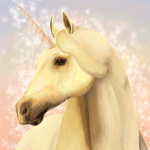 Even though the facts about HIV are well known and agreed upon by HIV specialists and organizations in the U.S., there remains a lot of misinformation about HIV. We asked people living with HIV, HIV frontline workers and other community members to share some of the most outlandish HIV myths out there.

What's the wildest myth you've heard? Share it in the comment section of the article!
Teniecka Drake: The End of My Pregnancy Journey
"It has been about four weeks since I gave birth to my beautiful angel. Her name is Matasha and she is just a cutie baby girl. I wanted to give as much information as possible on what happened before delivery, during delivery, and after."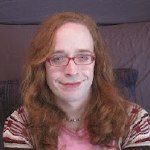 Dee Borrego: How to Talk Trans -- An Introduction
"I'll be writing a series of blogs about how to best interact, support and just plain talk to the trans community. I know that the subject is very complicated; however, I feel very strongly that only through open dialogue and discussion can minds be challenged and changed for the better."



Rev. Andrena Ingram: Where Does It Hurt?
"Have I healed from it? Do we ever really heal from anything traumatic? I say yes, and no. We get the therapy and help that we need. It takes years of hard emotional work -- realizing that you were not (and are not) at fault for what happened to you."



Justin B. Terry-Smith: Justin Learns to Relax (Video)
"When it comes to HIV, it is really important that one keeps their stress levels down and, unfortunately, it has been harder for me than not. ... I have to learn new ways and tools to calm myself down."



Ron (From Delafield, Wis.) on "My Canine Confidante"

"I have my 'Bangel,' an apricot pug, who turned 11 today. ... He has seen me through the absolute worst of my life -- meth addiction after my HIV diagnosis, followed by cancer and other chronic illnesses that remain a challenge. Four walks a day got me up, moving and outside, without which I truly believe I would have died."

Read the rest of this comment and join the discussion on this article!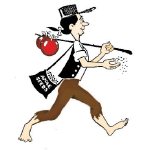 Very Early HIV Treatment May Limit "Seeding" of Latent HIV Reservoirs, Study Finds
We learned this week that giving a newborn baby very early HIV treatment can prevent the virus from forming reservoirs and settling in for the long haul. But can a similar idea -- starting HIV meds within a couple weeks of initial infection -- work in adults?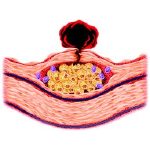 New HIV Drug Cenicriviroc Compares Well to Sustiva, Works Against Inflammation, Study Finds
Cenicriviroc, a drug in mid-stage development, is a CCR5 inhibitor like Selzentry, but it's got one characteristic that sets it apart from every other HIV drug to date: It also seems to fight inflammation, believed to be the underlying cause of many HIV-related health issues.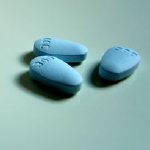 Is a Kinder, Gentler Viread on the Horizon?
It's the Viread you already know, only better: A new formulation is in the works that may be gentler on the kidneys and bones than the current form of the drug, which is used in the combo pills Atripla, Complera, Stribild and Truvada.


More Headlines on HIV Treatment & Research:

How Do You Stay Upbeat?
(A recent post from the "I Just Tested Positive" board)

"I've been all over the place emotionally since finding out, but reading over this board has helped. One thing I've noticed is a kind of sharp divide between people who seem to have a great outlook and are trying to live normal lives, and some who seem really down and defeated. I know it will take time, but once I stabilize emotionally I want to learn to be strong with this, and let it interrupt my life and outlook as little as possible. Does anyone have any tips on how to keep on the bright side?"

-- kclost

Click here to join this discussion, or to start your own!

To do this, you'll need to register with TheBody.com's bulletin boards if you're a new user. Registration is quick and anonymous (all you need is an email address) -- click here to get started!
HIV/STD PREVENTION, TRANSMISSION & TESTING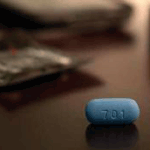 Women's Low Adherence to Daily-Dose PrEP Suggests a Different Approach May Be Needed
The major downfall of an important HIV pre-exposure prophylaxis (PrEP) trial in women appears to be that most volunteers just didn't want to take a daily pill or apply a daily vaginal gel to reduce their HIV risk. That leaves many asking: Where do we go from here?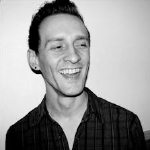 A Gay Man Discusses His Decision to Begin PrEP
While finding a PrEP approach that works for women remains a conundrum, among some gay men it's caught on quickly. But as Len Tooley explains, that doesn't mean the decision to start PrEP was easy -- nor is explaining his decision to others who may not agree.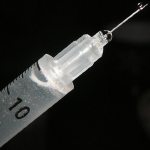 Syringe Design Change Could Cut HIV Transmission, Researchers Believe
HIV infection through injection drug use happens due to a very small amount of fluid that stays trapped in a syringe after use -- in an area called the "dead space." If we could reduce that "dead space," could we change the HIV epidemic?


More HIV/STD Prevention, Transmission & Testing Headlines:

FEATURED ON THEBODY.COM: RESOURCES FOR WOMEN LIVING WITH HIV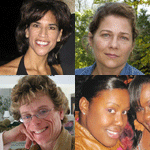 Words of Encouragement From HIV-Positive Women on Dealing With an HIV Diagnosis
There are as many ways to react to a positive HIV test as there are people who have been diagnosed. After taking a deep breath and realizing you are not alone, you may want some advice from a community of women like you.



The Challenges of Being an HIV-Positive Woman With an HIV-Negative Partner
"I blurted out, 'I'm HIV positive,'" Jeannie Wraight recalls. "He let out a big sigh, as if he was holding his breath, and with a look of relief, said: 'Is that it? I thought you were going to tell me that you didn't like me and you're leaving.'"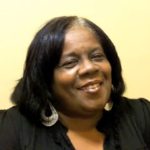 This Positive Life: Finding Your Place in a Chaotic World
Marcia Dorsey got a good education and a good job, never drank or did drugs, and stayed in one monogamous relationship for many years. After being diagnosed with HIV, she first asked herself, "Why me?" But after educating herself about the virus, she began to say, "Well, why not me?"


More Resources for Women With HIV: