HIV Prevention Strategies for Women Proven Ineffective
By Candace Y.A. Montague

March 5, 2013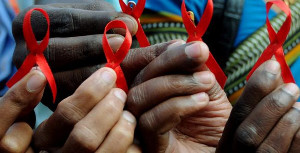 HIV prevention trial for women prove to be ineffective.
Credits: www.mw.nl.
Yesterday, the National Institute of Health released results from the trials of three antiretroviral-based strategies intended to prevent HIV infection among women in Africa. The results were presented at the Conference on Retroviruses and Opportunistic Infections (CROI) in Atlanta. In spite of high hopes, the strategies did not prove to be effective in preventing HIV transmission. The trials were a part of the the Vaginal and Oral Interventions to Control the Epidemic (VOICE) study, which was launched in 2009.
According to the press release, the trial tested an investigational vaginal gel containing the antiretroviral drug tenofovir, a pill form of tenofovir (brand name Viread), and a pill containing a combination of tenofovir and emtricitabine (brand name Truvada). The strategies were tested among 5,007 sexually active women 18 to 45 years of age at 15 sites in South Africa, Uganda and Zimbabwe. Nearly half of the study participants were under the age of 25, and most were unmarried (79 percent). The participants were counseled to use their assigned gel or pill daily, given free condoms, and counseled on how to reduce HIV risk. For unknown reasons the participants were unable to adhere to their assignments daily. As a result, 312 women became infected with HIV.
Advertisement
This news comes as a disappointment to activists who are hoping to reduce new infection rates among women by providing female-oriented methods of prevention. The VOICE study
discontinued its use of microbicidal gel
in 2011 when it was found that there was no difference between the women who used the gel and the women who used the placebo. Consistency was cited as a potential reason for the failure. Dr. Anthony Fauci, Director of the National Institute of Allergy and Infectious Disease, says it is unclear why the participants did not follow through with the strategies in this trial as assigned. "We do not know why many participants in the VOICE study did not adhere to daily use of these HIV prevention strategies. We must continue to conduct research to find additional HIV prevention tools that women will find acceptable and use consistently to protect themselves against infection."
Adherence is important in prevention and treatment. In order for many methods to be effective, they must be used accurately and consistently. When patients fail to stick with their prescribed routines they increase their risk for contracting the virus. If they are already infected and do not take their medications regularly, they become more contagious and possibly sicker. What seems to be missing from these trials is counseling on other factors in a participant's life that could interfere with adhering to a medical routine. Are the women in a safe place? Is stigma affecting their community so much that they are not comfortable to even mention the virus? Are their basic needs being met (housing, employment, nutritional needs, regular doctor visits, etc.)? Do they have children to care for? Any of these factors can positively or negatively affect medical situations. Hopefully, scientists will take this into consideration when they examine what went wrong in their study.
More study results will be presented this week during the conference. For more information about the study, click here.
Get email notifications every time this blog is updated.
---
| | |
| --- | --- |
| No comments have been made. | |
Add Your Comment:
(Please note: Your name and comment will be public, and may even show up in
Internet search results. Be careful when providing personal information! Before
adding your comment, please
read TheBody.com's Comment Policy
.)