Does Green Tea Affect HIV or Interact With HIV Treatment?
I have HIV and I'm used to drinking Chinese green tea. I just recently started treatment for HIV. Is it good for me to drink this tea? Will it have a negative effect on my treatment?

David Fawcett, Ph.D., L.C.S.W., responds in the "Mental Health and HIV" forum



Can Poppers Be Harmful to My HIV Health?
Apart from the fact that they should not be mixed with Viagra (sildenafil) or protease-inhibitor-containing regimens, are poppers dangerous for the health of HIV-positive folks? I take Atripla (efavirenz/tenofovir/FTC) and I use poppers sometimes. Are there any anecdotal reports of poppers causing viral load blips or CD4 count drops?

Nelson Vergel responds in the "Nutrition and Exercise" forum
Relationship Is Great, But How Do I Deal With My Fears About Sex?
I'm HIV negative and I recently started a relationship with an HIV-positive guy. He's on HIV meds with an undetectable viral load. We're deeply emotionally involved, though I still have a lot of concern regarding sex. Up until now we've only engaged in low-risk sexual activities, but now he'd like to have anal sex. I do too, and I want to fulfill both our desires, but something inside my head is making me run away from this potentially dangerous situation. Am I selfish? What can I do to calm my worries about safety?

Richard Cordova responds in the "Safe Sex and HIV Prevention" forum



I Tested Positive, My Boyfriend Tested Negative

"We, or should I say I, thought that he was the person who brought this home," writes Autumn, a transgender woman living with HIV in rural Arkansas, on the day she and her partner got their HIV test results. "I guess I felt better knowing I wouldn't go through this alone. Now though, I feel more alone than ever."

Autumn's chronicle of her first few months living with HIV is reposted on TheBody.com in its entirety.
Did I Lose My Insurance Because My Doctor Shared My HIV Status?
I lost my insurance coverage through my employer when I switched to another job. I wanted to continue coverage as an individual but was denied. Could it be because my doctor shared my HIV status with the insurance company? Did he have the right to do so?

Jacques Chambers, C.L.U., responds in the "Workplace and Insurance Issues" forum



Do I Need to Tell My Plastic Surgeon I'm HIV Positive?
I've been HIV positive for more than two years. I'm in good health and my viral load is undetectable. I want to go in for a cosmetic chin implant and eyelid surgery. Am I obligated to disclose my HIV status to my plastic surgeon?

Christa Douaihy, Esq., responds in the "Legal Issues and HIV" forum
What if you were having a hot time with somebody new -- and a hard question about playing it safe came up? What if there were videos out there that brought up these questions via scenarios just like the ones happening in bedrooms and locker rooms all over the world -- without holding back a bit on the action?

Check out the videos -- and read an in-depth conversation with a co-founder of PleasureRush!, the group that created them.
Are Severe Side Effects a Normal Part of Taking Atripla?
I've been taking Atripla (efavirenz/tenofovir/FTC) for just over three years. The first several months were scary. I didn't know what was real, and I confused my mother with her sister. Now I have very bad memory loss, fatigue and weight loss. Are these effects normal?

Keith Henry, M.D., responds in the "Managing Side Effects of HIV Treatment" forum



Should HIV Med Doses Be Prescribed Based on Body Weight?
I was recently diagnosed with HIV and have started taking Complera (rilpivirine/tenofovir/FTC). Would it make sense to consider different dosages for a 135-pound male like me and a 200-pound male? Could this be a method for limiting potential side effects while still being effective in reducing viral load? Has there been any research into prescribing doses of HIV meds based on body weight?

Benjamin Young, M.D., Ph.D., responds in the "Choosing Your Meds" forum



Is It True That HIV-Positive Men Can't Become Biological Fathers?

Absolutely not! Knowledge and treatment of HIV have made it increasingly possible for men living with HIV to safely father biological children.

Read on, and get the info to bust more myths about HIV/AIDS and pregnancy.
Could My Strep Throat Be a Sign of Something More Serious?
I've been HIV positive for a little over a year now. I take Complera (rilpivirine/tenofovir/FTC), my last CD4 count was 923 and my viral load is undetectable. I've had a fever over 102 degrees Fahrenheit for the past two days. Today my primary care doctor did a throat swab that came out positive for strep throat. I was reading about the fact that recently there has been something of an outbreak of meningitis in New York, and I never got the meningitis vaccine. My doctor doubts I have meningitis, but how can I tell if what I have is plain strep or something more?

Keith Henry, M.D., responds in the "Managing Side Effects of HIV Treatment" forum



Got Any Tips on Dealing With Peripheral Neuropathy?
I'm 22 years HIV positive and I work full time as a lawyer. I have an undetectable viral load and a CD4 count of 890. My most irritating problem is peripheral neuropathy, which affects my piano playing. Is there anything at all I can do to improve that condition?

Benjamin Young, M.D., Ph.D., responds in the "Choosing Your Meds" forum



Sleeping Soundly When You're HIV Positive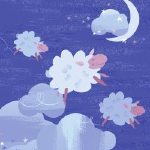 A good night's sleep is an elusive dream for many people living with HIV. Poor sleep can also make it more challenging to adhere to a pill-taking schedule, which is crucial for successful HIV treatment. This article from Canadian AIDS Treatment Information Exchange gets to the root of sleep troubles for people living with HIV.
Confused on When to Start HIV Meds: Any Suggestions?
(A recent post from the "I Just Tested Positive" board)

I just met with my doctor today for the blood test results. My CD4 count still wasn't in yet, but my viral load was and it was 150,000. The doctor was like wow, that's high. Then he said you were just recently infected so that's normal. I was infected Dec. 2, 2012.

During the end of the visit he asked me when I'd like to start treatment. And I was like well, I'm not exactly sure, I was relying on your expertise for that answer. He said well if you start now, that means you're going to have to take a pill every day for the rest of your life. That doesn't really bother me at all. Or he said that we can wait and see how your body responds after the initial infection. ...

It seemed to me that the doctor thought that I should wait to start treatment. My first instinct was that I want to attack this virus now before it has a chance to cause any more damage, but maybe that's not how it works.

I'm really not sure and would love to hear what any of the rest of you think from your own experiences. Thanks! -- Mark100

Click here to join this discussion, or to start your own!

To do this, you'll need to register with TheBody.com's bulletin boards if you're a new user. Registration is quick and anonymous (all you need is an email address) -- click here to get started!
With Newer Tests, What's Now Considered an "Undetectable" Viral Load?
I have been HIV positive since 1997 and while I have had a few viral load blips over the years, my viral load has remained at less than 48 copies/mL for the past several years. My most recent lab results state that I have 20 copies and 1.30 log copies. I am scared because I assume this means I am now detectable and possibly on the road to treatment failure. Can you help me understand these results?

Mark Holodniy, M.D., F.A.C.P., C.I.C., responds in the "Understanding Your Labs" forum



How Fast Should My Viral Load Drop?
In September 2012 my HIV viral load was above 750,000. Now after starting treatment this February, my viral load is 8,000. Is it normal for my viral load to drop so quickly? What can I expect from my next viral load test?

Mark Holodniy, M.D., F.A.C.P., C.I.C., responds in the "Understanding Your Labs" forum
What if HIV-Positive Blood Got Into My Eye?
If an HIV-positive person was waving their hand around with a bloody cut finger, and a drop of blood got in my eye, would this be a potential route for HIV transmission?

Shannon R. Southall responds in the "Safe Sex and HIV Prevention" forum



"The Rectal Revolution": Getting to the Bottom of a New Prevention Method for Anal Sex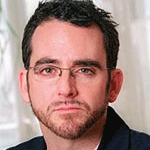 "HIV is a swamp. Condoms drain it only part of the way," AIDS advocate Jim Pickett says. He's part of a vanguard of activists who feel that condoms just aren't enough as an HIV prevention tool for people who have anal sex -- but that a new option in development could make a huge difference.