Philip D.: My Canine Confidante
"I'll go as far as to say that most humans are essentially incapable of the true, unconditional love that a pet provides. Wilma didn't care who gave it to me. She didn't care what my T-cell count was. She only knew I was hurting and that I needed love."



Richard Cordova: It's Getting HOT(TER) in Here!
"We may often think to ourselves, 'I have a job, a car and great relationships, so what if I have a few drinks a day?' ... Substance abuse isn't just the absence of those things ... it could be a broader spectrum of other psychological, social or emotional stressors."



Rae Lewis-Thornton: Getting Better, But HIV/Herpes Coinfection Is a Bitch
"About seven years ago ... I got the most aggressive herpes outbreak ever. It was resistant to all oral and topical medications. It was as if the herpes was possessed or something. If I didn't know any better I would have said someone put some freaking voodoo on my clit."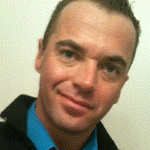 Aaron Laxton: The Changing Face of HIV/AIDS Activism
"I have been told that the tactics and actions employed by ACT UP no longer serve a purpose. This much is clear: the tactics and actions once employed will again serve as the catalyst for meaningful change, but only if we as a community put the movement in front of ego."



Anthony (From Ontario, Canada) on "Tell All: Fresh Thoughts on Disclosure"

"The problem with asserting that people who consistently disclose are ethical and brave is that you are de facto inferring that those who don't consistently disclose are unethical and cowardly. Which is both insulting and untrue. ... I make decisions about disclosure all the time, and because of the realities of my life, they are pretty careful ones."

Read the rest of this comment and join the discussion on this article!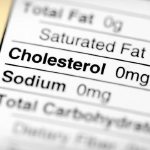 Expert Advice: Managing Lipid Levels
"My doctor said that my lipid levels are cause for concern. Any do's and don'ts you can share?" asks Brandon, a person living with HIV in Canada. Several HIV health care professionals (including an HIV specialist and a dietician) offer their expertise.



Tips on Transitioning From Work to Disability in the U.S.
An HIV diagnosis usually won't immediately impact your career. But if you develop complications, your health can make it harder for you to work. When it's time to consider going on disability, take these steps to help ensure your transition is as smooth and stress-free as possible.



Taking Your HIV Meds Every Day: A Step-by-Step Guide (Video)
In this helpful video, Joe Ohmer shows us key tools that can help anyone plan for taking HIV meds. Take his advice to heart: Joe is living with HIV himself, and as an HIV treatment adherence peer educator in a busy clinic, it's his job to help others learn to stick to their meds.
I Was Not Expecting This
(A recent post from the "I Just Tested Positive" board)

"I arrive at the doctor's office, and he's all nice and friendly, and tells me that they were trying to get a hold of me. I said yeah, I know, I was out of the country on vacation. Then he pulls up his computer screen and we start going down through the blood work. He said that my liver enzymes were a bit high and a few other things were high. ... He keeps going down the list and, out of the blue and really calmly, he goes, 'Oh, and your HIV test: that came back positive.'"

-- Mark100

Click here to join this discussion, or to start your own!

To do this, you'll need to register with TheBody.com's bulletin boards if you're a new user. Registration is quick and anonymous (all you need is an email address) -- click here to get started!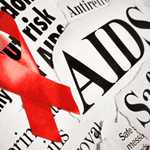 New HIV Drug Dolutegravir Could Soon Be Approved by FDA
Dolutegravir, an investigational integrase inhibitor, has been given priority review status by the U.S. Food and Drug Administration (FDA). The decision on whether or not to approve dolutegravir is expected by Aug. 17.



Dangers of Smoking Greatly Enhanced for HIV-Positive People, Study Finds
A research alert from our new email service on TheBodyPRO.com: HIV-positive people who smoke cigarettes die 12 years earlier, on average, than HIV-positive people who don't smoke, according to a newly published study.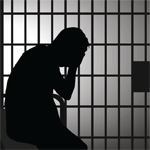 Report on Incarceration Illuminates Barriers for African Americans With HIV
African Americans make up 14 percent of the U.S. population, but comprise nearly half of its new HIV infections each year. One of the major prevention and treatment challenges is the high rate of incarceration among black men, women and youth.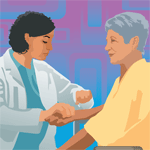 Doctors' "Cultural Competence" May Boost HIV Care
Researchers say that people with HIV who are racial/ethnic minorities receive better care and have better outcomes if their health care providers are "culturally competent" -- meaning they're more in tune with the needs of the specific groups of patients they care for.


More HIV Treatment Headlines:

Hey, nobody's perfect. We can all use a little nudge sometimes to help us remember our HIV meds, upcoming doctor's appointments, prescription refills and other tasks. Use TheBody.com's free, private Personal Reminder Service to:


Receive a text message, email or voice mail when it's time for a medication dose.
Receive reminders before upcoming doctor's appointments.
Set up online prescription refills and deliveries via mail.
And much more!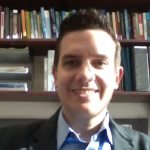 HIV in the Classroom: What Would a Good Catholic Do? Bioethicist Helps Students Wrestle With Theology and HIV
In the first of a new series of exclusive articles that explore unique ways in which U.S. schools and universities are trying to teach students about HIV, we talk to professor Robert Doyle of Loyola Marymount University, who's running a graduate course this semester entitled "Theological Ethics and HIV."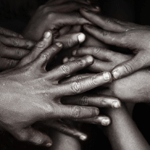 Is AIDS in Black America More About Behavior or Institutional Factors?
African Americans report less risky behavior than other groups, yet are still most heavily impacted by HIV. Why, then, are solutions that address factors other than behavior -- factors like institutionalized inequality -- often met with resistance?


More HIV Community Headlines: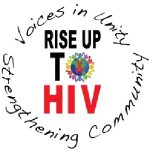 "There is no greater feeling or power than to be able to stand up to your fears, to not be kidnapped by your illness," says AIDS activist Kevin Maloney. He's the driving force behind an inspiring new campaign to fight HIV stigma -- one that relies on you to make the difference!

Learn more about the "No Shame About Being HIV Positive" campaign and join us in beating back decades of ignorance and injustice.


FEATURED ON THEBODY.COM: RESOURCES FOR NEWLY DIAGNOSED PEOPLE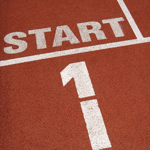 Did You Just Test Positive? What You Most Need to Know
Getting an HIV diagnosis can feel like the worst news in the world. It is common to feel anger, fear, confusion, shock, grief, depression or other painful emotions. To help sort out those emotions, The Well Project offers this list of information, advice and tips.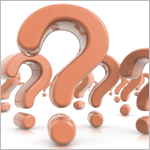 Frequently Asked Questions: HIV Viral Load Tests
Your viral load test results can be hard to understand. We've gathered expert answers to some of the most frequently asked questions about viral load, including what the numbers mean and how they relate to HIV treatment and HIV transmission.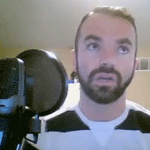 HIV, Sex and Dating (Video)
"A diagnosis of being HIV positive does not have to mean the end of your sex life," HIV-positive blogger Aaron Laxton says. "Everyone should engage in practices that encourage honesty and the use of safer-sex methods."



Tips on Telling Others You're Positive
How do you tell friends or family that you have been diagnosed with HIV? It's one of the greatest challenges you'll face -- and it's not something to rush into if you're not ready.


More Resources for People Newly Diagnosed With HIV: