How Can I Live Longer With HIV?
I was diagnosed two months ago with a CD4 count of 158. I started treatment immediately and feel great. However, I am worried about life expectancy because I started treatment with a low CD4 count. What factors determine life expectancy and how long can I expect to live with HIV?

Keith Henry, M.D., responds in the "Managing Side Effects of HIV Treatment" forum



What Is Testosterone Replacement Therapy?
I've been doing well on HIV meds for seven years, but lately I've experienced a lot of fatigue and some weight loss. I was diagnosed with low testosterone and started on testosterone replacement therapy. Now I feel the best I have in 10 years. Is this treatment safe and how long do I have to take it?

Nelson Vergel responds in the "Nutrition and Exercise" forum
How Do I Tell My Partner I Have HIV?
After six months of HIV treatment, my viral load is undetectable. However, I'm worried about transmitting the virus to my partner. I haven't garnered enough courage to disclose my status to him yet, but he is really pushing for intimacy. I know disclosure is the right way to go, but it's difficult and I'm not ready. How can I tell him I have HIV and protect him from exposure?

Benjamin Young, M.D., Ph.D., responds in the "Choosing Your Meds" forum
Can Insurance Companies See Results From Confidential HIV Testing?
My friend tested positive years ago at a confidential testing clinic. Since then, he has taken on an individual health care plan (he did not disclose his status) and now finds himself in need of treatment. Is the confidential testing information something the insurance company can find on record and use to deny him coverage?

Jacques Chambers, C.L.U., responds in the "Workplace and Insurance Issues" forum



How Do Privacy Laws Protect People Living With HIV?
What is the Health Insurance Portability and Accountability Act (HIPAA)? Why is it important for people living with HIV?

Christa Douaihy, Esq., responds in the "Legal Issues and HIV" forum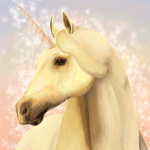 Even though the facts about HIV are well known and agreed upon by HIV specialists and organizations in the U.S., there remains a lot of misinformation about HIV. We asked people living with HIV, HIV frontline workers and other community members to share some of the most outlandish HIV myths out there.

What's the wildest myth you've heard? Share it in the comment section of the article!
Trouble Sleeping: Are Ambien and Melatonin Safe to Take With HIV Meds?
I am having trouble falling asleep and staying asleep. This is becoming a problem at work, so my doctor prescribed me Ambien (zolpidem). Will it interact with Atripla (efavirenz/tenofovir/FTC)? Would taking melatonin supplements be a better option?

Keith Henry, M.D., responds in the "Managing Side Effects of HIV Treatment" forum



Difficulty Swallowing Pills: Tips and Alternatives
What alternatives are there for people who have trouble swallowing their HIV pills? What can I do to make it easier?

Benjamin Young, M.D., Ph.D., responds in the "Choosing Your Meds" forum
How Can We Fight Depression and Itching?
My son is taking Atripla (efavirenz/tenofovir/FTC). Unfortunately, his mood is ugly. He is depressed and itching to the point of bleeding from scratching too much. What can we do to help him?

David Fawcett, Ph.D., L.C.S.W., responds in the "Mental Health and HIV" forum



Can Fillers Be Removed After They've Been Injected?
I've had PMMA (polymethyl-methacrylate, Articol, Artefill, Metacrill) injections in my chest, but I'm afraid I've been "overfilled." The treated area doesn't look natural because there's too much filler. Can PMMA be removed after it's been injected? What are my options?

Gerald Pierone, M.D., responds in the "Facial Wasting" forum
My Dad Has HIV and I Need Resources to Help Us Both
(A recent post from the "My Loved One Has HIV/AIDS" board)

My dad revealed to our family that he's been positive since 2000. Even though I'm 34 and my brother is 26, it was shocking for us. Between my dad's drug and sex problems to his declining mental state, I see that this is out of my hands. But I still need help coping and understanding how I can help him. My dad has always been my hero and now I feel the shame and pain he is going through. What can I do to help and support him? -- Lovinglolo

Click here to join this discussion, or to start your own!

To do this, you'll need to register with TheBody.com's bulletin boards if you're a new user. Registration is quick and anonymous (all you need is an email address) -- click here to get started!
What Are CD8 Cells?
Is it normal for my CD8 cell count to be high? What role do CD8 cells play in response to HIV?

Mark Holodniy, M.D., F.A.C.P., C.I.C., responds in the "Understanding Your Labs" forum



Does Having the Flu or Cold Affect Your CD4 Count?
Two weeks ago, my CD4 count was 383 and my CD4 percentage was 22%. Now my CD4 count has dropped to 264 and my CD4 percentage is 19%. I'm dealing with the flu and cough. Did this affect my CD4 count? Also, what can I do to prevent the flu and pneumonia?

Benjamin Young, M.D., Ph.D., responds in the "Choosing Your Meds" forum
Is Unprotected Oral Sex Low Risk or No Risk?
Hunter Hansfield, M.D., has said, "There is no debate (among experts) about the HIV risks associated with oral sex. The risk is so low that almost nobody who cares for HIV-infected patients has ever had a patient believed to have been infected that way. Among experts, it's a semantic issue about using terms like 'no risk' and 'very low risk.'" Given that statement, why do experts keep saying there's an HIV risk from unprotected oral sex? If there is no evidence, then surely there is no risk, right?

Richard Cordova responds in the "Safe Sex and HIV Prevention" forum