Dr. Kimberley Hagen has taught HIV education to undergraduates and medical professionals since the mid-1980s, before many people were even discussing HIV. Now she's bringing that conversation out of the classroom and onto the Web. Through the brand-new world of massive open online courses (MOOCs), Dr. Hagen is bringing the course "AIDS" to Coursera, currently one of the largest purveyors of MOOCs.
In this interview, Hagen -- one of the founders of the Center for AIDS Research at Emory University in Atlanta, and an assistant professor of behavioral science and health education at the Rollins School of Public Health -- breaks down her online course and discusses the challenges of teaching sensitive material in an online setting.
Read stories and lessons from Hagen's early years as an HIV educator in part one of this conversation.
Read other articles in this spotlight series.
Can you tell us how you got involved in the fight against HIV/AIDS, and how that became a part of your academic life?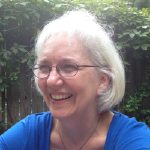 Kimberley Hagen, Ed.D.
I have been an HIV/AIDS educator since 1986. First, a community educator. Back in the early days, there was not a lot known by almost anyone about HIV. Transmission, the social issues, you name it. There was a need for people to just go out to community groups and just talk about HIV/AIDS, and so I began doing that in 1986. Two years later, in 1988, I was able to use that experience to get a job at Emory Medical School as a medical educator for people working at Emory, and throughout the Southeast through a group that was then called the Emory AIDS Training Network and is now called the Southeast AIDS Training and Education Center (SEATEC) to provide medical education. I didn't have a graduate degree at that time, but we were so early into the epidemic that I had more experience doing frontline AIDS education than most of the other applicants. So I took that position and never looked back.
This is my passion: helping people to really understand HIV. Not just the nuts and bolts of transmission, but understand what this does to the individuals that are infected by it, that are affected by it, because it's within their family and friend networks, who are at risk for it, and to live in a society that has been remade by the activists who have helped take control of education, the political support structure that helps keep our country and our citizens healthy. All because of the AIDS epidemic.
"This is my passion: helping people to really understand HIV."
At what point did your passion translate to becoming an academic and teaching in a formal university setting?
When the job to become a medical educator at Emory opened up, I jumped at it, and I convinced them that even though I didn't have a graduate degree, they should still hire me. And I did that for 10 years. In 1998, I was invited by Jim Curran, who had just taken a role as the dean of the Rollins School of Public Health at Emory. Jim Curran, you may or may not remember, was at the CDC (U.S. Centers for Disease Control and Prevention) in 1981 and was put in charge of the task force that was assigned to look into these first AIDS cases. So, basically the only people who had been in the field of HIV/AIDS longer than Jim Curran were the two doctors who reported those first cases to the CDC.
He asked me if I wanted to come to the School of Public Health and start the Center for AIDS Research (CFAR) with him, and I jumped at that. When I did, he offered me an opportunity to join the faculty at the school and become a teacher. That was when I transitioned from a community educator to a medical educator to a research educator to an educator educator.
I've been working in the field ever since, and I think it was natural. There are a lot of people on the Emory campus who are doing work in HIV/AIDS and HIV/AIDS education.
Advertisement
How did the more recent online "AIDS" course come about?
I co-taught, along with several other people, a course that's called a "university course" here at Emory. Emory, like most universities, has a college, and the undergraduates do their college thing. They have the Schools of Medicine, Public Health, Nursing, Law, Business, etc. The "university course" tries to break those boundaries by picking a theme and bringing students from all the different units into the same classroom and drawing the faculty from all the different units, so it's truly a "liberal arts" approach to education. This year the theme was "AIDS," and I got tapped to be one of the co-teachers for that and it was really, really cool. It was shortly after I completed that course that Emory decided that they wanted to join this brave, new world of MOOCCS, massive online open communication courses. In deciding which three courses they were going to offer, one of them was "AIDS," and I was probably on people's minds because I had just taught the university course. They called and said, "Would you like to teach this?" And I said, "Yeah, pick me! Pick me!" [laughs]
Dealing with HIV/AIDS in an educational setting, you've had those tough conversations, and you talk about topics around which people may have inhibitions. What do you think will be the key around teaching this challenging material in an online setting?
I have been thinking and thinking about this, because that may be the only real drawback to this particular medium for education: There's going to be very little opportunity for me to interact with a significant percentage of the students. I'm still a month out from when the course rolls out, and I've got over 10,000 student signed up. That could easily double by the time the course begins. I can't have significant interactions with over 20,000 people!
We're trying to think of ways we can use blogs and have people post to that, but how do you do that without it becoming an area where people rant and become trolls? I don't have an answer for that yet; I better have an answer by the end of February, but we're having conversations about that with the instructional design team right now.
"I know when I'm teaching, when I'm giving my lectures, I'm using all my old tricks. I'm trying to be matter-of-fact; I'm trying to bring humor into it; I'm trying to make it seem like normal stuff that normal people talk about."
I know when I'm teaching, when I'm giving my lectures, I'm using all my old tricks. I'm trying to be matter-of-fact; I'm trying to bring humor into it; I'm trying to make it seem like normal stuff that normal people talk about.
What are some of the issues, innovations or controversies that you think the course is going to address?
I'm going to be talking about the origin of HIV. That still is, even now -- two weeks ago, I went to Science Tavern meeting (a bunch of people who are science nerds like me get together and listen to an interesting presentation and drink beer), and the guy sitting at my table said, "You work in AIDS! Great. Maybe you can answer this question. Is it true that AIDS was a lab accident? That somebody was playing around and it escaped and infected the world?" And this is in 2013. So, you know, "No." I gave him the lecture on the origins of HIV that I will be giving on Coursera.
One of the controversies that is still out there among the lay public is "Where did this come from?" It's not a mystery to those of us in AIDS, but many others are sure it's still a mystery.
The question of "Why is it that men who have sex with men, whether they self-identify as gay or not, seem to be infected more often than other people? What's with that?" That's a question I got a lot that we're going to be addressing. "Why is it that African Americans are so much more infected and affected by HIV than white Americans?" It creates a controversy when people insert their own feelings/beliefs/ prejudices/racism into it. They go, "Well, there must be a difference because black people are somehow biologically vulnerable in a way others aren't." No, that's not true. We'll be addressing that. That was in fact the lecture we just finished taping today. Patrick Sullivan, Ph.D., who does his field research in this area, gave a riveting talk -- I can't wait for it to be live.