Bob Leahy: Tell All on Disclosure

"There is in fact a huge price to pay for nondisclosure -- which we, as people with HIV, seldom acknowledge. And, as the saying goes, if you're not part of the solution, you're part of the problem."


Brooke Davidoff: Ring Around the Primary Care Doctor
"I think I need an HIV and a primary care doctor. Is that right? Does anyone know? I assumed it would be easier to have one who does both, since free time for full-time (6 days a week) working mommies doesn't exist, other than lunch and potty breaks."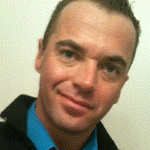 Aaron Laxton: HIV Meds and False Positives on Drug Tests (Video)
"Recently I took a drug test and found that I tested positive for THC, or marijuana. After doing some research I discovered that many HIV meds can cause false positives on drug screens."




Dave R.: Opioid Dependency -- What's It Got to Do With HIV?
"Opioid dependency is clearly a huge problem, partly because of the dichotomy of its causes. How can you balance the medical need for perfectly legal and effective drugs with the potential for side effects and addiction?"



Christina (From the U.S.) on "Your Mother Liked It Bareback"

"I am both shocked and appalled at the gall put forth in this article and your cavalier approach to protecting against HIV. ... Decrying condom use as an affront on love and spiritual connection, or as a diminishing of gay rights, is just outright ridiculous. Gay men are not the only ones faced with condoms being the only prevention for HIV (or any STD); women have no choice either. This article only serves to reinforce the stereotypes of gay men being sexually reckless and too hedonistic to care, which is a huge disservice to those struggling with this disease."

Read the rest of this comment and join the discussion on this article!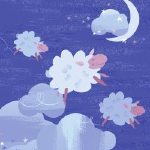 Sleeping Soundly When You're HIV Positive

There are many reasons why quality shut-eye can be tough to come by when you're living with HIV. Read up on some of the most common causes of -- and solutions for -- sleep loss among HIV-positive people.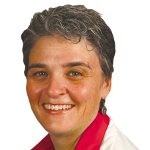 Know Your Pharmacist, Know Your Pharmacy
Where you choose to pick up your HIV meds can have a huge impact on whether your treatment will ultimately be successful. How do you find a pharmacy where HIV is a specialty? Michelle J. Sherman, R.Ph., shares her expertise.



When to Start HIV Meds: Six Reasons I Knew I Was Ready
Guidelines increasingly urge people with HIV to start treatment as quickly as possible. But deciding when, and how, is your choice. Five-year treatment veteran Frankie Ninja explains the major factors that went into his decision to start.
Not by Ourselves: The Essential Role of Family and Community in Maintaining Health

"While medications have altered the landscape of living and dying from the virus, it is increasingly clear that pharmacological interventions alone are not sufficient to achieve acceptable levels of linkage, entry and retention in care," social worker David Fawcett, Ph.D., writes.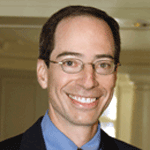 Medication Adherence: The Final Frontier
Poor adherence is the most common reason that HIV meds stop working, but the reasons for poor adherence are extremely varied. "How can any single intervention address all of these factors?" asks Paul Sax, M.D.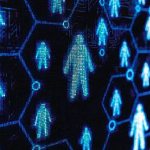 HIV Researchers Create Virtual Worlds to Solve a Real World Problem: What Regimen Is Best?
Would you trust a computer to mix your cocktail? When it comes to your HIV medications, specially designed software programs may be doing just that in the future.


More HIV Treatment Headlines:

Dealing With HIV in Grad School
(A recent post from the "I Just Tested Positive" board)

"I have just in the past 48 hours received my diagnosis. ... My real fear is the money issue. I am a graduate student, so I have room and board. What I do not have is a lot of disposable income. Will I be denied medication because I can't pay for it? This is actually my most immediate fear. My next fear is that I will be too sick to continue school. My biggest fear is telling my family."

-- GradStudent1

Click here to join this discussion, or to start your own!

To do this, you'll need to register with TheBody.com's bulletin boards if you're a new user. Registration is quick and anonymous (all you need is an email address) -- click here to get started!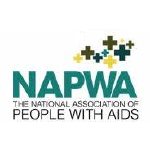 NAPWA Announces Suspension of Operations and Bankruptcy Filing

One of the oldest and most venerated AIDS organizations in the U.S., the National Association of People With AIDS (NAPWA), announced that it has ceased operations and filed for bankruptcy.

Paul Kawata: Remembering NAPWA
"We can point fingers or cast blame, but right now I want to remember the visionaries who started and built this important organization at such a critical time for our community," writes Paul Kawata, executive director of the National Minority AIDS Council.


More Community News Headlines:

Jeremy (From Boston, Mass.) on "One HIV-Infected Queer's Response to the State of the Union Address"

"I need my president to tackle the fiscal nightmare that this country faces. I need him to help improve our terrible immigration policies. I need him to implement his national health care policies to help folks suffering from a variety of ailments. He must get this country out of Afghanistan and protect us from terrorists. ... We must continue the fight to find a cure and/or vaccine for HIV/AIDS on various levels. I will not put this burden on the shoulders of my President. He has enough to do."

Read the rest of this comment and join the discussion on this article!

PERSONAL STORIES & PERSPECTIVES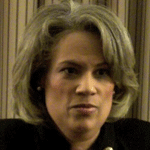 Rae Lewis-Thornton Shares Tips for Beginning to Live With HIV (Video)

Renowned speaker, blogger and advocate Rae Lewis-Thornton has been living with HIV/AIDS for more than 25 years -- and she's learned a lot about survival along the way. In this video, Rae offers wisdom for those who've just found out they're HIV positive.



This Positive Life: Tim'm West Dispels Stigma and Shame Around Being Black and Bisexual (Video)
Had it not been for HIV, Tim'm West fears he might not have made any real contributions to the world. Being bisexual and black, Tim'm has dealt on a personal level with discrimination, but he fights it head-on in his activism and his artistry.



The Increasingly Strange Case of Uncle Poodle
"In the course of a few short months, Lee Thompson ("Uncle Poodle" to reality TV watchers) has managed to personify a variety of hot button issues among gay men today. ... Or not. Depending on whom you believe," Mark S. King writes.


More Personal Stories & Perspectives: