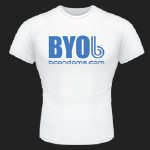 Improve the Glove, Spread the Love: How "b Condoms" Is Changing the Safer-Sex Game

B condoms is a unique, African American-focused condom company with a social mission: While it sells condoms to make a living, it also partners with organizations to distribute its condoms for free. These "condoms with a conscience" rival many brands in quality -- and they're vegan friendly.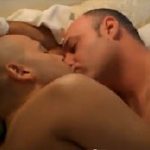 Bringing Sexy Back to HIV Prevention
With sex-positive parties and steamy YouTube videos, a group in Philadelphia takes a hot, fun tack on HIV prevention for the LGBT community, particularly men of color. Will it help turn the tide of transmission in one of the hardest-hit cities in the U.S.?



Love and Relationships, Positive Style
Ah, love: It's exhilarating, it's fun, it's challenging, it's terrifying -- and when you're living with HIV, it can get even more complicated. We asked our community for thoughts and advice on love, relationships, disclosure, dating and where to look for that special someone.


More Headlines on Sex & Love:

Dating a Positive Guy
(A recent post from the "Relationships and Dating" board)

"I have been seeing a guy for a couple weeks now. He just let me know that he is HIV+. The last thing I wanted to do was react negatively because I was so thankful that he was comfortable telling me. He informed me that he is taking his meds, and that he is currently 'undetectable.' He asked if I had any questions, but at the moment I didn't. Now that it's been a few days I think I have just come to the realization about how little I know about HIV/AIDS. I understand that condoms are the first thing people think of for prevention, but what other precautions should we take?"

-- thewoodenboy

Click here to join this discussion, or to start your own!

To do this, you'll need to register with TheBody.com's bulletin boards if you're a new user. Registration is quick and anonymous (all you need is an email address) -- click here to get started!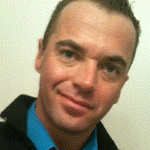 Aaron Laxton: One HIV-Infected Queer's Response to the State of the Union Address

"During President Obama's State of the Union address, those of us living with HIV waited for a renewed sense of vigor and determination, marking a move toward a CURE for HIV/AIDS. Sadly, in the end, it was a vague phrase that seemed like a disingenuous attempt to court voters."



Justin B. Terry-Smith: Bug Chasers and Gift Givers
"Some bug chasers believe that getting HIV will make safe sex a moot point. ... They believe that catching HIV is getting rid of any anxiety of always having to worry about catching HIV."



Candace Y.A. Montague: Black HIV/AIDS Awareness -- 8 Points to Keep in Mind
"This problem won't go away overnight. It won't fade away just because we have struggles with the national budget. And we can't just bury our heads until it moves on."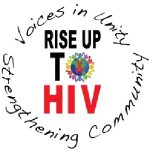 "There is no greater feeling or power than to be able to stand up to your fears, to not be kidnapped by your illness," says AIDS activist Kevin Maloney. He's the driving force behind an inspiring new campaign to fight HIV stigma -- one that relies on you to make the difference!

Learn more about the "No Shame About Being HIV Positive" campaign and join us in beating back decades of ignorance and injustice.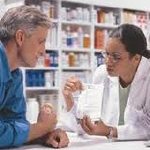 10 Steps to Choosing the Pharmacy That's Right for You

Your pharmacist and pharmacy play a critical role in keeping you adherent with your HIV meds, guarding against drug-drug interactions and advocating on your behalf. Take a look at these steps to finding a pharmacy that's just the right fit.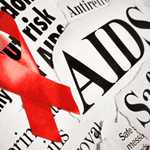 What's New in the U.S. DHHS Antiretroviral Therapy Guidelines for Adults and Adolescents
AIDSinfo provides a run-through of noteworthy changes to the highly regarded U.S. HIV treatment guidelines. This update includes a number of adjustments that more strongly urge people with HIV to start meds as soon as possible.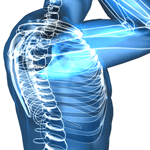 Low Bone Mineral Density Found in Gay Men, Irrespective of HIV Status
Recent findings from a small study of gay men yield an important reminder that the causes of bone loss in people with HIV -- including the role of HIV medications -- are still not fully understood.


More Headlines on HIV Treatment & Health Issues:

T. Mills (From Los Angeles) on "The Opioid Solution and HIV: From the Frying Pan Into the Fire"

"These are powerful drugs, yet we currently live in a country where prescription medications for pain, anxiety, depression, etc., have created the largest cohort of drug dependent adults in U.S. history. ... I take HIV meds and pain relievers daily because, for me, they save my life and enable me to hold down a job, a relationship, the ability to exercise and to function."

Read the rest of this comment and join the discussion on this article!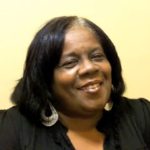 This Positive Life: Marcia Dorsey Finds Permanent Self-Love in a Temporary World (Video)

Marcia Dorsey got a good education and a good job; never drank or did drugs; and stayed in one monogamous relationship for many years. After being diagnosed with HIV, she first asked herself, "Why me?" But after educating herself about the virus, she began to say, "Well, why not me?"



Starting Your Journey With HIV (Video)
"As a 27-year HIV survivor and research advocate, it amazes me how many people make uninformed choices due to lack of direction and support," Nelson Vergel says. "I decided to ... describe the most important things that every newly diagnosed person should know." His video is available in both English and Spanish.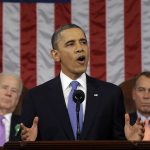 President Obama Mentions HIV (Briefly) in State of the Union Address
It wasn't much, but it was there: Nestled within the aggressive agenda he laid out for his second term, Barack Obama said in his State of the Union address that the U.S. would work with its allies to realize "the promise of an AIDS-free generation."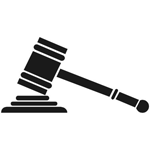 Arizona Bill Seeks Felony Charge for Intentionally Exposing Others to HIV, STDs
A proposed law in Arizona would make it a felony for someone with HIV -- or any of eight other sexually transmitted diseases (STDs) -- to "intentionally expose" others to the virus. The bill is causing controversy for criminalizing STDs and for the arbitrary list of STDs included.


More News & Perspectives:

Hey, nobody's perfect. We can all use a little nudge sometimes to help us remember our HIV meds, upcoming doctor's appointments, prescription refills and other tasks. Use TheBody.com's free, private Personal Reminder Service to:


Receive a text message, email or voice mail when it's time for a medication dose.
Receive reminders before upcoming doctor's appointments.
Set up online prescription refills and deliveries via mail.
And much more!


HIV/STD TRANSMISSION & EDUCATION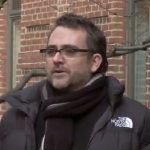 "The Rectal Revolution Is Here": Getting to the Bottom of Rectal Microbicides

"HIV is a swamp. Condoms drain it only part of the way," AIDS advocate Jim Pickett says. He is part of a vanguard of activists who feel that condoms just aren't enough as an HIV prevention tool for people who have anal sex -- but that a new option in development could make a huge difference.



Your Mother Liked It Bareback
"Whenever a new study of gay men is released showing that we are having bareback sex, the arbiters of sexual conduct ... decry this shameful, shocking, murderous behavior," Mark S. King writes. "I really wish that people would put down their smelling salts and try to understand the reasons why."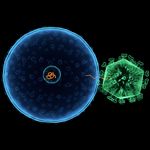 Immune System Protein in Semen Boosts HIV's Ability to Infect Female Genital Tissue
A protein known as Interleukin-7 may play a key role in the ability of HIV-infected semen to infiltrate cervical tissue, a new study finds. Researchers hope the finding may unlock new possibilities for reducing male-to-female transmission risk.


More Transmission & Education Headlines: