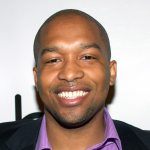 Jason Panda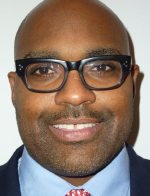 Reggie Thornton
Ironically, it can be really difficult to make condoms sexy. We all know how they work (hopefully), and what they're supposed to do. There's nothing new to discover, right?
Enter b condoms -- a unique condom company with a sleek look, a social mission, and two dedicated safer-sex advocates running the show. While Jason Panda and Reggie Thornton sell b condoms to keep the lights on, they also partner with businesses and nonprofits to distribute b condoms for free in certain venues. As the only black-owned condom company, they also specifically target and spread prevention messages to communities of color. These "condoms with a conscience" rival the notorious Magnum in quality -- and they're vegan friendly to boot!
Jason and Reggie sat down with TheBody.com to share how the company got its start, their experiences working in the "taboo" condom industry, and what they're doing in their community now. They also sound off with their views on love, barebacking, involving fellow heterosexual black men in HIV prevention -- and whether any of their friends realize they sell "condoms," not "condos."
Olivia Ford: Tell us a bit about your personal and professional story -- from the founding of b condoms, up to today.
Jason Panda: I've been in the condom business for two and a half years or so. Before b condoms, I used to practice law here in New York City. But it's a pretty interesting story, in terms of how I got into condoms. My mother used to run a detox and transitional care facility for crack addicts, heroin addicts and alcoholics in Boston, where I'm from. Growing up, I basically used to work at the detox and transitional care facility. So my background is kind of rooted in public health and community engagement.
One day, while working at the law firm, I just really wasn't happy with my lifestyle, or with my job. I let my mother know that I wanted to do something else -- something more community focused, but that would also allow me to make money.
Then we got to talking about HIV/AIDS, got to talking about the crack epidemic and different ills that specifically affect the African-American community. And she made a really interesting statement: "All of us nonprofits give away thousands upon thousands of condoms, but there's not really a black-owned condom company." And second to that, she also said, "There's not also a condom company that actually does anything focused on community, either." None of the money from the companies whose condoms nonprofits gave away actually came back into the community to move it forward.
When I thought about it, I was just like, "Wow, that's a really powerful idea." Imagine a condom company that could still have Lifestyles Condoms sexy brand, where you're doing cool and hot stuff; but also have it be able to educate people, make people aware, and have a community element to it as well.
At that point, I reached out to Elkhair Balla, who is another business partner of ours, and said, "I have an idea where we could make some good money and also be able to do some really good things in the community." That's kind of when we came up with b condoms.
Advertisement
Reggie Thornton: For me, I came from the Internet space and had the opportunity to meet Jason and Elkhair, and hear about b condoms. And I just had to be involved. To me, it was an ambitious project -- not only ambitious in terms of the potential and in terms of entrepreneurship, but also in terms of the impact that Elkhair and Jason both were committed to.
It was really a true mission, and that's to make an impact on communities where people look like me. That was important to me at this stage of my career. I joined the company in 2011, and we've been rockin' together since.
Jason Panda: We launched on World AIDS Day of December 2010, at the Trump SoHo in downtown Manhattan. At the launch, we highlighted VillageCare and some of the work that they were doing amongst communities of color in the HIV/AIDS space. From beginning to even now, the social component has always been part of the company.
In highlighting VillageCare as part of our launch, what we wanted to do was bridge that gap between the nightlife and entertainment world and the community space. I think that's what condoms give us the ability to do.
Because a condom is a really unique product in that it's relevant to people spanning from, I don't know, as young as maybe 9, 10, all the way up past 100 years old! People get what the condom does and what it means for a relationship, and what it means in terms of the community. And I thought it would be a good bridge. I think it allows us to connect people that may not necessarily have been connected.
Mathew Rodriguez: What did each of your families say about your getting into the condom business, and switching out from whatever you were doing to go into condoms? Has your work sparked some interesting or informative conversations among your family members, and even your friends?
"You say 'condoms' and you realize, even in 2013, what a taboo subject, unfortunately, that condoms get categorized as." -- Reggie Thornton
Reggie Thornton: I think people don't really know what to say. You say "condoms" and you realize, even in 2013, what a taboo subject, unfortunately, that condoms get categorized as. My parents have been very supportive, not only from an entrepreneurial standpoint in encouraging me to empower myself and take control of my career in that way, but also just in terms of the social component.
Because, at the end of the day, I've reached that point with my parents where we talk as adults. I can share with them some of the decisions I'd made in my life, looking into the past, as people do, to times where you aren't concerned as much about your health, your wellness; and what happens is, you make bad decisions and bad judgments, and there's a reckless kind of behavior.
I think, looking at stats and the way they are now, and with a lot of the work that we do on the ground, really engaging folks in our community, you realize that, for whatever reason, the recklessness is still there. So if I can do my part, which is to see this through, in terms of b condoms and what our true vision is, in terms of safe sex, I think ultimately I make a difference, and I make an impact on the world; and that's something that my parents support.
Jason Panda: I basically feel the same way. The idea started with my mother, so at least from a parental perspective, there wasn't much pushback. My parents are pretty open-minded, as well. There's always been support, at least for me, in what my future career was going to be.
Piggybacking on what Reggie said, as it relates to how people respond when we talk about what we do in different environments: Condoms, for a lot of people, are taboo. It's funny. I always make the joke about when I was talking with people that I used to work with. They asked, " What do you do nowadays?"
And I said, "I run a condom company."
And they were like, "Oh, yeah. Condos. I heard real estate's kind of down right now."
And I was like, "No, no. We deal in the high rises. Real estate's way up right now!" [Laughs.]
And what happens is, you know, then they don't know how to respond. They look at you like, "OK, where's the joke?" When they hear you're actually being serious ... everybody's initial thought is you're running a triple-X website or whatever. But then we actually get to explain what it is we're doing, kind of the importance of it, especially amongst communities of color.
The second part is that we're trying to blaze a path that's never been done before. So we are kind of like pioneers in this space. The ultimate impact is a lot larger than even what we may seek. As Reggie said earlier: It is really ambitious. But I think we have the team to be able to execute it.
Reggie Thornton: As much as talking about condoms is often taboo, or throws people off, what's been really amazing to see since I joined the company is that we have this really authentic support from all types of people, everywhere across the world. You know, a real authentic movement of people that are like-minded, that understand that we are saying: "Be yourself, but just be safe, and really connect what you do, in terms of your sexual health, to the community as a whole."
And it's been really amazing to see the love that people have given us thus far.