Tree Alexander: Discovering Me

"They say a single event can awaken within us a stranger, totally unknown to us. That's just what happened to me. A serious reality check broke the slump I was in, and I have come to see so many things that I left for neglect."


River Huston: Does HIV Still Bother Me, After 22 Years?

"I started to fantasize about what it would feel like to [take an HIV test again and] receive a negative result. ... It felt like a huge weight was lifted. I was shocked! After all this time I really did not think HIV had that much effect on me."



Dave R.: The Opioid Solution and HIV -- From the Frying Pan Into the Fire
"A nightmare for some and a godsend for others, some people become addicted to opioids because opioids have become their recreational drug of choice, while others become addicted because their pain symptoms are so severe that they have no choice."



Aaron Laxton: A Worthless Kid for Life? (Video)
"HIV is only one aspect of who I am. Being a foster child and the associated trauma is something that I struggle with daily. I was taken into care at age 3 and spent over 15 years in the care of people other than my parents."



February is Black History Month, and Feb. 7 is National Black HIV/AIDS Awareness Day in the U.S. Throughout the month, we'll be posting new features on African Americans and HIV/AIDS at TheBody.com. Be sure to check out these great resources: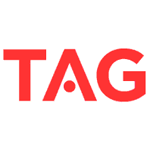 Australian AIDS Cure Claim Leads to a Maelstrom of Hype and Misinformation

Last month, an Australian research center used the word "cure" in a press release promoting some early HIV study results. "The release spawned a maelstrom of misleading media coverage that has continued to swirl for weeks afterward," reports Richard Jeffreys of Treatment Action Group.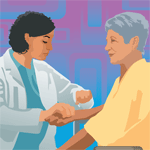 Online Tool Helps Predict Average Survival Rates for Those Aging With HIV
It's called the Veterans Aging Cohort Study Index, and while it can't actually tell you how long you're going to live with HIV, it has proven to be an extremely helpful tool for helping weigh the various risk factors that can shorten the lives of HIV-positive people.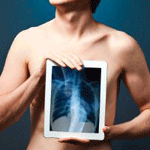 Take Two Apps and Call Me in the Morning
Technological advances have begun to transform medicine to the point that even clinical visits may soon become a thing of the past. This Positively Aware article explains how people with HIV may feel the impact as doctor's visits move from the office into email, smartphones and tablets.



HIV Denial: It's Not Just a River in Egypt
"My husband ... refuses to see a doctor to maintain his health," writes a reader of our partner publication Positively Aware. "He's complaining of tiredness and he's not eating like he used to, which has led to weight loss. He's in denial. Can you help?" Therapist David Fawcett, Ph.D., responds.


More Headlines on HIV Treatment & Health Issues:

Bobby P. (From Atlanta, Ga.) on "People Always Trying to Tell Me That God Can Heal Me of AIDS"

"After getting the results, all I wanted to do is die quickly, but I didn't. I lived. I asked why I was spared. The answer came as I found faith in God and learned to worship through thankfulness. ... I do not for one second [believe] that God can heal me of HIV or that God caused any of these events to happen. I believe my faith in God is the foundation of my responses to all these events. It is a struggle, but I am thankful for everything: waking up, going to sleep, and everything in between."

Read the rest of this comment and join the discussion on this article!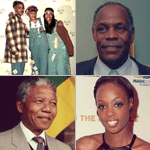 13 Moments in Black Celebrity HIV/AIDS Activism

More black celebrities need to be on board with HIV/AIDS awareness, especially because African-American communities are so affected by the virus. We take a moment to acknowledge some of the black stars who have used their social status to educate people about HIV.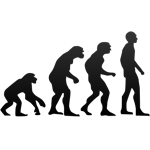 HIV's Earliest Ancestor May Be 5 to 12 Million Years Old, Researchers Say
HIV's origin may lie much further in the past than experts had previously thought -- possibly more than 12 million years ago, according to new research by the University of Washington and the Fred Hutchinson Cancer Research Center, both in Seattle.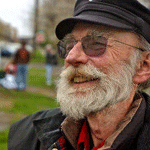 Syringe Exchange Pioneer Passes, But His Legacy Lives On
Twenty years ago, when the U.S. HIV epidemic was at its peak, Dave Purchase began to hand out clean needles in exchange for dirty ones in downtown Tacoma, Wash. He paid for all the needles himself -- knowing quite well he could go to jail for saving people's lives.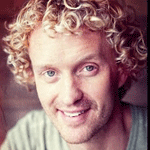 Alexander Smith: "Bless Your Virus" (Audio)
Activist Alexander Smith started the Bless Your Virus campaign to deconstruct shame and stigma, spread compassion, courage and kindness, and teach others to be mindful as they learn to navigate their fear. He speaks with POZ I AM Radio.


More News & Perspectives:

What's Your "Doctor's Visit" Music?
(A recent post from the "Living With HIV" board)

"This may be an unusual post; was just curious about something. Does anyone have specific music they listen to on their way to their appointment? I may be a drama queen, but even after a few years, it's still a little emotional and stressful to go to my appointments, so I have a playlist set up that I listen to on the way to the appointment. It's a little sad, but also uplifting, also spiritual."

-- PeaceandLove

Click here to join this discussion, or to start your own!

To do this, you'll need to register with TheBody.com's bulletin boards if you're a new user. Registration is quick and anonymous (all you need is an email address) -- click here to get started!
HIV/STD TRANSMISSION & EDUCATION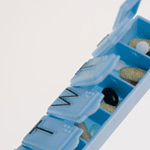 The Prevention Benefits of HIV Treatment

Throughout much of the HIV pandemic, HIV prevention and HIV treatment were considered two separate fronts of the fight against the virus. As we've learned in recent years, though, prevention and treatment are very closely intertwined.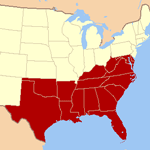 Texas Senator Sets Sights on State's First-Ever Syringe Exchange Program
In 2003 and again in 2005, Republican state Senator Bob Deuell of Texas voted against syringe-exchange programs in his state, believing they would only encourage drug use. But in a stunning turnaround, he's grown into one of the programs' strongest advocates.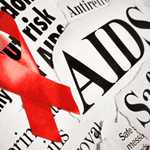 Drug-Resistant Gonorrhea Spreading in North America
Gonorrhea, one of the most common sexually transmitted infections, is continuing to develop drug- resistant strains. Its spread through North America may have implications for people with HIV, since gonorrhea can make an HIV-positive person more infectious.


More Transmission & Education Headlines: