What Causes Low Testosterone?
My husband just found out he has low testosterone. What are some of the reasons why he stopped producing as much?

Nelson Vergel responds in the "Nutrition and Exercise" forum



What Are the Benefits of Aspirin for People Living With HIV?
One of the concerns that HIV-positive individuals have is increasing effects of long-term inflammation. Is something as simple as taking aspirin a good idea to consider?

Benjamin Young, M.D., Ph.D., responds in the "Choosing Your Meds" forum
Mixed-Status Relationship: Tips for Keeping the HIV-Negative Partner Negative
I am HIV negative and in a relationship with an HIV-positive man. How risky is oral sex and are condoms 100% effective? Have other negative partners of serodiscordant relationships tested positive even when practicing safer sex? How often should I get tested? What other precautions should we take?

Shannon R. Southall responds in the "Safe Sex and HIV Prevention" forum
How Do I Access My Lab Results Without My Doctor?
I have been trying to get Quest Diagnostics to send me a copy of my lab results. My former doctor is no longer practicing. I sent the request form back in July, but they keep giving me the runaround. Why are they making it difficult? What are my rights and what can I do?

Christa Douaihy, Esq., responds in the "Legal Issues and HIV" forum



Will Medicare Cover My HIV Meds?
I am self-employed and pay for own medical insurance. I turn 65 in two years. Will Medicare pay for my HIV meds? Or will I need to get supplemental insurance to get them covered? Right now, I pay a $4000 deductible. What can I expect once I'm on Medicare?

Jacques Chambers, C.L.U., responds in the "Workplace and Insurance Issues" forum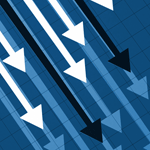 Did you know that a reduction in viral load, no matter how small, can be good for people living with drug-resistant HIV? While the goal of taking HIV meds is to get your viral load down to undetectable, a recent European study suggests that any degree of viral suppression can be good for a person's CD4 count -- and lower her or his risk of disease.

Read this rundown of the study results, or browse the rest of our Resource Center on Keeping Up With Your HIV Meds.
What Causes Peripheral Neuropathy in People Living With HIV?
I have been on Atripla (efavirenz/tenofovir/FTC) for almost two years, but for about the past six months, I have been experiencing tingling and numbness in my legs? Could this be a side effect of the medication?

Keith Henry, M.D., responds in the "Managing Side Effects of HIV Treatment" forum



Is Atripla or Stribild Better For Starting Treatment?
I was diagnosed in 2006. My viral load has been low, so I have yet to start treatment. Between Atripla (efavirenz/tenofovir/FTC) and Stribild (elvitegravir/cobicistat/FTC/tenofovir), which regimen would you recommend? Which one has fewer side effects? How soon after diagnosis would you suggest starting meds?

Benjamin Young, M.D., Ph.D., responds in the "Choosing Your Meds" forum
What Causes Low Sex Drive?
About a month ago, I started HIV meds and now I'm not as sexually active as I used to be. Does the medication have an effect? How can I improve my sexual functioning?

David Fawcett, Ph.D., L.C.S.W., responds in the "Mental Health and HIV" forum
What Is Disability Insurance for People Living With HIV?
(A recent post from the "Gay Men" board)

I need help understanding disability insurance. When or why should I apply? It seems most people are on it. Please help me understand this. -- ndcowboy

Click here to join this discussion, or to start your own!

To do this, you'll need to register with TheBody.com's bulletin boards if you're a new user. Registration is quick and anonymous (all you need is an email address) -- click here to get started!
Why Did My CD4 Count Drop, Despite Adherence and Low Viral Load?
I have been on treatment for the last six months. My CD4 count was 129 at the beginning. After three months, it increased to 280. But today I found out that my CD4 count dropped to 140. What happened? My viral load is only 56 and I take my meds regularly every day.

Benjamin Young, M.D., Ph.D., responds in the "Choosing Your Meds" forum



What Are the Risks of Having a High Viral Load?
My CD4 count is 1,050, but my viral load is slightly over 800,000. What are the risks of having a high viral load and just how high is this?

Mark Holodniy, M.D., F.A.C.P., C.I.C., responds in the "Understanding Your Labs" forum
Can HIV-Positive Individuals Donate Organs?
Can a person living with HIV donate their organs after death? Would transplanting these organs be a risk for HIV transmission?

David Wohl, M.D., responds in the "Safe Sex and HIV Prevention" forum