Rae Lewis-Thornton: People Are Always Trying to Tell Me That God Can Heal Me of AIDS

"Hello God, these people say that you can heal me of AIDS. So, what do I have to do to get this particular miracle? I mean, they keep quoting the scripture, 'Ask and you shall receive.' (Matthew 7:7) I asked, but I still have AIDS."


Teniecka Drake: My Pregnancy at 37 Weeks
"I am excited, nervous and anxious -- a little bit of everything. When she arrives all of those feelings will go away. I still have some vomiting spells occasionally, and not due to my medication. My baby sometimes likes to be quite picky with my food selections."



Justin B. Terry-Smith: Spending Time With My Foster Son
"Making time for your children, whether they are your biological, foster or adoptive children, is paramount. You will learn so much. You will learn what your children's interests are, what they don't like, who they are, and who they might want to become."
I'm Terrified to Start Treatment!
(A recent post from the "Treatment & Side Effects" board)

"I have been HIV+ since 2006 and have been medication free for the whole time. My primary care doctor has always encouraged me to go on meds but I have not. He hasn't pressured me but he really thinks I should. About 8 months ago he filled a month's worth of Atripla for me and I got another month's worth the following month. I still have yet to take it as I am terrified to. So it sits in a box under my bed."

-- OrkoSnarf74

Click here to join this discussion, or to start your own!

To do this, you'll need to register with TheBody.com's bulletin boards if you're a new user. Registration is quick and anonymous (all you need is an email address) -- click here to get started!
Genetically Engineered, HIV-Resistant Cells: The Latest Breakthrough in HIV Gene Therapy

A new gene therapy could make an HIV-positive person's CD4 cells more resistant to HIV, according to a new study conducted by researchers at the Stanford University School of Medicine. If successful, the method could eventually eliminate the need for antiretroviral drugs for people with HIV.



Innovative HIV Gene Therapy Study Soon to Start Enrollment
"Calimmune, a small biotechnology company, has been given the go-ahead ... to start enrolling HIV-infected people in a first-of-its-kind gene therapy study that will modify two HIV attachment sites in CD4+ cells," HIV treatment advocate Nelson Vergel writes.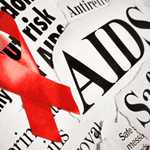 Researchers Find "Achilles Heel" of Key HIV Replication Protein
U.S. researchers report they have developed a way to track -- and perhaps block -- the activity of Nef, an HIV protein that is critical to HIV replication. The discovery may pave a new road for the development of unique HIV medications.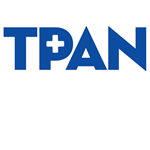 Ask the HIV Specialist: Peace of Mind
Your viral load may be undetectable and your CD4 count may be high, but our physical health isn't the only issue we should be watching. Rick Loftus, M.D., shares advice in Positively Aware on how to handle depression (and antidepressant use) while on successful HIV treatment.


More Headlines on HIV Treatment & Health Issues:

John-Manuel A. (From Norwich, Conn.) on "Happy Anniversary, HIV. I Hate You."

"It's a powerful thing to discover the kind of resilience within yourself that you have found. In my own experience (diagnosed October 27, 2005), an important key to finding the acceptance is in not defining HIV as 'meaning' anything more than that it is a microbe and that we are fragile physical beings in a dangerous physical world. We get in trouble when we take to heart the stigmatizing meanings too many others attach to this microbe."

Read the rest of this comment and join the discussion on this article!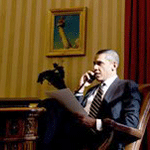 How the U.S.'s Affordable Care Act Helps People With HIV

The Affordable Care Act (ACA) is so large, and so complex, that it can be hard to get a handle on exactly how it has changed HIV care since it became law. The U.S. Centers for Disease Control and Prevention promote the ACA's HIV-related benefits in this overview.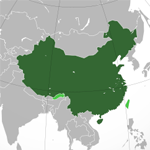 China: HIV-Positive Teacher Settles With Province Over Discrimination Suit
Although the settlement only yielded about $7,000, it's a major milestone in China, inasmuch as it appears to mark the first time an HIV-positive Chinese citizen has received compensation in an HIV employment discrimination suit.


More News & Perspectives: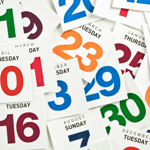 We can't go into 2013 without taking a fond look back at what 2012 brought us in the world of HIV/AIDS: research breakthroughs, controversies, inspiring personal stories and thought-provoking opinions.

As we clean out 2012's clutter and make way for the challenges of a new year, now's the best time to look back at the lessons we learned in 2012.

Join us, won't you?


HIV/STD TRANSMISSION & EDUCATION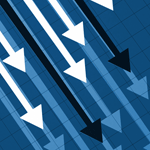 Undetectable Viral Load Essentially Eliminates HIV Transmission Risk in Straight Couples

A recent research review supports the idea that heterosexual, serodiscordant couples have a virtually nonexistent risk of HIV transmission if the HIV-positive partner has an undetectable viral load as a result of successful antiretroviral therapy.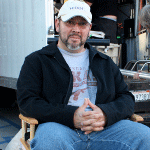 Soap Opera Brings HIV Drama Out of Family Secrets
A grandmother re-enters the dating pool. Infidelity plagues a mother and daughter. A gay son uncovers his father's secrets. For the people in the HIV-focused telenovela Sin Vergüenza, these scenarios are real. Watch the second episode and read our interview with director Paco Farias.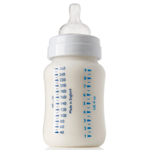 HIV-Positive Mothers in the U.S. Should Bottle Feed, Pediatrics Group States
Mothers in the U.S. living with HIV should avoid breastfeeding their infants, according to a new policy statement released by the American Academy of Pediatrics. Bottle feeding with infant formula is recommended, regardless of the woman's HIV med use or viral load.


More Transmission & Education Headlines: