Which Are the Best U.S. Cities for People Living With HIV?
Where in the United States can HIV-positive individuals find low cost of living and a supportive HIV community? In particular, which cities offer the best insurance and social services?

Nelson Vergel responds in the "Nutrition and Exercise" forum



What Can I Do When I'm Tired of Fighting HIV?
I'm doing really well on treatment, but after a year and a half of meds, I'm tired of fighting HIV. Why me? Why did this virus infect a mother of two amazing kids, and a wife that never did anything wrong? I feel so angry. Is anyone else going through the same thing?

Benjamin Young, M.D., Ph.D., responds in the "Choosing Your Meds" forum
Can We Have an HIV-Negative Baby if We Get Pregnant Naturally?
I was diagnosed in 2006 and started treatment in 2008. I've never missed a dose. I get my blood work done every three months and my doctor says I'm healthier than he is. Now my wife and I want to have children. What are our options? Can we get pregnant naturally and still have an HIV-negative baby?

Shannon R. Southall responds in the "Safe Sex and HIV Prevention" forum
How Should I Answer Questions About HIV on Social Security Forms?
I was diagnosed with HIV over 10 years ago. Now I need help completing some disability forms. How should I answer questions relating to "medical conditions" and "activities of daily living"? How thorough do I need to be?

Christa Douaihy, Esq., responds in the "Legal Issues and HIV" forum



My HIV Status Was Disclosed at School! What Can I Do?
In my nursing program, I was feeling ill and my classmate took me to the hospital. She found out my HIV status and told the teacher. The teacher went and told the whole administration about my status and her concerns about me handling patients at the clinic. After, a whole meeting took place. I feel disgusted and violated that a nurse, who is supposed to know about confidentiality, disclosed my status. Are there any legal actions I can take?

Jacques Chambers, C.L.U., responds in the "Workplace and Insurance Issues" forum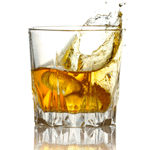 Many HIV-positive individuals on treatment skip taking their meds if they plan to drink, under the false belief that mixing meds and alcohol is harmful. Guess what: Studies show that, if you choose to drink, you should not worry! The main point is to stay adherent, regardless of what you're drinking.

Read more about alcohol and treatment adherence, or browse the rest of our Resource Center on Keeping Up With Your HIV Meds.

Can HIV Meds Cause Acne?
What are some factors and how can I prevent it?

Keith Henry, M.D., responds in the "Managing Side Effects of HIV Treatment" forum



Do Poppers Interact With HIV Meds?
I have an undetectable viral load and a high CD4 count. I want to get back into the dating scene. I know I need to wear condoms if it gets sexual. But is it safe for me to take poppers to loosen up before sex? Would it interact with my HIV meds, namely, Isentress (raltegravir) and Complera (rilpivirine/tenofovir/FTC)?

David Fawcett, Ph.D., L.C.S.W., responds in the "Mental Health and HIV" forum
What Should I Consider Before Starting Hepatitis C Treatment?
I'm HIV positive and was recently diagnosed with hepatitis C. My doctor wants to start me on pegylated interferon and ribavirin, but I've heard the side effects can be brutal. Should I start this treatment? Will it be successful, considering I'm also living with HIV?

Lynn Taylor, M.D., F.A.C.P., responds in the "Hepatitis and HIV Coinfection" forum
In Addition to Condoms, How Can We Protect Our HIV-Negative Partners?
(A recent post from the "Relationships and Dating" board)

For those of us who are HIV positive, are there any extra measures (besides condoms) we should take when dating someone who is negative? -- pozlady

Click here to join this discussion, or to start your own!

To do this, you'll need to register with TheBody.com's bulletin boards if you're a new user. Registration is quick and anonymous (all you need is an email address) -- click here to get started!
Can I Calculate How Long I've Been HIV Positive Using Lab Numbers?
When I tested positive, my viral load was over 100,000 and my CD4 count was 9. Is there a way to estimate how long I've been living with HIV?

Benjamin Young, M.D., Ph.D., responds in the "Choosing Your Meds" forum



Viral Load Still Not Undetectable With Treatment: Time for a Regimen Switch?
I started HIV meds in June 2012. My CD4 count was 322 and my viral load was 894,000. This month, my CD4 count has gone up to 701 but my viral load is 81. Should I be worried that my viral load is not undetectable by now? I have only missed one dose this whole time. My doctor thinks I should switch to a new regimen. Is this the right move?

Mark Holodniy, M.D., F.A.C.P., C.I.C., responds in the "Understanding Your Labs" forum
Was My Food Contaminated With HIV-Positive Sperm?
Let's say somebody in a restaurant put some relatively fresh sperm in your food and then served it to you. Would it be possible to contract HIV this way? I know it seems highly unlikely that such a situation would occur, but I have grown increasingly anxious about this possibility.

Shannon R. Southall responds in the "Safe Sex and HIV Prevention" forum