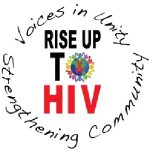 Kevin Maloney: Take a Photo and Be Part of the "No Shame About Being HIV Positive" Campaign

"There is no greater feeling or power than to be able to stand up to your fears, to not be kidnapped by your illness ... to be knowledgeable or gain greater understanding of something you may have thought you had no control over, but you do. Rise up to HIV and help end the stigma!"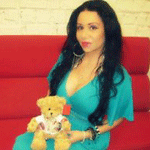 Maria T. Mejia: Four Strikes Against Me, but I Am Not Out!
"I am a Latina, HIV positive, a lesbian and a woman! ... Many know the struggles that we go through if we [are in] any of these categories, with stigma and discrimination. Imagine having these four (strikes) working against you and still trying to show that you are worthy."



Philip D.: Happy Anniversary, HIV. I Hate You.
"Part of me feels there's something to celebrate and to be proud of. I tackled a couple fears I never thought I could and in the process discovered a resilient, inner strength. ... I know that I have tried to make something 'positive' out of one of the darkest days of my life."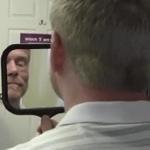 Mark S. King: Treating My Facial Wasting With Artefill
"My dismay over the telltale wasting that began to appear on my face surprised me, and it pitted two strong emotions against one another: my pride for being a longtime HIV/AIDS advocate, and my shame for looking like one. I'm only human."
Ben (From Barcelona, Spain) on "Probing My Anal Phobia"

"The moral of this story is: Don't face your greatest fears -- just become a 'dedicated top' and never turn back. Are you kidding me?! That's the suggested solution?! ... I never understood why these roles had become so unquestionably prevalent in the gay community. I always wanted to practice with both tools I was born with; I always thought it was more interesting."

Read the rest of this comment and join the discussion on this article!

How Can "JAK Inhibitors" Help People With HIV Drug Resistance -- and the Search for a Cure?

"As part of my work as an HIV cure and salvage treatment activist, I am constantly searching for treatment options that could ... help patients with multidrug resistance and at the same time be used as an approach to cure HIV," Nelson Vergel writes. "I came across a completely new approach that could meet the two goals."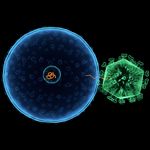 French Study Finds Increased Anal Cancer Risk for People With HIV, Regardless of Treatment Era
One of the largest studies ever done on anal cancer among people with HIV has found that the risk for developing anal cancer is about the same now as it was almost 20 years ago, long before effective HIV treatment became available.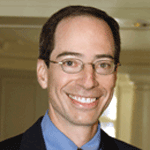 Yet More Evidence That Early HIV Treatment -- Really Early -- Is Beneficial
"Two studies have been published in the New England Journal of Medicine that strongly suggest that we manage early HIV infection ... with antiretroviral therapy (surprise!)," Paul Sax, M.D., writes. "And the sooner it's started, the better."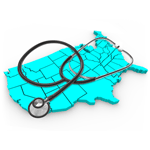 Remaining in HIV Care: Improvements Seen in North America, but Much Still Needs To Be Done
Modern HIV treatment has dramatically increased the life spans of people living with HIV in many high-income countries. However, a range of issues still threaten the well-being of people with HIV, as CATIE explains in this recent study analysis.


More Headlines on HIV Treatment & Health Issues:

Hey, nobody's perfect. We can all use a little nudge sometimes to help us remember our HIV meds, upcoming doctor's appointments, prescription refills and other tasks. Use TheBody.com's free, private Personal Reminder Service to:


Receive a text message, email or voice mail when it's time for a medication dose.
Receive reminders before upcoming doctor's appointments.
Set up online prescription refills and deliveries via mail.
And much more!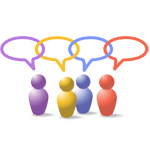 Hooking Up to Social Media

Social media and mobile apps continue to play an ever-more-critical role in HIV support, treatment/health assistance, activism and information. This Positively Aware article highlights several useful apps and sites for people with HIV.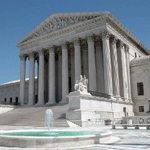 Congress Is Wrong: Opposing Prostitution & Sex Trafficking Won't Stop Spread of HIV/AIDS, Housing Works Says
"We cannot turn our backs on those who are at the most risk of HIV/AIDS because of a monolithic moral argument that fails to consider the driving forces behind sex work," writes Sunny Bjerk of Housing Works.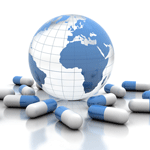 International Community Must Harness Funds Needed to Control Infectious Diseases, Says Global AIDS Fund Director
Former U.S. Global AIDS Coordinator Mark Dybul recently took the helm of the Global Fund to Fight AIDS, Tuberculosis and Malaria. He's wasted no time in calling for an immediate ramp-up in funding at a critical moment in our fights against the world's worst pandemics.


More News & Perspectives: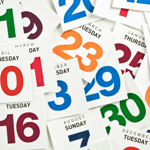 We can't go into 2013 without taking a fond look back at what 2012 brought us in the world of HIV/AIDS: research breakthroughs, controversies, inspiring personal stories and thought-provoking opinions.

As we clean out 2012's clutter and make way for the challenges of a new year, now's the best time to look back at the lessons we learned in 2012.

Join us, won't you?


HIV/STD TRANSMISSION & EDUCATION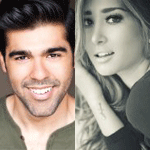 Acting Without Shame: HIV-Focused Bilingual Telenovela Informs and Entertains

Family secrets; betrayed trust; condom usage? The new, bilingual telenovela Sin Vergüenza (Without Shame) informs its viewers about sexual health while entertaining them. Two of the show's stars talk with us in the first of a four-part series; each article includes one episode from the telenovela.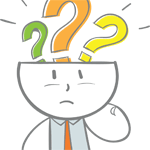 The Verdict: Strangest but Truest HIV Questions Asked on TheBody.com in 2012
Our readers voted on which of our 10 finalists represented the most bizarre post about HIV transmission asked in our "Ask the Experts" forums during the past year. We've tallied the results, and here are your picks!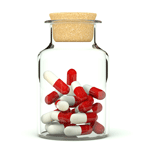 A Pill to Prevent HIV: A Conversation Gay Men Need to Have
"The information that has come out about PrEP over the past year has been so vague or confusing that millions of gay men at risk for getting HIV may not understand it," writes Carl Sandler for Positively Aware. He breaks down what folks most need to know.


More Transmission & Education Headlines: