Should People Living With HIV Filter Their Drinking Water?
My county water report says our drinking water is very good, but suggests further inquiry if you have HIV. Are there any risks of drinking unfiltered tap water for those who are HIV positive? Do you have any suggestions for filtration?

Nelson Vergel responds in the "Nutrition and Exercise" forum



What Are the Benefits of Ginger?
I'm part of an HIV meditation group. Is it safe for us to consume ginger? What are the possible side effects?

Benjamin Young, M.D., Ph.D., responds in the "Choosing Your Meds" forum
Why Is My Recently Diagnosed Girlfriend Always Angry Now?
My 40-year-old girlfriend was recently diagnosed with HIV. Her viral load has started to go down after starting treatment. However, I have found that she is getting annoyed, grumpy and angry with me all the time for any slight reason. Is this a side effect of the HIV medications? What could be the cause?

David Fawcett, Ph.D., L.C.S.W., responds in the "Mental Health and HIV" forum
Do I Qualify for Social Security Income or Disability Insurance?
I have been living with HIV for 13 years. My CD4 count had dropped below 200 before I started treatment. I just found out I have COPD (chronic obstructive pulmonary disease) and diabetes, plus onset of congestive heart failure. I also fell at work and had to have knee surgery. With all this going on, do I qualify for Social Security disability? What are my options?

Christa Douaihy, Esq., responds in the "Legal Issues and HIV" forum



What Can I Do About Rising Health Insurance Premiums?
I work for a county in California and our health insurance premiums are going up from $230 per month to $530 per month. The county won't allow us to cancel our insurance without proof of insurance elsewhere. I'm HIV positive and barely make enough to survive as it is. I can't get an individual plan because of my pre-existing condition. I don't qualify for most supplemental programs because I make over 300% of the federal poverty level. How am I supposed to afford these new rates?

Jacques Chambers, C.L.U., responds in the "Workplace and Insurance Issues" forum




Which of our 10 finalists did you decide was the most bizarre question about HIV asked at TheBody.com in 2012? The one about HIV in a smoothie? The one about sex with Vaseline in a sandwich bag? The one about drinking three-day-old semen in a frozen condom? Take a look at the final tally -- and at unfortunate examples of the ignorance about HIV transmission that persists in our society today.

Are My HIV Meds Causing Erectile Dysfunction?
I am on Truvada (tenofovir/FTC) and Sustiva (efavirenz, Stocrin). Sometimes I have trouble maintaining an erection and am unable to climax. Is this a side effect of the medications? What can I do to regain my sex life?

Keith Henry, M.D., responds in the "Managing Side Effects of HIV Treatment" forum



Does One Double Dose Equal Two Separate Single Doses?
Is it OK to take one double dose of Selzentry (maraviroc, Celsentri) per day, rather than taking one dose twice a day? It's easier for me to take two doses in the morning. What are the risks?

Benjamin Young, M.D., Ph.D., responds in the "Choosing Your Meds" forum
What Are Some Tips For Starting Antidepressants?
I have been on Atripla (efavirenz/tenofovir/FTC) for a couple of years and I have been having bouts of depression, anxiety and obsessive compulsive disorder, which are becoming debilitating for me. My doctor prescribed Zoloft (sertraline), but honestly I have never taken an antidepressant and am scared to start. I'm afraid of weight loss and sexual side effects. Can you give me some advice?

David Fawcett, Ph.D., L.C.S.W., responds in the "Mental Health and HIV" forum



How Did My Hepatitis C Progress So Quickly?
I tested negative for hepatitis C in 1992, but positive in 1998. Without treatment, I now have advanced cirrhosis of the liver. I thought it takes more time to get to this stage. I don't even drink alcohol. How could the disease have moved along so quickly? What can I do?

Lynn Taylor, M.D., F.A.C.P., responds in the "Hepatitis and HIV Coinfection" forum
For years we've been bombarded with mainstream media blaming the "down-low brotha" -- the closeted gay man who sleeps with both men and women -- for the AIDS epidemic in black America. But the U.S. HIV/AIDS advocates featured here know what's really to blame: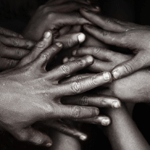 Read more about what factors fan the flames of the HIV/AIDS epidemic among African Americans.

Does Taking Multivitamins Cause CD4 Count to Increase?
I started HIV treatment over four years ago. My CD4 count has consistently been between 350 and 556. In July 2012, my CD4 count was 520 and CD4 percentage was 35%. But this week, my CD4 count jumped up to 764, while my CD4 percentage stayed at 35%. I did start taking a multivitamin every night for about two months now. Did that play a factor in the increase? What could be behind it?

Mark Holodniy, M.D., F.A.C.P., C.I.C., responds in the "Understanding Your Labs" forum



Did Vaccination Affect My Viral Load?
I received a yellow fever vaccination yesterday, but I've read that recent vaccinations can cause HIV viral load spikes. Do these spikes put us at risk for developing drug resistance? How long should I wait before getting routine viral load and CD4 count testing done?

Benjamin Young, M.D., Ph.D., responds in the "Choosing Your Meds" forum
How Long Does HIV Really Survive Outside the Body?
I've read that air does not "kill" HIV, but rather, exposure to air dries the fluid that contains HIV, which will break up much of the virus very quickly. However, the U.S. Centers for Disease Control reports that drying HIV reduces viral amount by 90-99% within several hours. So which one is correct? Does HIV die once it's outside the body or does it take several hours?

Erik Glenn, M.A., responds in the "Safe Sex and HIV Prevention" forum