Mark S. King: Probing My Anal Phobia

"I discovered soon enough that if someone had serious intentions in regard to my backside, I couldn't simply rely upon a bran muffin and a Hail Mary to be properly prepared. God forbid I would, you know, not be ... well, you know."



Jeannie Wraight: Being HIV+ With an HIV- Partner Comes With Some Challenges
"I blurted out, 'I'm HIV positive.' He let out a big sigh, as if he was holding his breath, and with a look of relief, said: 'Is that it? I thought you were going to tell me that you didn't like me and you're leaving.'"



Tree Alexander: A Year of Hard Lessons
"You name it, I had an excuse. I blamed everything and everyone under the sun for why I couldn't do this or haven't done that. ... Nothing was my fault or my responsibility. This was hard to see, and even harder to finally admit."



Rev. Andrena Ingram: Stop Poppin' That Thang!
"What I am trying to illustrate is that HIV does not have a 'look.' You can't look at [people] and 'see' that they have HIV. Nowadays, you simply can't! The only way to know if you or your partner has HIV is to get tested!"


More Headlines From HIV/AIDS Blog Central:



There's still time to vote for which "Ask the Experts" post you feel is the strangest. Our forums received another year's worth of HIV transmission questions in 2012, many of which reminded us how much HIV education is still needed. We've selected 10 posts we feel are the "best of the worst" of 2012. They're some of the oddest, most farfetched questions we've seen people ask about HIV.

We're now asking you to vote on which of the 10 finalists represents the most bizarre post from our "Ask the Experts" forums during the past year. Voting is open until Jan. 18; we'll announce the "winners" in our email newsletters the following week.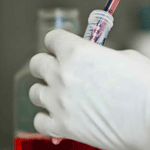 Inactivated Virus Shows Promise as Potential Therapeutic HIV Vaccine

A vaccine containing heat-inactivated HIV can temporarily enhance the immune systems of some HIV-positive people, potentially allowing them to fight the virus for a time without taking antiretrovirals, a new study out of Spain suggests.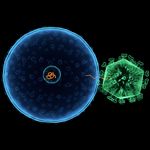 For People With Multi-Class Resistance, Any HIV Viral Load Reduction Is Better Than None, Study Finds
Viral load reduction, no matter how small, can have immunological benefits for people living with HIV who have experienced triple-class treatment failure, according to a recent study out of Europe.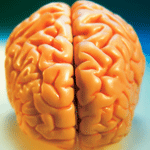 Neuropathy and HIV, a Progress Report
"Most scientists agree there is no cure for nerve damage, there is only the possibility of making the symptoms bearable," our blogger Dave R. writes. "But that doesn't prevent unscrupulous people from trying to separate you from your money."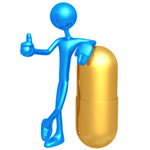 Study: Generics Could Cut Cost of HIV Treatment, But at a Different Price
As U.S. patents expire on widely used HIV medications, people with HIV may soon be able to switch from a branded, one-pill drug combination to a less-expensive combination of generic and branded drugs. But the burden of taking more than one pill per day may have its own price.


More Headlines on HIV Treatment & Health Issues: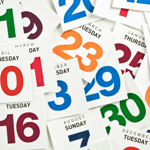 We can't go into 2013 without taking a fond look back at what 2012 brought us in the world of HIV/AIDS: research breakthroughs, controversies, inspiring personal stories and thought-provoking opinions.

As we clean out 2012's clutter and make way for the challenges of a new year, now's the best time to look back at the lessons we learned in 2012.

Join us, won't you?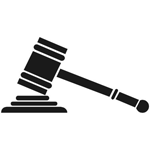 U.S. Supreme Court to Hear Case Challenging Federal Anti-Prostitution Pledge

"The Supreme Court agreed [on Jan. 11] to consider whether the government can require groups that receive federal funding for overseas HIV/AIDS programs to have explicit policies that oppose prostitution and sex trafficking," Reuters reports.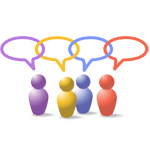 Study Explores Disclosure Among U.S. Teens Born With HIV
"A study published by the Pediatric HIV/AIDS Cohort Study (PHACS) shows that, as with adults, disclosure of a positive HIV status to potential sex partners can be difficult for teenagers who were born HIV positive," Enid Vázquez reports for Positively Aware.


More News & Policy Headlines:

Douglas (From Miami Beach, Fla.) on "Porn Stars vs. High Schoolers: Who Needs Condoms More?"

"Some porn viewers -- particularly younger, less-experienced and more impressionable ones -- indeed are influenced by, learn from, and opt to emulate what they see in porn. To the extent [Measure B in Los Angeles] reduces the amount of porn depicting high-risk sex, I see that as a good and positive thing."

Read the rest of this comment and join the discussion on this article!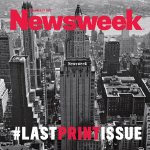 Newsweek's Last Article Breaks "AIDS Fatigue," But Is Racially and Historically Problematic

"In the last printed issue of Newsweek magazine ... columnist David Ansen talks about the effects the AIDS pandemic had on artists throughout the '70s and '80s," Sunny Bjerk writes for Black AIDS Institute. "But we should approach Ansen's article cautiously, if not critically."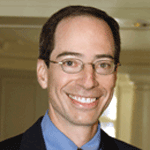 HIV Exceptionalism Is Alive and Well -- and That's Too Bad
Paul Sax, M.D., works in one of the most advanced, enlightened centers of medicine in the world -- but even there, oversensitivity and stigma surrounding HIV remains common among health care professionals, he writes.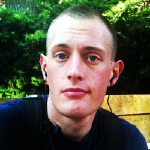 Josh Kruger Shares His Story (Audio)
Philadelphian Josh Kruger was diagnosed with HIV in his 20s. He writes extensively about issues including HIV/AIDS, LGBT politics, gay culture, bathhouses, substance use and personal ethics. Robert Breining recently interviewed him for his radio show POZ I AM.


More Opinions & Perspectives: