Hooking Up to Social Media
How Apps and Social Media are Changing Life With HIV
January/February 2013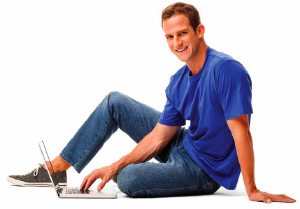 Photo: iStockphoto.com/Visiofutura.
The emerging role of technology is evident in the mobile phones most of us use on a daily basis. It's practically impossible not to do everything via your device at this point. Mobile applications (apps) have dominated every corner of the market and in some cases are revolutionizing the ways users get pertinent information, as well as changing the way gay men date as we know it. Apps are making it easier for men to pre-screen their potential partners as well as set up quick, casual encounters. Social media has also become a strong presence in advocacy and is being utilized left and right to promote, educate, and recruit.
"There's an App for That"
PozTracker is a secure health management tool for people living with HIV/AIDS. The website states that it is designed to help users track their medication, record test results, and monitor progress.
HIV and Your Heart is an app that encourages HIV-positive people to make changes in their life to achieve better heart health. Produced in conjunction with the American Heart Assoication, the app's companion website notes that cardiovascular disease is now one of the top causes of death for people who are HIV-positive. The app includes both heart health and HIV wellness goals, and suggests ways to reach each goal.
iStayHealthy lets users store lab results, HIV medications, and supplementary medications, as well as review CD4 and viral load results in simple charts. The app also provides a glossary of HIV terms and has a user-friendly interface to send results and charts via email.
For those who want concise and easy to understand definitions, AIDSinfo HIV/AIDS Glossary provides more than 700 HIV-related terms in English and Spanish. It also includes an audio feature to hear the pronunciation of terms in both languages.
Although not specifically designed for people with HIV, Dosecast is an app for people who take multiple doses of medications on a daily basis. Users enter basic information about each drug they take, including dosage, and can set up reminders on a daily, weekly, or monthly schedule. The app also tracks remaining quantities and can send refill reminders and log drug adherence.
Advertisement
Social Media
Social media have also taken a greater role in HIV awareness and prevention. AIDS service organizations (ASOs), governmental agencies, and even pharmaceutical companies now actively post on sites such as Facebook, Twitter, Tumblr and Instagram. These online communities and public discussion boards provide an outlet for people living with HIV to connect with others in similar situations. Posts encourage an open dialogue between users and give them the confidence to re-post certain articles, threads, or images to their personal pages or Twitter feeds, which leads to HIV-negative individuals learning more about HIV stigma and most importantly, prevention. Online social communities are formed and bonds are made. Twitter is inundated with individuals telling their daily life struggles and successes living with the disease. For some, it helps to vent what they have to deal with and for others, topics of dating or sex are prevalent on their feeds. These individual life stories are encouraging and inspiring to others. The use of hashtags such as #HIV or #AIDS helps users quickly search for relevant posts.
Stigma
A number of organizations have taken to social media to promote their campaigns. Many are focused on the effort to end stigma against HIV and those affected by it.
Greater Than AIDS promotes images of individuals telling their story. The U.S. Centers for Disease Control (CDC) has a similar campaign, Act Against AIDS. Even regional organizations such as the San Francisco AIDS Foundation are currently developing campaigns around personal stories. Positively Aware's photographic anti-stigma campaign began in 2010 as A Day with HIV in America. In 2012, it expanded to include submissions from as far away as Brazil, Cyprus, and New Zealand and is now known as A Day with HIV. Promoted through social media, photo submissions are displayed in an online photo gallery.
"HIV Neutral"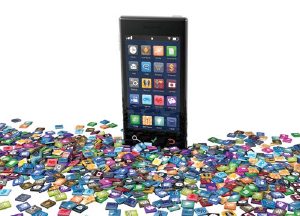 Photo: iStockPhoto.com/KBF Media.
The Stigma Project seeks to create an "HIV Neutral" world -- free of judgment, fear, discrimination, and alienation -- by educating both positive and negative individuals about the "constantly evolving state of the epidemic" in order to end the distinction between positive or negative. With the rise of HIV infections among young people, the Stigma Project is reaching out to them through the channels of communication that they use.
"Our message has to compete against the professional marketing and advertising campaigns of the public and private sector, and in order to get that 15 seconds of the public's attention, we use targeted ads, thought-provoking and trend-setting memes with branded, appealing graphics that stand out in social media," said Chris Richey, founder and president of The Stigma Project.
More From This Resource Center
---

This article was provided by
Positively Aware
. It is a part of the publication
Positively Aware
. Visit
Positively Aware's website
to find out more about the publication.
---
| | |
| --- | --- |
| No comments have been made. | |
Add Your Comment:
(Please note: Your name and comment will be public, and may even show up in
Internet search results. Be careful when providing personal information! Before
adding your comment, please
read TheBody.com's Comment Policy
.)