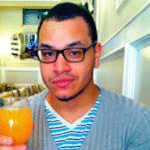 Mathew Rodriguez: Porn Stars Vs. High Schoolers -- Who Needs Condoms More?

"In Philadelphia, the measure to put condoms in schools makes the government and the students share the burden of sexual empowerment. ... It is this kind of solidarity and two-way conversation that will lead to true sexual empowerment, not the scapegoating and stigmatizing of the pornography industry."



Candace Y.A. Montague: All My Babies' Mamas Not Rooted Enough in Reality
"There is nothing funny about HIV. And there is nothing funny about negating the efforts of public health professionals, activists and researchers with a show that essentially says, 'We don't care about ending the virus.' It's disgraceful."



Rev. Andrena Ingram: Stayin' Alive
"When the choir stood up to sing the anthem, it was 'Ain't Got Time to Die.' It was AMAZING. ... I kept looking for the African-American man who was singing the song, and the words resonated in my spirit -- because in that moment, I realized that: 'I ain't got time to die!'"



Rae Lewis-Thornton: Friendships Should Not Hurt
"If they lie once, they will lie twice; if they throw you out of their car or apartment once, they will do it again; if they degrade you in front of people once, they will do it again; if they talk about other people to you, they will talk about you to other people."
Doing My Duty -- For Myself and My Children
(A recent post from the "Living With HIV" board)

"I have five wonderful children, and each of them touches my heart in [a] unique way. ... The kids didn't know what was wrong, just that dad didn't feel good and was always tired. ... The ex and all our friends would say I'm fine, I'm just trying to get sympathy or get them to do everything in order for me to just sit around and be lazy. The kids are smarter than people think, and would ask me: What's wrong with me? Why am I sick? Why do people stay away from our house? ... How do you tell them it is because of you and your illness, how do you look into the eyes of your kids and tell them any of it? ...

"I have been told to be quiet, don't tell people that I'm infected, that I have HIV. Is that for my protection or theirs? I now am to a point that I will scream it from the rooftops if I thought people would just stop long enough to realize I'm just a dad who misses his kids and wants nothing more than to make them happy. So please let me do my duty."

-- familyfirst

Click here to join this discussion, or to start your own!

To do this, you'll need to register with TheBody.com's bulletin boards if you're a new user. Registration is quick and anonymous (all you need is an email address) -- click here to get started!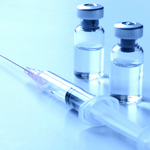 Research Supports High-Dose Flu Vaccine for People With HIV

Fluzone High-Dose, approved by the U.S. Food and Drug Administration in 2009 for immunizing people 65 and older against the flu, is also effective in building a higher immune response among people with HIV, according to a U.S. study.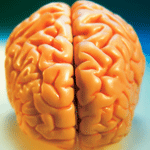 Study Explores Factors That May Predict HIV-Related Neurocognitive Impairment
Researchers in Alberta, Canada, have found signs that a person's time living with HIV, age, lowest-ever CD4 count and highest pre-treatment viral load all impact the risk of developing HIV-related neurocognitive problems.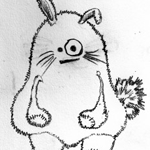 What's a Fulyzaq? Thought You'd Never Ask
The U.S. Food and Drug Administration recently approved Fulyzaq (a.k.a. crofelemer) to treat diarrhea in people with HIV, leading Paul Sax, M.D., to ask: How useful will this drug be -- and why does it sound like an animal featured in National Geographic?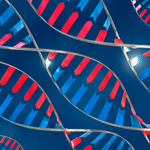 Scientists Sequence Genome of Pathogen Responsible for Pneumocystis Pneumonia
Swiss researchers say they've mapped the genetic code for the fungus that's responsible for Pneumocystis pneumonia, which was one of the major killers of people with HIV in the 20th century (and remains pretty common today).


More Headlines on HIV Treatment & Health Issues:



There's still time to vote for which "Ask the Experts" post you feel is the strangest. Our forums received another year's worth of HIV transmission questions in 2012, many of which reminded us how much HIV education is still needed. We've selected 10 posts we feel are the "best of the worst" of 2012. They're some of the oddest, most farfetched questions we've seen people ask about HIV.

We're now asking you to vote on which of the 10 finalists represents the most bizarre post from our "Ask the Experts" forums during the past year. Voting is open until Jan. 18; we'll announce the "winners" in our email newsletters the following week.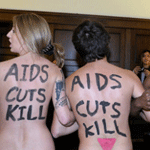 No Fiscal Cliff Yet, But Proposed Funding Cuts to HIV/AIDS Programs Still Loom

Many think the fiscal cliff was averted, but Housing Works knows that it was only delayed. Another political battle is coming over "sequestration"; in two months, the U.S. Congress may pass a budget with $538 million in cuts to HIV/AIDS programs and services.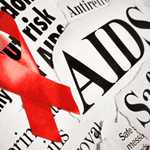 China: Outrage at Province's Plan to Ban Teachers With HIV and STDs
Education authorities in Guangdong province, China, recently drafted a regulation stating that persons with HIV or other sexually transmitted diseases would be screened out at physical examinations during the recruitment process.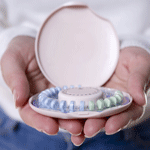 Affordable Care Act Now Means Free HIV Testing/Counseling, Birth Control, Other Services in U.S.
Because of the Affordable Care Act (ACA), most U.S. women with private insurance are now eligible to receive free contraceptives, human papillomavirus screening (age 30 and up), HIV and sexually transmitted disease counseling, and counseling for domestic violence.


More News & Policy Headlines: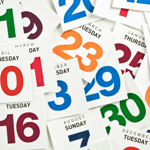 We can't go into 2013 without taking a fond look back at what 2012 brought us in the world of HIV/AIDS: research breakthroughs, controversies, inspiring personal stories and thought-provoking opinions.

As we clean out 2012's clutter and make way for the challenges of a new year, now's the best time to look back at the lessons we learned in 2012.

Join us, won't you?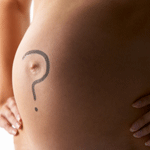 Can HIV-Positive People Have Babies? 7 Myths About Pregnancy and HIV/AIDS

If you (or someone you know) thought the answer to the question in this headline was "No," have we got news for you! Don't let ancient medical reports and ignorance guide you: Read on as we put to bed some ugly myths about HIV and pregnancy.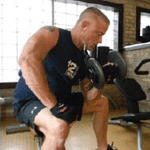 A New Day With HIV
"At some point, I realized that I wasn't going to die, that I was one of the lucky ones who'd survived long enough to take advantage of the medications that were actually suppressing the virus, allowing me to suddenly start to live with HIV," writes Positively Aware editor Jeff Berry.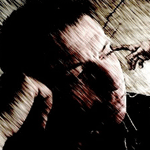 Jeffery Allen: Living in the Afterlife With HIV
"Twenty years ago this year, my life reached a turning point, and I began a journey that would take me from terror and despair to a place of profound peace, the likes of which I had never known," begins long-term HIV survivor Jeffery Allen in this poignant self-reflection.
Ken W. (From Royal Oak, Mich.) on "The Private War That Killed Spencer Cox"

"I had just watched How to Survive a Plague a week before Spencer Cox died. I was saddened by the news -- and, after reading your article, I am somewhat frustrated as well. I have never been a part of the recreational drug culture, so I cannot pretend to comprehend what demons they unleash in a person, but I do know what happens when I stop taking my meds (ART) and that is definitely bad news! ... Thanks for this look into Spencer's life."

Read the rest of this comment and join the discussion on this article!

HIV/STD TRANSMISSION & EDUCATION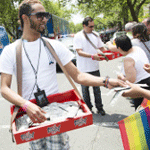 Is "AIDS Fatigue" a Factor in Growing Infection Rates Among Gay and Bisexual Young Men?

According to a survey, 72 percent of people in the U.S. get the majority of their HIV/AIDS news from the media. Could the media's refusal to cover domestic HIV/AIDS news partly explain the increase in new infections among gay and bisexual men?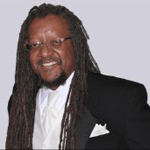 Hanging Up My Superman Cape
"At 53, I had never had any STDs, and now someone was telling me I might have one. But I was actually angrier with myself than with her. How could I have had sex without a condom?" writes Floyd Galloway. Getting tested is now a normal thing for him -- and a point of pride.



Study Shows Soaring STD Rates in Many Areas of New York City
You might want to use protection before you take a bite out of the Big Apple. A zip-code by zip-code report of major sexually transmitted diseases, hepatitis C and tuberculosis rates breaks down where and how these infections have taken root. Poverty is a major factor.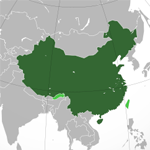 Grassroots Anti-HIV Efforts Aimed at Gay Men Slowly Gain Ground in China
The relationship between gay advocacy organizations and the Chinese government is "patchy" at best, as reported by The New York Times. However, new programs run almost entirely by gay volunteers are hoping to ameliorate the situation and improve HIV prevention.


More Headlines on HIV/STD Transmission & Education: