Gary Bell: U.S. Needs Compulsory Sexual Education in Schools

"This belief system that sex education should remain at home isn't working. It is time that we have a substantive dialogue with parents to allay their fears and gain their support."



Teniecka Drake: 31 Weeks Pregnant and Climbing
"I did have an ultrasound in the very beginning of December. I finally know what I am having now. We are going to have another little girl! I am thrilled and just happy I know now instead of wondering what the gender is going to be."



Justin B. Terry-Smith: Parenting My Sexually Active Foster Son (Video)
"What can I say? He's my son and he's using condoms and being responsible. I wasn't really happy that he said that to me, but happy that he's using condoms."



Alive2: Fighting Holiday Blues and Family Challenges
"I felt because of the arguing, I didn't want to be home, and when I was gone there was nowhere I wanted to be more than back home. And it being Christmas, every time I heard 'I'll Be Home for Christmas' on the radio it tore me up."


More Headlines From HIV/AIDS Blog Central: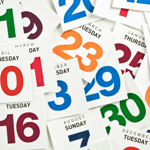 We can't go into 2013 without taking a fond look back at what 2012 brought us in the world of HIV/AIDS: research breakthroughs, controversies, inspiring personal stories and thought-provoking opinions.

As we clean out 2012's clutter and make way for the challenges of a new year, now's the best time to look back at the lessons we learned in 2012.

Join us, won't you?


A Day in the Life: Getting HIV Treatment Support, Online and Off (Video)

Cyber-activist Robert Breining is used to connecting with community members online. After having a rare allergic reaction to his first treatment regimen, Robert was hesitant to start HIV meds again -- so he took to TheBody.com and POZ I AM, the social network he created, for information and support.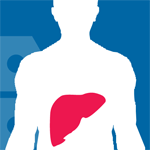 Liver Disease More Likely for People Living With HIV, New Infographic Highlights
Recently, the HIV research website aidsmap released an eye-opening infographic about HIV and liver disease, which is the second leading cause of death for people living with HIV.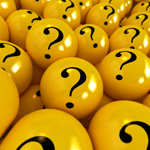 Issues That Divide Expert Opinion: When to Start, HIV and Aging, and the Impact of HIV on Life Expectancy
Living with HIV is never a simple issue. As the population of HIV-positive people gets older, scientists are increasingly examining age as another factor in treating those living with HIV -- and finding that many issues are still up for debate.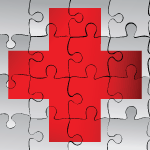 Black People Experience Less Virologic Suppresion, Study Finds
"Black people have less HIV virologic success (as shown by a drop in their viral load) than whites, according to a look at six gold-standard studies in HIV treatment with a total of nearly 5,000 individuals," Positively Aware reports.


More Headlines on HIV Treatment & Health Issues:

How Did I Go From "HIV" to "AIDS" in Two Months?
(A recent post from the "I Just Tested Positive" board)

"I tested positive in October, did my lab work in November and had an AIDS diagnosis in December. CD4: 132; viral load: 500,000. ... I know I've only been infected for less than a year. They also found precancerous cells on my cervix and I had to have a biopsy. I was under the impression people could live 10-15 years with HIV before getting an AIDS diagnosis. I don't know how I skipped over HIV and went straight to AIDS. I'm trying to keep it together and keep a smile on my face but it's very hard. I still don't understand how my disease is so advanced."

-- redtx12

Click here to join this discussion, or to start your own!

To do this, you'll need to register with TheBody.com's bulletin boards if you're a new user. Registration is quick and anonymous (all you need is an email address) -- click here to get started!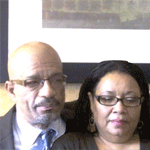 This Positive Life: An Interview With Peter and Kathy McLoyd (Video)

While many believe HIV is a challenge too big for a couple to overcome, nothing could be further from the truth for the McLoyds. Their love is a glue stronger than HIV, and it is crystal clear that they are each other's hero. Now, if Kathy could just get Peter to stop smoking.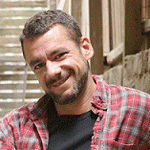 The Private War That Killed Spencer Cox
"Spencer found himself adrift in the same personal crisis as many of his contemporaries, who struggled for a meaningful existence after years of combating the most frightening public health crisis of modern times," writes Mark S. King, commemorating recently passed HIV activist Spencer Cox. "For many of our AIDS war veterans, the real challenge today is living with the horror of having survived at all."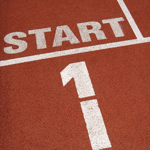 New to Working in the HIV Field? Welcomes and Tips From Fellow Advocates
We asked people working in different areas of the HIV/AIDS field all across the U.S.: What would you say to someone who has just begun working in the HIV/AIDS community?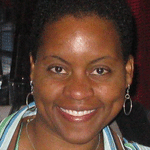 Pivoting to End the Epidemic: Can We Do It?
Are major HIV/AIDS meetings worth the amount of time and money put into them? "I wondered about ... whether or not these resources should instead be utilized to implement structural interventions that present barriers to prevention, testing, treatment and engagement in care," Lisa Fitzpatrick, M.D., M.P.H., writes.


More Opinions & Perspectives:

Michael (From Los Angeles) on "Advances in Microtechnology Aim to Bring Us Closer to Eliminating the HIV Reservoir"

"The beauty of this, if this works, is it can seek out not just reservoirs, but also cells that have been infected (RNA wise) and can be separately targeted from non-infected cells. Think of it as less-invasive chemo. Instead of destroying all the bone marrow, it just seeks out the bad ones, keeping the non-tainted ones -- and from those leftover healthy ones, you can begin to rebuild your immune system."

Read the rest of this comment and join the discussion on this article!

HIV/STD TRANSMISSION & EDUCATION
Strangest but Truest Posts of 2012 in TheBody.com's "Ask the Experts" Forums

We're asking you to vote on which of our 10 "finalists" represents the most bizarre post from our "Ask the Experts" forums during the past year. They're some of the oddest, most farfetched questions we saw people ask about HIV in 2012.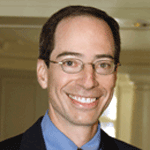 HIV Incidence: Important Takeaway Messages From the Latest U.S. Numbers
Recently released U.S. HIV infection numbers reveal some important truths about the way our epidemic is evolving -- and the extent to which HIV prevention efforts are working (or failing). Paul Sax, M.D., reviews the highlights (and lowlights).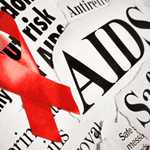 Promising New Technology May Help Prevent HIV, Pregnancy
Researchers have produced "electrically spun" cloth with microscopic fibers that can dissolve, releasing drugs that could serve any number of purposes. One possible use of the technology is a form of prophylactic that prevents pregnancy and sexually transmitted diseases.


More Headlines on HIV/STD Transmission & Education: