Just Diagnosed: Should I Take Supplements to Maintain My Health?
I was recently infected and diagnosed positive. I'm still feeling a low fever, with pain in my groin and joints. Should I start taking supplements to boost my immune system during these early stages?

Nelson Vergel responds in the "Nutrition and Exercise" forum



HIV Meds and Excessive Beer Drinking: Safe or Not?
My husband was diagnosed positive about six years ago. Although his labs come back normal after each doctor's visit, he drinks nearly every day. When I bring it up, he says that the other guys' wives never complain about what their husbands do. I am not only afraid of the damage his drinking is doing to him, but worried about me as well. How bad is it for him to drink so much while on HIV meds?

David Fawcett, Ph.D., L.C.S.W., responds in the "Substance Use and HIV" forum
Alternatives to Bareback Sex With a Negative Partner?
I've been positive since May 2011 and my viral load has been undetectable for over a year. My partner is negative, but sometimes we get so horny that, for a few seconds, we have sex without a condom. I'm really concerned, but my partner is quite confident he's not at risk. I know a change of behavior is the best solution but we've tried and failed. What alternatives do we have? How can I better protect him?

Nelson Vergel responds in the "Nutrition and Exercise" forum
Am I Obligated to Disclose My Patient's HIV Status to His Partner?
I work as a nurse in a hospital, where I have the privilege of meeting all sorts of people, including those living with HIV. Some are newly diagnosed and refuse to tell their spouses. As a healthcare professional, it is my duty to protect my patient's confidentiality rights. But am I legally obligated to tell the spouse or significant other? Can I be held criminally liable if I don't?

Christa Douaihy, Esq., responds in the "Legal Issues and HIV" forum



Recently Tested Positive: Will My New Health Insurance Cover Me?
I recently tested positive at the health department, but I have not seen a doctor yet. I also changed jobs and my health insurance is now in effect at my new job. However, will my positive test result from the health department show up to my insurance company and become a pre-existing condition? I'm ready to go to the doctor, but very worried my insurance won't cover me.

Jacques Chambers, C.L.U., responds in the "Workplace and Insurance Issues" forum


Our "Ask the Experts" forums received another year's worth of HIV transmission questions in 2012, many of which reminded us how much HIV education is still needed. We've selected 10 posts we feel are the "best of the worst" of 2012. They're some of the oddest, most farfetched questions we've seen people ask about HIV. Some are shocking, some are sad, most are funny.

We're now asking you to vote on which of the 10 finalists represents the most bizarre post from our "Ask the Experts" forums during the past year. Voting is open until Jan. 18; we'll announce the "winners" in our email newsletters the following week.

How Long Can Second-Line Treatment Work?
I started treatment in October 2008, and in January 2012 my doctor switched me over to a second-line regimen. I was informed that I have a short life expectancy because second-line treatments don't stay effective for a long time. Is this true and what can I do about it?

Benjamin Young, M.D., Ph.D., responds in the "Choosing Your Meds" forum



Is It OK to Take Atripla in the Morning?
Is there any medical problems that may arise from taking Atripla (favirenz/tenofovir/FTC) in the morning instead of at night?

Keith Henry, M.D., responds in the "Managing Side Effects of HIV Treatment" forum
HIV and Hepatitis C Coinfection: When to Start Hepatitis C Treatment?
Last year, I was diagnosed with AIDS and hepatitis C. I've been taking Truvada (tenofovir/FTC) and Isentress (raltegravir) as my HIV treatment. Now my physician wants me to participate in a research study with Victrelis (boceprevir) plus peginterferon and ribavirin. What factors should I consider before taking part in this study?

Lynn E. Taylor, M.D., F.A.C.P., responds in the "Hepatitis and HIV Coinfection" forum



What Can I Do About Severe Facial Wasting?
If I stop taking the drugs that cause facial wasting, will the fat start to come back? I have tried facial filler infections before, but they didn't seem to work for me. I'm starting to feel like I get stares from co-workers because of my changing appearance. How much worse will this get? I already have sunken cheeks and temples. What should I do?

Gerald Pierone, M.D., responds in the "Facial Wasting" forum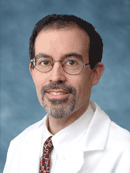 We here at TheBody.com would like to extend our deepest thanks to Joseph McGowan, M.D., F.A.C.P., who will no longer be answering questions in our Ask the Experts Forum on Choosing Your Meds.

Dr. McGowan has provided knowledgeable, compassionate answers to HIV treatment questions on this forum since 2008. His thoughtful responses will remain a vital resource in the archives of the Choosing Your Meds forum. You can also send new HIV treatment questions to Benjamin Young, M.D., Ph.D., the remaining expert on this forum.
Why Doesn't My CD4 Count Significantly Increase?
I take Viramune (nevirapine) as part of my HIV regimen. My viral load has been undetectable for years now while on this regimen. However, I have never seen a large increase in my CD4 count. It has been around 400 for some years now. Is the Viramune to blame?

Benjamin Young, M.D., Ph.D., responds in the "Choosing Your Meds" forum



How I Feel Doesn't Match My Labs Improvements
I was diagnosed last April with a viral load over 500,000 and a CD4 count of 140. After starting treatment, my viral load came down to about 100 and my CD4 count is 300 and rising. Despite these improvements, I am nowhere near where I was before I was diagnosed. I used to run three to six miles, three times a week, but now I can't even walk fast. Every provider I have seen says I will get better, but I have not met any of their expected marks along the way. Any advice or insight?

Mark Holodniy, M.D., F.A.C.P., C.I.C., responds in the "Understanding Your Labs" forum
Starting a Mixed-Status Relationship: Transmission and Disclosure Advice
I'm 45 years old and was diagnosed in 2000. My viral load is undetectable and my CD4 count is above 400. Physically, I'm doing very well. However, I recently hooked up with an old friend and am considering a more serious relationship. Can HIV be transmitted through kissing? How do I tell him about my status, considering all the stigma attached? I really like him and don't want to lose him.

Shannon R. Southall responds in the "Safe Sex and HIV Prevention" forum